Smart Value PowerEdge R540 Server Versatile Balance of Power and Storage
Conception flexible
Répondez aux besoins de diverses applications avec un serveur au format rack 2U à 2 sockets qui offre un excellent rapport qualité-prix.
Remises immédiates! Economisez jusqu'à 36%
Smart Value PowerEdge R540 Server Versatile Balance of Power and Storage
Remises immédiates! Economisez jusqu'à 36%
Smart Value PowerEdge R540 Server Versatile Balance of Power and Storage
Prix original
CHF 5 434.45
Hors TVA, TAR et transport
Les prix du support et des services dépendent du choix de matériel et de système d'exploitation
Expédition depuis l'usine en 27 à 29 jours ouvrés
Code de commande per5409a
Fonctionnalités

Optimisez vos applications avec un serveur rack à 2 sockets polyvalent
Exécutez une multitude d'applications avec le serveur PowerEdge R540 flexible. Offrant l'équilibre idéal entre ressources, évolutivité et rentabilité, il s'adapte aux besoins changeants des datacenters modernes. Optimisez les performances de vos applications avec un bouton prévu à cet effet. Étendez votre infrastructure pour répondre à vos besoins futurs avec jusqu'à 14 disques 3,5". Les diagnostics intégrés et SupportAssist assurent une disponibilité maximale dans un environnement simplifié.
Idéal pour :
Virtualisation
E-mail
Messagerie
Diffusion vidéo

Atteignez des performances à grande échelle avec la gamme PowerEdge
Nos plates-formes de calcul modernes sont conçues pour évoluer facilement et tirer profit des technologies qui augmentent les performances des applications. Polyvalent et économique, le serveur rack PowerEdge R540 vous permet de répondre aux besoins actuels et futurs de diverses applications.
Étendez vos ressources de calcul avec les processeurs Intel® Xeon® Scalable de 2e génération et personnalisez les performances en fonction de vos besoins spécifiques en termes de charge de travail.
Optimisez les performances des applications avec un bouton prévu à cet effet.
Profitez d'un stockage plus flexible avec jusqu'à 14 disques 3,5".
Libérez de l'espace de stockage avec les disques SSD M.2 optimisés pour le démarrage.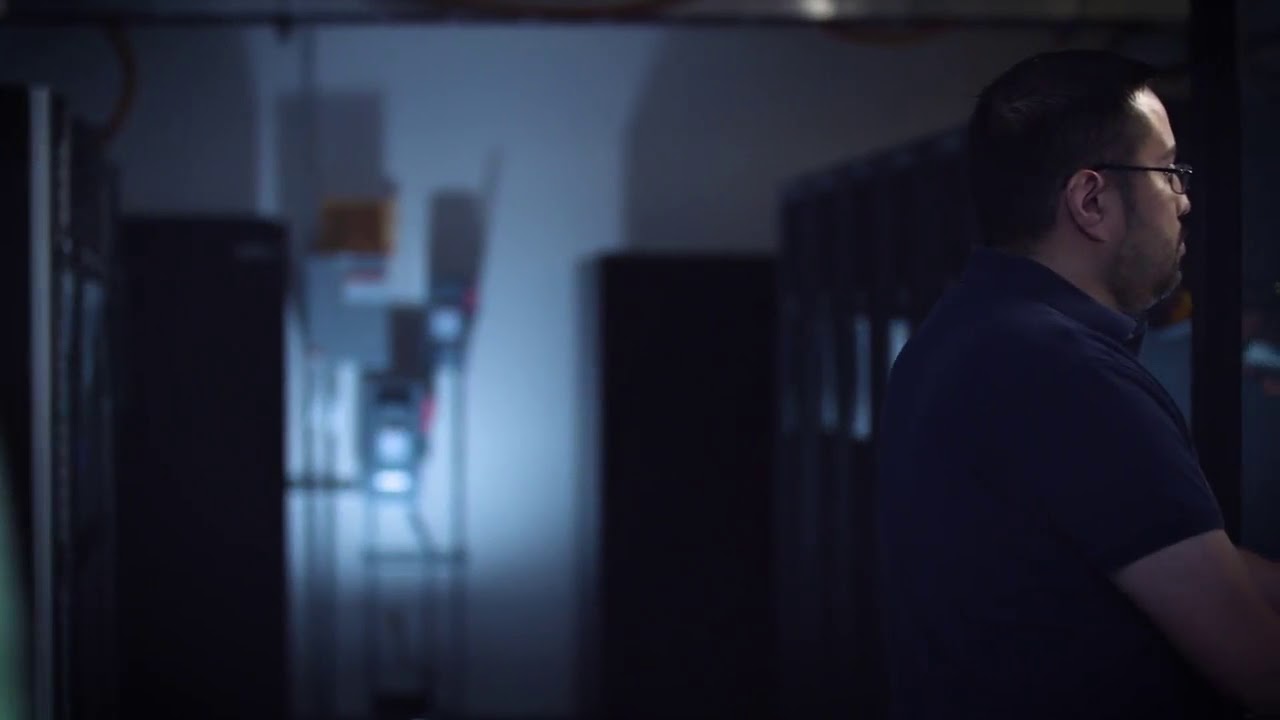 Améliorez la productivité avec une gestion intelligente et intégrée
L'automatisation et la gestion intelligente Dell EMC OpenManage vous permettent de consacrer moins de temps à la maintenance de routine afin de vous concentrer sur des tâches stratégiques.


Optimisez la disponibilité et résolvez les problèmes avec jusqu'à 72 %* moins de ressources informatiques grâce à ProSupport Plus et SupportAssist.


Utilisez les consoles de gestion existantes avec des intégrations simples pour VMware® vSphere®, Microsoft® System Center et Nagios®.

Améliorez votre productivité avec le contrôleur sans agent Dell EMC iDRAC9 pour une gestion automatisée.

Simplifiez le déploiement avec les profils de serveur et la console OpenManage nouvelle génération qui vous permettent de configurer et de préparer les serveurs de façon rapide et extensible.




Renforcez votre datacenter avec une protection complète
Une architecture complète et résiliente aux cybermenaces avec une sécurité intégrée à chaque serveur afin de protéger vos données.
Protégez la configuration de vos serveurs et les micrologiciels de modifications malveillantes avec la nouvelle fonctionnalité de verrouillage de la configuration.
Utilisez l'effacement système du stockage local pour garantir la confidentialité des données lorsque vous réaffectez des serveurs ou les mettez au rebut.
Automatisez les mises à jour qui vérifient les dépendances entre les fichiers et la séquence de mise à jour appropriée avant de déployer les mises à jour, quel que soit votre système d'exploitation/hyperviseur.
Prenez le contrôle de vos consoles de micrologiciels avec une authentification intégrée conçue pour autoriser uniquement les mises à jour correctement signées.
Pilotes, manuels et support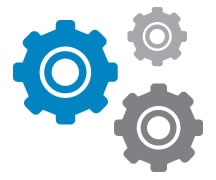 Support Dell
Pilotes, guides, outils de diagnostic, pièces de rechange... Le support technique Dell est là pour vous aider.