Les performances en déplacement
Nous sommes désolés, cet article ne peut plus être acheté en ligne. Veuillez consulter le produit de remplacement que nous vous recommandons.
Doté de la dernière génération de processeurs Intel® , d'une autonomie exceptionnelle et d'une gamme d'options de productivité mobile, l'ordinateur Vostro™ 3500 40 cm (15,6") vous offre l'essentiel dans la limite de votre budget.


Équipé pour la productivité : jusqu'aux processeurs Intel® Core i5 et Windows® 7 pour des performances mobiles écoénergétiques
Bien plus que les éléments de base : batterie 9 cellules en option pour plus d'autonomie ; option de clavier rétroéclairé
Associé aux services Dell : options de support intégral personnalisables en fonction des besoins uniques de votre petite entreprise
Vostro 3500 Ordinateur portable
Vostro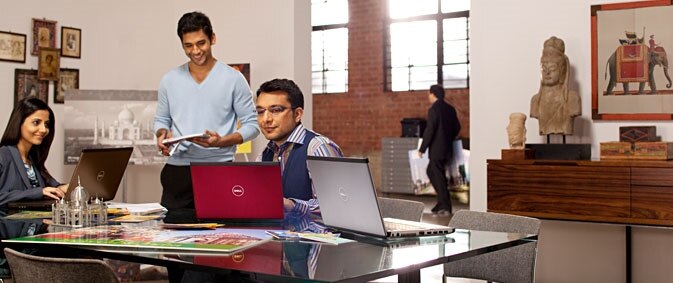 Vostro: Built for Small Business
The first family of Dell computers designed specifically for small business, Dell™ Vostro™ gives you the flexibility to choose exactly the PC you need—without the added costs you don't. Because when it comes to finding the right small-business computer, "full-featured" and "affordable" should never be mutually exclusive.
Big-Business Features for Small-Business Budgets
Don't sacrifice the features you crave just to stay under budget. With the Vostro™ 3500, you get design, performance and productivity choices normally reserved for big-business laptops — at a price that's right for small business.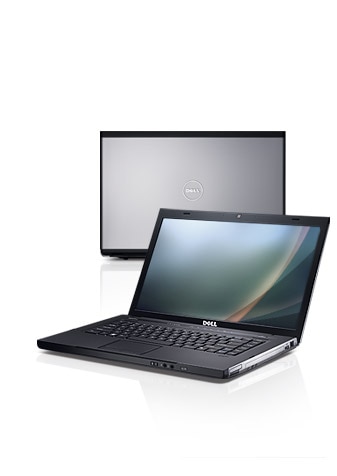 Design that commands attention: As strong as it is sophisticated, the aluminum case on all new Vostro™ laptops radiates professionalism in your choice of 3 elegant colors.

Control at your fingertips: Get faster, more intuitive control over everything from your desktop to your business applications when you pair the optional multi-touch screen with selected editions of Windows® 7.

Long-life battery: No power outlet? No problem. Choose an optional 9-cell battery to enjoy extended battery life.
Connected to Your Business:
The latest wireless options let you work from virtually anywhere.
*
Use the built-in webcam and microphone with your favorite communication software for a full videoconferencing solution.
Support that Stands Behind You
Running a small business is challenging enough without having to be your own IT department. With a range of customised support options behind every Vostro laptop we sell, Dell has the resources to keep your business moving.

Support that Understands Small Business:
Stop paying for per-incident help-desk issues. Choose Dell ProSupport for End Users
*
to get specialized, 24/7 tech support that understands small business—all for one low, upfront price.


Time-Saving, Expert Installation: From help with office network connections to On-Site System Setup, Dell installation services can help get you up and running quickly so you can stay focused on your business.
The Security Small Business Needs
Dell understands that data security isn't just a big-business problem. We've designed the Vostro 3500 with a range of options to help keep your small business protected every day.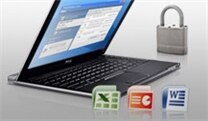 Proven Data Protection from Dell:
Accidents happen, but that doesn't mean you can't plan for them. Choose Dell DataSafe Online Backup for a full-service 24/7 data backup and recovery solution—no extra hardware or IT staff required.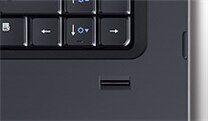 Fingerprint Reader for Added Security:
Your data is the backbone of your business. Keep it protected against thieves and competitors by choosing an optional fingerprint reader for multi-factor authentication.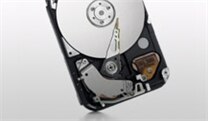 Damage Protection Right Out of the Box:
A standard free-fall-sensor hard drive and Strike Zone™ shock absorber to help protect your data against system drops—even if your laptop is off at the time.
Built for small business. Built for how you work.
Vostro notebook solutions provide the combination of hardware, services and software that small business users want.
Dedicated small business-trained sales and service representatives, 24x7x365
Tailored with pre-selected software based on your business needs
Peace of mind with services like Dell Network Assistant, Automated PC TuneUp, DellConnect™ , and Advanced Configuration Services
All Vostro notebooks include:
With Dell™ Services, you can customize your own level of IT support to keep your business running smoothly and efficiently. It's service that fits your whole business, not just your technology.
You can choose from:

Collect & Return - Hardware phone support during business hours with repair and return in 6 working days from collection.
Basic – Hardware phone support during business hours and next working day replacement parts delivered directly to you.
ProSupport - 24x7x365 hardware and software phone support with next working day onsite repair by an engineer. 
Vostro Services and Support

You asked for a complete package. We listened.
Vostro was created with your small business in mind, which is why Dell offers comprehensive services and support specifically designed for your business. Dell has created tools and services to help you with installation, maintenance and repair tasks. You can be confident that you will have the level of support you need to help keep your business running smoothly.



Dell Basic Hardware Support:


Upgrade to Dell Pro Support, our premium level of support service, to keep your Vostro running effectively with:


24/7/365 phone support answered with 2 minutes or less by certified IT expert.

Next Business Day On-Site Service After Remote Diagnosis.

Core software support that includes phone-based troubleshooting support for more than 40 core applications, OS, and firmware.

CompleteCare™ Accidental Damage Service* – Repairs or replaces accidentally damaged systems.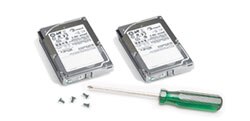 Installation Services
Dell's installation services give you the tools you need to get your systems up and running as fast as possible so you can focus on more important business matters. Optional Services:

On-Site System Setup*- Choose custom hardware, software and peripherals for your new PCs, then let Dell professionals install them for you.
Maintenance Services

Vostro's maintenance services and support tools help prevent downtime and potential disaster by keeping your systems running at peak performance.

Standard Services:


Dell Support Center – Search no more for your services tools. Dell Support Center is one central location that houses the tools you need for making them easy to find and easy to use.
Dell Support 3.4 – Keep your system in optimal working order by constantly monitoring, identifying known errors and presenting you with auto-fixes before you even realize a problem exists. You tailor the level of support that's right for you.

Optional Services:
For moderate to heavy users, upgrade your 1-year 10GB Online DataSafe Backup subscription to 20GB or 30GB. You can receive the same benefits that the standard service offers with room to grow.
R

epair

Dell makes it easy to get help fast when your business needs it. All Vostro systems include a standard 1-year parts and labor Limited Warranty, with the option to extend it for up to 4 years.

Standard Services:


1-year Collect and Return Service (CAR) – Collect, repair and return your system within six business days*

, after completion of telephone-based troubleshooting.

DellConnect* – Whether you're on the road, or in the office, Dell can troubleshoot and repair your system remotely through an Internet connection.
Optional Services:
Extended Hardware Warranty - Extend your limited warranty up to 4 years and upgrade your service to Next-Business-Day On-site service to protect your IT systems from: costly downtime, changing business needs, lost productivity, high cost of out-of-warranty repairs.
Next Business Day On-Site Service – Get the assistance you need when you need it with Next Business Day On-Site service – parts, labor and limited warranty.
CompleteCare Accidental Damage Protection - Because accidents happen...CompleteCare Accidental Damage Service covers repair and replacement for various accidental damage, not covered under limited warranty, including spills, drops, surges, and breakage to select systems or peripherals. Get help when you need it from dedicated experts, available 24x7x365.
Dell On Call* - Fast, friendly and affordable telephone technical support for many issues not covered under your Dell Limited Warranty. Choose between a convenient one-year plan that includes coverage for 4 incidents or purchase a single incident for a one time resolution.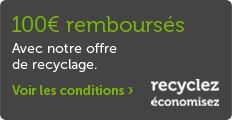 Dell ProSupport
Découvrez comment les services Dell ProSupport aident votre entreprise à vous consacrer à votre activité.
Regarder la vidéo

Utilisez le Chat de Dell pour un renseignement commercial ou une assistance en ligne.
Conversation en ligne

Cherchez votre partenaire Dell le plus proche avec l'outil «Localisateur de partenaire».
Chercher maintenant