Dell M110 Ultra-Mobile Projector
Dazzle your audience in the conference room and beyond with the M110 Ultra-Mobile Projector which gives you the connectivity and storage you need and the bright, radiant colors your media deserves.
Sorry, this item is not available anymore for purchase online. Please see our recommended replacement product.
Dell M110 Ultra-Mobile Projector
Dell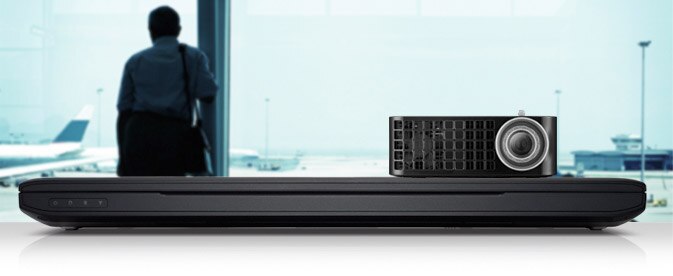 The conference room in your laptop bag.
Take your presentations wherever you choose with the M110 Ultra-Mobile Projector, the ideal travel companion for the mobile professional.
Sized for the road: Measuring in at a mere 4.09" wide, 4.14" long and 1.43" high (104mm x 105.3mm x 36.5mm), the M110 is sized to fit in your laptop bag, purse or the included carrying case.
Extremely Light: With a weight of 0.8 lb +/- 0.05 lb (360g +/- 22.7g), it's so light you'll barely even notice you're carrying it.
Media to go: With 1GB internal Flash memory*, the M110 can store your media with ease for grab-and-go mobility.
A sound choice: A built-in 1W speaker means your audio-visual presentation is totally self-contained. Just grab the M110 and hit the road.
Be well rounded: Add optional accessories like the wireless dongle, miniature height-adjustable tripod and credit card-sized remote control and run your presentations like a pro.
Small and bright.
You want the ultimate in brightness from your projector. Light up the room with the M110 Ultra-Mobile Projector, featuring dazzlingly bright, colorful and crystal-clear projection.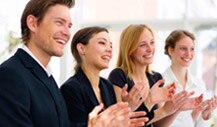 Radiant: Your presentations will be brilliant with outstandingly bright 300 ANSI Lumens (max.). Let your presentations shine, even in bright, ambient-light environments.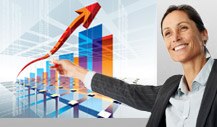 Colorful: DLP® and BrilliantColor™ technology deliver clarity and color accuracy, and native WXGA (1280x800) resolution and 10,000:1 Typical (Full On/Full Off) contrast ratio means images are crisp and beautiful.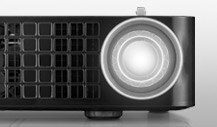 Long projection life:
The mercury-free LED technology in the M110 projector provides up to 20,000 hours
*
(Normal Mode) of service and does not require LED/lamp/bulb replacement.
Total connectivity.
Accept no limits when it comes to bringing media to your presentations. The M110 features a remarkable amount of connectivity, giving you a wide range of media options to choose from. More than just a projector, the M110 is truly a portable media hub for home and office.

•Make those connections: With VGA, HDMI™ and USB inputs, you can create multimedia presentations and
run audio-visual applications from your digital camera, DVD or DVR player, video game console, and even
from some mobile devices.
•Connect wirelessly: The optional wireless dongle (sold separately) enables wireless features, including the ability to
connect the M110 to your laptop without cables, or project from your Android or iOS mobile device using the Dell
Projectors app in the App Store or Android Market.
•Project in HD: Full support for 720p HD resolution means you can project your media with exceptional image clarity
and richness of color.
•The laptop on the big screen: The Dell M110 mobile projector is enhanced with HDMI functionality to allow direct
connection and projection from a variety of mobile devices such as laptops, netbooks and HDMI-enabled Android or
iOS cell phones and tablets.
•PC-free presentation: No computer? No problem. You can convert presentation files, such as PowerPoint® files into
JPEG files, and store them on your USB flash drive for instant viewing directly from the projector. With the PtG2
Converter Lite software (available on support.dell.com), you can convert PowerPoint files to .ptg2 format, which can
be projected from your iOS/Android smartphone/tablet wirelessly (optional wireless dongle required) using the Dell
Projectors app for download from App Store or Android Market.