Field-ready multitouch tablet PC
Specialised professions requiring a rugged, convertible tablet PC for tough environments, including in-vehicle installations.
Λυπούμαστε, αλλά αυτό το προϊόν δεν διατίθεται πλέον για online αγορά. Δείτε το συνιστώμενο προϊόν που το αντικαθιστά.
Latitude XT2 XFR Tablet PC
Latitude
Innovative and Flexible
Whether you're using it as a tablet PC or as a laptop, the Dell Latitude XT2 XFR provides a rugged mobile computing solution that can help increase average uptime in a range of challenging environments.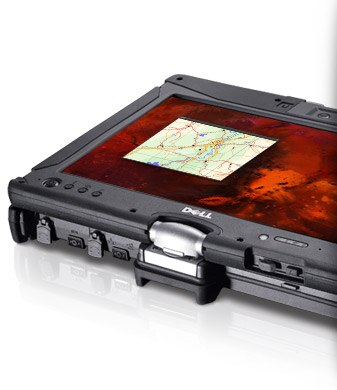 The innovative multi-touch screen on the Latitude XT2 XFR lets you work whichever way the job demands it. Use natural gestures such as pinches or taps for scrolling, panning, rotating and zooming, and get additional input capability from the included digitizer pen. (For work that requires gloves, a resistive touch-screen option will soon be available.)



Whether you're working in direct sunlight, indoors, or under cover of nightfall, the 12.1" wide-aspect outdoor-viewable screen can keep you productive in the field.

Full Size keyboard for convenience and ease of data entry. And optional rubber backlit keyboard for nighttime operation.
Real-World Rugged
Built for tough environments, the Latitude XT2 XFR rises to the challenges you face everyday. Get out-of-the-box protection against rain, blowing dust and dirt, vibration, extreme temperatures, accidental drops and more.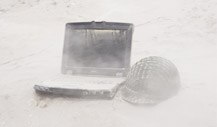 The Latitude XFR has been independently tested to meet military (MIL-STD-810G) and IP54 (Ingress Protection) standards for operation in extreme, challenging conditions-including drops of up to 3 feet.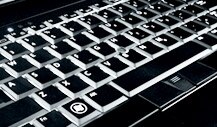 Protective features include rugged protective hinges, rugged I/O doors, Dell's QuadCool™ Thermal Management System, and an optional rubber backlit keyboard.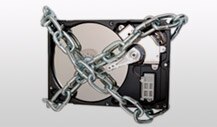 Optional solid state drives with full hard-disk encryption delivers increased durability, improved system performance and helps to secure critical data.
Small Tablet, Big Options
In addition to being the industry's smallest 12.1" rugged convertible tablet PC, the Latitude XT2 XFR features a range of mobility options that can give you even more flexibility in the field.

Depending on the demands of your applications or working environment, you can quickly convert from tablet PC to traditional laptop while maintaining multi-touch capability in both setups.



Get enhanced mobile connectivity on-site or across the world with features such as integrated and protected wireless WLAN capabilities, optional Bluetooth®, and WWAN with Gobi Global Mobile Internet compatibility.




Full Size keyboard for convenience and ease of data entry. And optional rubber backlit keyboard for nighttime operation.

Get extended performance by adding the accessories the job demands: from carrying straps and rugged vehicle docking systems to battery slices for extended battery life and I/O Adapters for enhanced on-the-job functionality.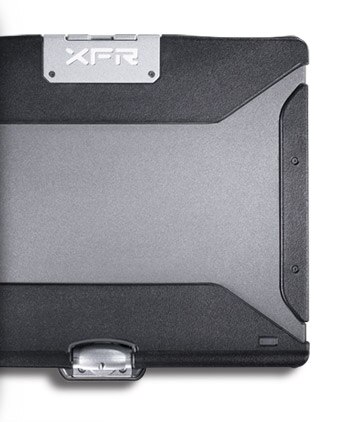 Total Control of Ownership
Dell understands technology is complex and difficult to manage. That's why we've designed the Latitude XT2 XFR to help reduce total cost of ownership and backed the tablet with a broad offering of professional services.
The Latitude XT2 XFR shares a stable image and a long lifecycle with the innovative Latitude XT2 tablet PC, helping you to achieve a system commonality and a lower total cost of ownership.
Optional Dell ProSupport™, Deployment Services, Custom Factory Integration or Dell ImageDirect™ help to reduce the associated risks and complexity of managing your IT infrastructure.
Κάρτα γραφικών
Intel® Integrated Graphics Media Accelerator 4500MHD
Οθόνη
12.1" WXGA DLV outdoor-readable (1280 x 800)
Οπτικός δίσκος
8X DVD-ROM, 24X CDRW/DVD, 8X DVD+/-RW
Dell ProSupport
Faster, more reliable support services designed to address the technology challenges you face today. This new support portfolio is focused on your needs, time demands and budgets. 
 
Need professional support services that take care of both you and your employees' IT needs 7x24? Choose Dell ProSupport to get access to a certified technician in two minutes or less.

Got an IT staff? Choose Dell ProSupport for IT and get tech-to-tech support with Fast-Track Dispatch, along with 7x24 access to Dell-certified technicians.

 Dell ProSupport Service Model 

Dell ProSupport

Dell ProSupport for IT

Designed for organisations with limited or no dedicated IT staff.

Includes:


7x24 direct break-fix hardware support for your employees

"How-to" support on popular software applications such as Norton AntiVirus, Microsoft Office, Microsoft Small Business Server, Intuit QuickBooks, Adobe Photoshop and Adobe Acrobat.

Access to a certified technician in two minutes or less



Designed to provide tech-to-tech support for IT Professionals, Database Administrators and internal Service Desks or helpdesks.

Includes:


7x24 Direct access to Dell Expert Centers

Fast-track dispatch for Dell-certified technicians

Escalation management through Dell's Global Command Centers



Next, further customise your support solution by taking advantage of the Dell ProSupport Options below that align to how you use your technology.


SPEED OF RESPONSE

PROTECTION

International Onsite Service

*

-

Provides service and support for your Dell laptop while you are traveling.

Specialised Onsite Options – Allows you to augment your daily IT management or tap into specific technical expertise for critical projects when needed. Recommended options for laptops include:


Onsite Parts Management to help minimise downtime by having parts at your fingertips.
Onsite Personnel to augment your IT staff.
Onsite Diagnosis for accelerated troubleshooting.



Asset Management and Protection


Accidental Damage Protection

*

repairs or replaces accidentally damaged systems
Laptop Tracking & Recovery tracks lost or stolen systems
Extended Battery Service covers an optional replacement battery during a system's 3-year limited warranty period



Data Management and Protection


Keep Your Hard Drive

*

helps you retain control of sensitive data

Hard Drive Data Recovery provides data recovery from a failed hard drive
Remote Data Deletion can remotely delete data if your system goes missing due to loss or theft
Certified Data Destruction wipes your hard drive clean and destroys data



Deployment Services
Our end-to-end deployment services are designed to simplify and accelerate the customisation and utilisation of your new systems. Dell Deployment Services include everything from order consolidation to coordination of deployment resources.

Learn more
Managed Deployment
Dell Managed Deployment Services are for customers who need a complete, end-to-end deployment solution. Managed deployments are useful within complex logistical environments which require a single point of accountability.

Learn more
Custom Factory Integration
Dell offers custom factory integration services to help accelerate your system deployments. We can perform a range of services such as custom configuration, consolidation, and integration in our factory.

Learn more
ImageDirect
ImageDirect is a web-based, hosted image management service that enables customers to easily create, manage, and load custom images for Dell commercial client systems.

Intel® AMT and Intel® vPro™ Support
For Intel® AMT and Intel® vPro™ customers, new deployment service options such as unique password pre-population; pre-configured management settings; and no-touch deployment can help ease deployment concerns while saving time and money.

Advanced Configuration Services
With Advanced Configuration Services (ACS), you can save time and resources by selecting various settings during the purchase process. You can choose to partition your hard drive; select boot order; change BIOS settings; and modify various standard software configuration settings.


Asset Recovery Services
Asset Recovery Services offers safe and environmentally-appropriate disposal solutions for outdated or end-of-life IT assets. This service includes transportation, flexible logistics, equipment processing, detailed data security and environmental reports at an affordable price.

Learn more
Tough Usage in the Field and Outdoors
Rugged professionals rely on their tablet PCs to deliver full computing power in the field. Sales and service technicians need touch-screen and digitizer pen interfaces for tasks such as creating status reports or obtaining customer signatures. Defense departments have to navigate hazardous environments to perform critical tasks involving maintenance, diagnostics, command, control and communication. The Dell Latitude XT2 XFR is built with scenarios such as these in mind, offering protection against harsh conditions while minimizing downtime through a range of mobility, connectivity and productivity features.

| | | |
| --- | --- | --- |
| | | MIL-STD 810G and IP54 3rd Party Certified for high durability |




| | | |
| --- | --- | --- |
| | | Outdoor-viewable touch screen and digitizer |




| | | |
| --- | --- | --- |
| | | Legacy ports, GPS, 3MP Camera Adapter and mobile broadband |
Ready for Extreme Indoor Environments
Indoor use can be just as tough on computers as use in the field. Dusty manufacturing facilities, freezing food-storage areas, wet cleaning installations, hot incinerators and other extreme locations pose constant threats to productivity and uptime. With its small, flexible and extremely durable design, the convertible Latitude XT2 XFR can be an incredible asset in environments such as these. Whether in tablet mode or laptop mode, the XT2 XFR lets users capture data, remotely access databases and collaborate in real time, with minimal risk of system damage.
| | | | | |
| --- | --- | --- | --- | --- |
| Resistance to hazards such as water, dust, humidity, drops and LCD impacts | | Small, convertible design (laptop or tablet) for flexible usage | | Rubber backlit keyboard and battery slice options for enhanced functionality |
Innovative and Flexible Interfaces
As applications develop and new usage models enter the computing industry, flexible and innovative interfaces such as capacitive multi-touch have the potential for creative use in a variety of new locations. Outdoor E-POS systems are just one area where rugged tablet PCs such as the Latitude XT2 XFR offer a flexible solution. When embedded into larger installations and machines, the Latitude XT2 XFR can also perform tasks such as piloting and providing feedback to operators.

Outdoor-viewable capacitive multi-touch screen

High durability for operation in humidity, vibration and extreme temperatures

Legacy ports for piloting machines and installations
Reliable Vehicle Docking




Many rugged professionals are also road warriors, spending each day traveling between locations by car, truck, boat or other means. First response, logistics, utility services and many other professions requiring hours spent in transport can take advantage of the Latitude XT2 XFR's location-based services or applications, as well as the system's ability to access data remotely and securely. Firefighters and police, for example, may rely on the Latitude XT2 XFR to access license-plate data, track locations via GPS, and send reports back to their operation centers

.



| | | |
| --- | --- | --- |
| | | Rugged vehicle docking systems and outdoor-viewable touch screen |




| | | |
| --- | --- | --- |
| | | Resistance to hazards such as dust, vibration, drops and extreme temperatures |




| | | |
| --- | --- | --- |
| | | Mobile broadband and GPS enhanced connectivity and accurate location assistance |