Lo sentimos, pero ya no es posible adquirir este artículo en el sitio web. Por favor vea nuestro producto de reemplazo recomendado.
Libere el máximo rendimiento: Dell Precision T7500
La Dell Precision™ T7500 está diseñada para brindar la máxima capacidad de ampliación y rendimiento en aplicaciones complejas con subprocesos múltiples y grandes conjuntos de datos: es la estación de trabajo emblemática de la nueva línea de Dell Precision. Sus características principales incluyen:
Procesadores de cuatro núcleos Intel® Xeon® de última generación que brindan un rendimiento de vanguardia en aplicaciones complejas de estaciones de trabajo.
Capacidad de ampliación masiva de memoria (hasta 192 GB de memoria con ECC registrada DDR3) para trabajar fácilmente con conjuntos de datos enormes.
Más de mil millones de configuraciones posibles que pueden adaptarse a prácticamente cualquier industria, aplicación o entorno.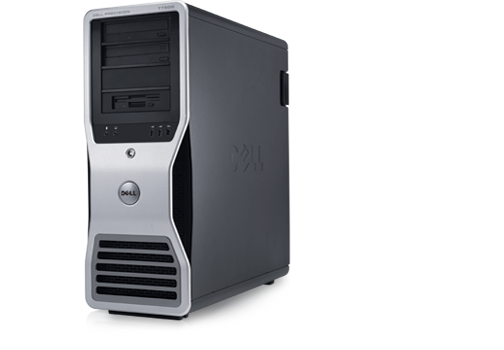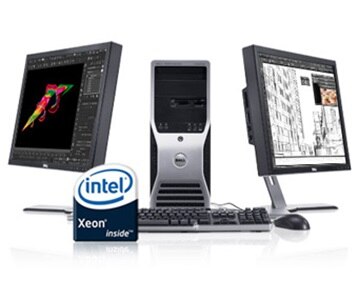 Exceptional Performance
Windows® 7 Professional.

Designed for serious performance, productivity and scalability, the Dell™ Precision™ T7500 is the flagship of the next generation of Dell Precision tower workstations.

The T7500 features the latest generation of Intel® Xeon® quad-core processors, as well as advanced memory, graphics and RAID options. Enjoy blazing-fast, energy-efficient performance even as you tackle the largest data sets and the most complex multithreaded applications.

For even more stunning levels of performance the optional NVIDIA® -Tesla™ C2075 GPU card can be added, creating your own personal supercomputer' for CUDA-enabled applications.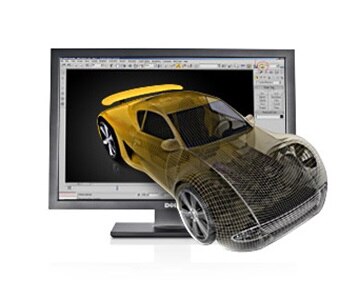 Astounding scalability
Windows® 7 Professional 32 Bit The Dell™ Precision™ T7500 reaches new heights of scalability through support for dual high-end ATI or NVIDIA® graphics cards, up to 192GB* of fully buffered DIMM memory, (with high-bandwidth three-channel memory) and up to 7.5TB* of local storage with optional RAID.

Windows® 7 Professional 32 Bit.
Adaptable to virtually any environment, the Dell Precision™ T7500 can be configured to your needs, ensuring that you can meet your performance demands whatever your workstation class challenge is.

Dell™ partners with leading independent software vendors (ISVs) to certify system compatibility, ensuring that the certified workstation applications you load onto the T7500 will run gracefully right out of the box.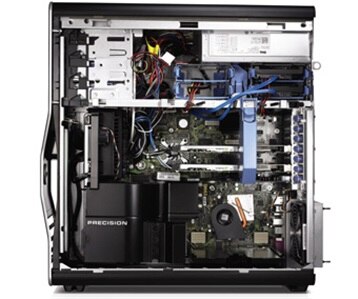 High-Performance Intel® Architecture
Choose up to two of the latest 64-bit multi-core Intel® Xeon® processors, each with Intel® QuickPath technology (in which each processor core features an integrated memory controller and high-speed interconnects), to enhance the Dell™ Precision™ T7500's core performance.

Intel® Turbo Mode is designed to increase processor core speed within the thermals limits of the system, helping to accelerate single and multi-threaded applications.

Dell's advanced thermal engineering and efficient processor heat sinks help to sustain Intel® Turbo Mode even under extended periods of activity.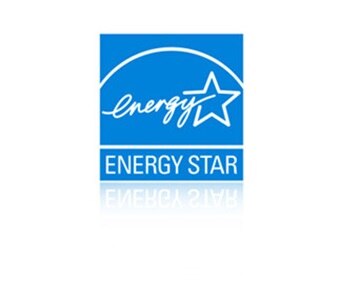 Efficient Design
The Dell™ Precision™ T7500 offers a high level of energy efficiency and many environmental standards which include: ENERGY STAR® 5.0 and EPEAT® registered (
www.epeat.net
for specific registration rating / status by country), China — CECP, Sweden — TCO '05, Germany – Blue Angel, GS Mark.
Due to advanced motherboard and fan design from Dell, the T7500 provides a highly effective and energy efficient chassis capable of operating quietly even when configured for incredibly demanding tasks.
The Dell™ Precision™ T7500 tower workstation features an 88% (80 Plus
®
Silver Certified) efficient, wide-ranging power supplies for environmentally conscientious computing that doesn't sacrifice on performance.
&nbsp