Create an efficient, flexible and dynamic data center
Sorry, this item is not available anymore for purchase online. Please see our recommended replacement product.
Make your server, storage and networking infrastructure a seamless fabric of resources with Dell™ AIM.

Just-right provisioning: Accurately plan capacity requirements to help maintain performance levels without purchasing excess hardware or licenses.
Simplified consolidation, migration and refreshes: Keep pace with changing business demands through the ability to complete projects quickly.
Reduced downtime: Provide the high availability required of business-critical applications.
Dell Advanced Infrastructure Manager
PowerEdge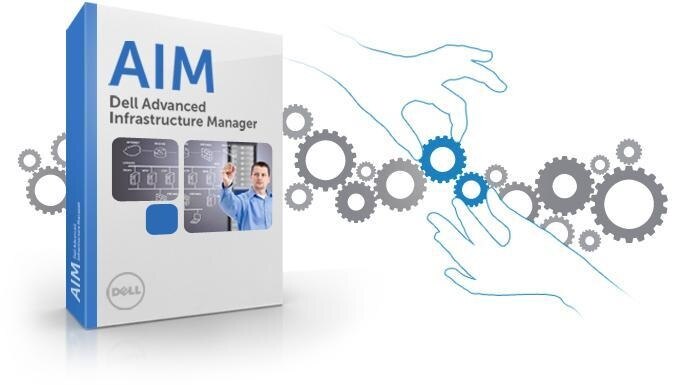 Maximize the performance and agility of your data center
Transform your diverse data center into an efficient, streamlined and easily managed infrastructure with the help of Dell Advanced Infrastructure Manager™ (AIM). Designed to provide workload mobility and recovery management, the AIM software solution can play a significant role in helping you meet your virtualization, cloud and power saving initiatives.

Dell AIM lets you move workloads and repurpose servers in minutes. In addition to server-level control, AIM can also help you manage each server's associated network (LAN/WAN) connectivity, storage (SAN/iSCSI) access and power state. With AIM, you get a dynamic and flexible IT infrastructure.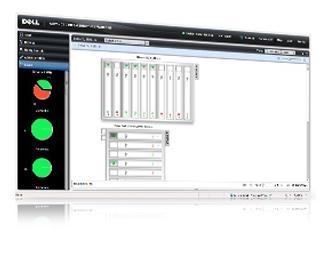 Quickly complete IT modernization projects with minimum risk by automating and simplifying technology migration and consolidation processes.
Unify and manage your infrastructure as a single entity that can easily scale capacity up or down based on business or power saving requirements. Help achieve power savings.
Improve business continuity and recovery management with server monitoring, fast response and workload mobility. Restore applications in minutes instead of hours or days.
Accelerate and simplify testing and development operations by minimizing the time to build and reconfigure the testing environment. Transform the functionality of your lab infrastructure in minutes.
Optimized business solutions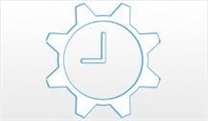 Achieve more with integrated control.
Modernize IT with AIM's quick and reliable consolidation and technology migration process.
Improve capacity allocation and resource utilization by rapidly repurposing compute resources.
Automate and unify management of a diverse infrastructure.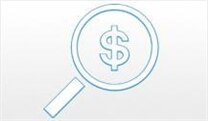 Perfect the IT/business relationship.
Reduce downtime with a cost-effective hardware allocation and disaster recovery solution.
Reduce test development times.
Adjust to business demands by scaling capacity up and down as needed.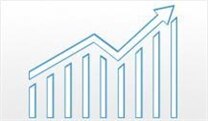 Optimize existing investments.
No rip and replace — utilize hardware resources you already have to improve server utilization.
Expand functionality leveraging other SW investments using AIM plug-ins
Use the technologies best-suited for your business and reduce licensing costs.
Capacity on demand
Enable a highly efficient, agile and cost-effective shared IT infrastructure that adjusts to your business needs. Dell AIM helps provide flexible IT capacity, enabling seamless, real-time allocation of IT resources to support business needs. AIM creates a shared environment that allows you to provision capacity in real time and respond to cyclical demands. It can grant high-performance applications more physical capacity on demand without increasing the total number of machines in your data center. This capability also helps you create private clouds, where IT resources are shared and allocated dynamically.

Modernization: technology and architecture refresh
Now you can implement a rapid yet cost-effective technology or architecture refresh. AIM can shorten data center refresh by rapidly retargeting workloads to new technology or architecture. In an AIM environment these IT modernization processes are simplified, and automated and also do not require workload reprovisioning which minimizes risks and enables faster completion.

Business continuity and disaster recovery
When downtime is not an option, your data center needs automated monitoring and failover capabilities. AIM can help automate your failover processes using your current infrastructure and provide a cost-effective means to implement disaster recovery. AIM eliminates the need for complex and expensive clustering solutions and protects applications against hardware failures. Essentially, AIM's dynamic resource allocation and workload mobility enable high availability and simplified disaster recovery solutions for both physical and virtual infrastructures.

Lab testing
By increasing the speed at which software applications can be developed, tested and brought into production, you can help impact your bottom line and generate ROI. AIM can enable the consolidation of lab resources while providing a dynamic lab infrastructure that allows for quick builds and simplified reconfigurations. Through the elimination of many manual processes and the automation of many configuration processes, AIM can help you reduce costs associated with movement of the same workload through the various TDQ stages in a preproduction environment.

Service and Support
IT Consulting for Dell Advanced Infrastructure Manager (AIM)
From initial consideration through to implementation, Dell IT Consulting for Advanced Infrastructure Manager simplifies the adoption of Dell AIM technology, enabling you to take full advantage of Dell AIM features, minimize risk of transition, and get up and running quicker.

Efficient Architecture Workshop — Understand the Potential
Experienced Practice Leads and Senior Solutions Architects will lead you through an approximate ½ day, consultative white boarding session to discuss your organization's current state, key IT challenges and the business value of advanced infrastructure management. They'll also provide an overview of the vision for a Dell Virtual Integrated Solution, determine potential barriers for adopting Dell AIM technology and introduce Dell IT Consulting services for AIM.

The Dell AIM Technology Introduction — Proof of Concept (POC)
Dell consultants will deploy the AIM solution within your lab environment, utilizing your hardware and/or tested and validated Dell business-ready configurations, and provide you with 'Hands-On' exploration of the Dell AIM technology and the solution driven by your organization's needs. They'll also coordinate the installation of other infrastructure components purchased from Dell, including servers and storage, and conduct a knowledge transfer to your IT staff.

Design and Implementation Accelerator
Dell's Design and Implementation Accelerator combines a Readiness Assessment, Design and Implementation and has a predefined scope and limited integration points. This engagement is suitable if your organization is willing to rapidly deploy in a limited production environment (1 data center, initial phase of larger deployment). Following this, Dell can do a full production roll out of the Dell Advanced Infrastructure Manager and investigate integration with your third-party management systems and/or other VIS components.

Dell ProSupport* Services for AIM
Comprehensive support for the Dell Advanced Infrastructure Manager includes:

Application Validation Assistance (license key management issues) 
Configuration support 
Reinstallation support 
Support for configuration, how-to and best-practices recommendations on usage 
Basic and advanced software troubleshooting 
Remote Assistance with deployment of patches and updates 
Software issue identification and escalation support
AIM ecosystem partners
BMC
Now you can automate end-to-end processes across the entire service management environment. With the BMC Atrium Orchestrator adapter for AIM, end-to-end processes can include Dell server, storage and network automation capabilities. BMC Atrium Orchestrator bridges silos of IT management with consistent, repeatable workflows and Dell AIM automates the complex tasks of workload provisioning in hybrid physical/virtual environments.

Brocade
Find a clear evolutionary path toward next-generation data center architectures with Dell and Brocade. Designed to work with open, standards-based networking and storage technologies, Dell AIM unifies management of your servers, storage and Brocade switches. Now you can leverage your existing networking and storage infrastructure while simplifying IT management.

Microsoft
Simplify data center management and accelerate virtualization with Dell and Microsoft. As your organization works to virtualize a greater portion of your data center and hold costs down, integrated management solutions are essential. With Dell | Microsoft® Management and Virtualization Solutions, you can take an 'IT-as-a-Service' approach that simplifies virtualization management, reduces costs and removes barriers to cloud adoption.

Novell
If you have a Linux environment, Dell and Novell can work together to help you easily configure, deploy, manage and maintain your network infrastructure. Through a partnership with SUSE, Dell AIM is committed to helping you run more efficiently, lower operating costs and drive more innovation in your enterprise with sustainable, standards-based solutions that support business growth.

Red Hat
If you're looking to run an open standards-based operating system (OS), Dell and Red Hat have partnered to help you simplify deployment, integration and maintenance. Leveraging Red Hat Enterprise Linux as the OS foundation for AIM, you benefit from both a reliable infrastructure and an open standards foundation that enables easy scalability as you grow.

VMware
Simplify and automate the management of highly virtualized and diverse environments with Dell™ Advanced Infrastructure Manager (AIM) software. Included with this software is the AIM Resource Manager, a VMware plug-in that provides tight integration with VMware® ESX servers and the VMware® Center™ management platform.