Csúcskategóriájú felbontás: 2560 × 1440 (WQHD)
Ez a termék jelenleg nem érhető el. Alább javaslunk egy hasonló rendszert.
Dell UltraSharp™ U2711
Dell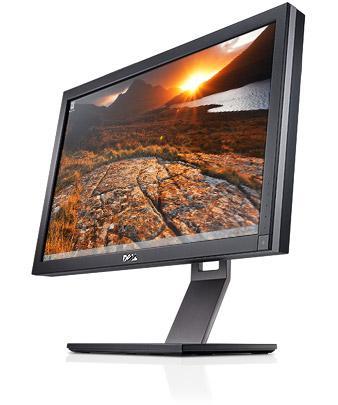 Vivid, lifelike images
With its amazing colour accuracy and versatile connectivity, the high-performance Dell U2711 monitor delivers stunning detail, depth and responsiveness.


69 cm (27") display and 2560 x 1440 (max) WQHD resolution: Experience stunning high-definition detail and the ability to view more on-screen content and screen area than with the Dell UltraSharp U2410.
16:9 widescreen aspect ratio: Delivers an incredible high-definition experience. High-performance business applications, movies, videos and websites all look extraordinary.
6-millisecond response time (typical)* Grey to Grey: Fast response helps reduce ghosting and takes the blur out of fast-moving multimedia images.
80,000: 1 dynamic contrast ratio (Max): Enjoy great colour intensity such as deep blacks and bright reds, razor-sharp graphics and text, brilliant colour and outstanding detail for motion videos.
In-plane switching technology (IPS): Allows superb colour consistency whether you're sitting in front of the display or standing off at an angle.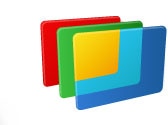 Precise, Industry-Standard Colour Right Out of the Box
PremierColor technology allows the Dell U2711 Monitor to deliver reliable, true-to-life colour without the need for extensive calibration.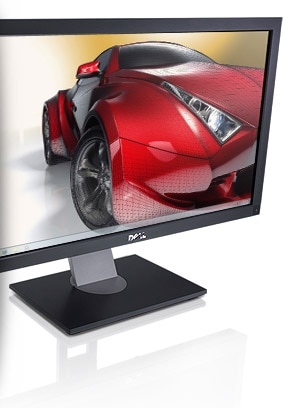 | | |
| --- | --- |
|   | State-of-the-art colour depth: 12-bit internal processing enables 1.07 billon colours and helps distinguish very low grayscale tones to deliver greater level of details in dark areas.  |
|   | 110% colour gamut (typical)*: 100% colour gamut delivers vibrant, true-to-life colour across all display modes. |
|   | Built-in colour accuracy: Factory-tuned Adobe RGB and sRGB modes minimize the need for further colour calibration; each monitor arrives with a certified colour-calibration factory report. |
|   | Compatible with industry colour standards: 100% sRGB, 96% Adobe RGB* meets the needs of professional users involved in colour-centric work such as graphic design, CAD/CAM, gaming and media creation. |
|   | Custom colour adjustment: Professional as well as technical users can use custom colour mode to adjust parameters for saturation, hue, gain and offset. |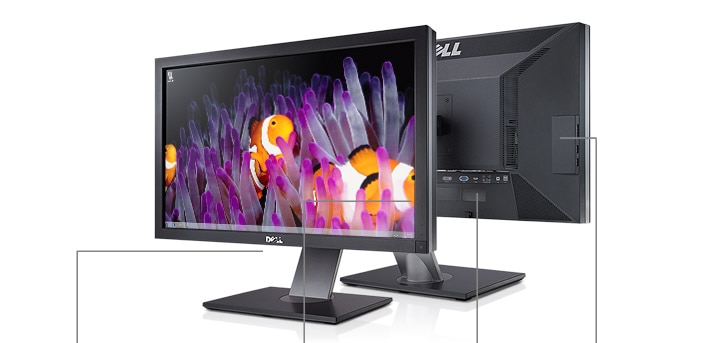 Superb user experience
The U2711 offers a number of features that make the monitor easy to connect and a pleasure to use, no matter how much screen time you log.
Flexible Viewing & Mounting Options:


Customize your viewing experience with the height-adjustable stand and tilt/swivel features or, save valuable desktop space by detaching the panel from the stand for wall mounting. (Wall-mounting equipment sold separately).

Intuitive Controls:


Easily manipulate the on-screen display with capacitive-touch switches for setup and screen optimization.

High-Definition Capability:


Enjoy high-performance audio and video quality with HDMI 1.3, Display Port and DVI-D digital connector with high-bandwidth Digital Copy Protection (HDCP) Ready

.
Versatile Connectivity:


Composite and component connections, 4 USB ports and a media-card reader allow for easy connection of peripherals such as cameras and game consoles.
Ease of ownership
In addition to being easy to set up and maintain, your Dell UltraSharp U2711 monitor arrives with several levels of support to help protect your investment:



Asset management support: The Dell UltraSharp U2711 monitor supports asset management through Dell Client Manager Software, enabling IT administrators to remotely control the monitor on and off.
Kijelző
Panel mérete:
69 cm (27")
Képarány
Szélesvásznú (16:9)
Paneltípus:
IPS (In Plane Switching, képsíkváltó)
Optimális felbontás:
2560 × 1440, 60 Hz
Kontrasztarány:
1000:1 (jellemző), dinamikus kontrasztarány: 80 000:1 (max.)
Fényerő:
350 cd/m2 (jellemző)
Válaszidő:
6 ms
Betekintési szög
(178° függőleges / 178° vízszintes)
Színek száma:
1,07 milliárd szín
Képponttávolság:
0,233 mm
A kijelző típusa
Szélesvásznú laposképernyős kijelző
A készülék típusa
Szélesvásznú laposképernyős kijelző
Csatlakoztathatóság
CSATLAKOZTATÁS

Nagy felbontású multimédiás interfész (High Definition Multimedia Interface, HDMI)
2 DVI (Digital Visual Interface) csatlakozóaljzat (DVI-D) HDCP technológiával
DisplayPort (DP)
VGA
Komponens videó
Kompozit videó
1 USB 2.0 feltöltési port
4 USB 2.0 letöltési port
8 az 1-ben memóriakártya-olvasó
Egyenáramú tápcsatlakozó Dell monitorra csatlakoztatható hangszóróhoz

ÁLLVÁNY

Állítható magasságú állvány, döntés, forgatás és beépített kábelrendező

BEÉPÍTETT ESZKÖZÖK

Memóriakártya-olvasó és nagy sebességű USB 2.0 elosztó (1 USB feltöltési és 4 USB letöltési porttal)
Biztonság
Csatlakozó biztonsági zárhoz (a kábelzár nem tartozék)
Lopásgátló állványzár-csatlakozó (a panelhez), kapacitív OSD nyomógombok
Méretek
Méretei állvánnyal(szélesség × mélység × magasság):
427.83 mm(compressed) ~ 517.83 mm(extended) x 646.71 mm x 199.95 mm
16.84 inches (compressed) ~ 20.39 inches(extended) x 25.46 inches x 7.87 inches
Méretek állvány nélkül(szélesség × mélység × magasság):
385.67mm x 646.71 mm x 93 mm
15.18 inches x 25.46 inches x 3.66 inches
Tömeg (állvánnyal és kábelekkel)
7,72 kg
Tömeg (csomagolással együtt)
14,46 kg
Tápellátás
Tápfeszültség:
100–240 V váltakozó áram / 50 vagy 60 Hz + 3 Hz / 2,5 A (max.)
Teljesítményfelvétel (jellemző):
113 W (hang és USB eszközök nélkül)
Teljesítményfelvétel (készenléti/alvó üzemmód):
Kevesebb mint 2 W
Környezeti adatok
Hőmérséklettartomány (üzemi):
0–40°C
Hőmérséklettartomány (üzemen kívül):
Tárolási: -20–60°C
Szállítási: -20–60°C
Páratartalom (üzemi):
10–80% (nem lecsapódó)
Páratartalom (üzemen kívül):
Tárolási: 5–90% (nem lecsapódó)
Tárolási: 5–90% (nem lecsapódó)
Tengerszint feletti magasság (üzemi):
Max. 4485 m
Tengerszint feletti magasság (üzemen kívül):
Max. 12 191 m
Standard Service Support:

•24x7 Tech Support and 1 Year Basic Next Business Day Advanced Exchange Service.