Dell's most powerful 17" workstation
Mobile productivity and smart design unite in the Dell Precision M6800, featuring up to Windows 8 Pro, a 17.3" screen and best-in-class power and storage.
Sorry, this item is not available anymore for purchase online. Please see our recommended replacement product.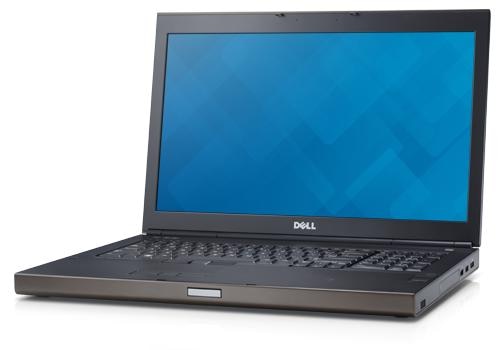 Dell Precision M6800 Mobile Workstation
Precision
Available with Windows 8 Pro — for a smooth, versatile Workstation experience.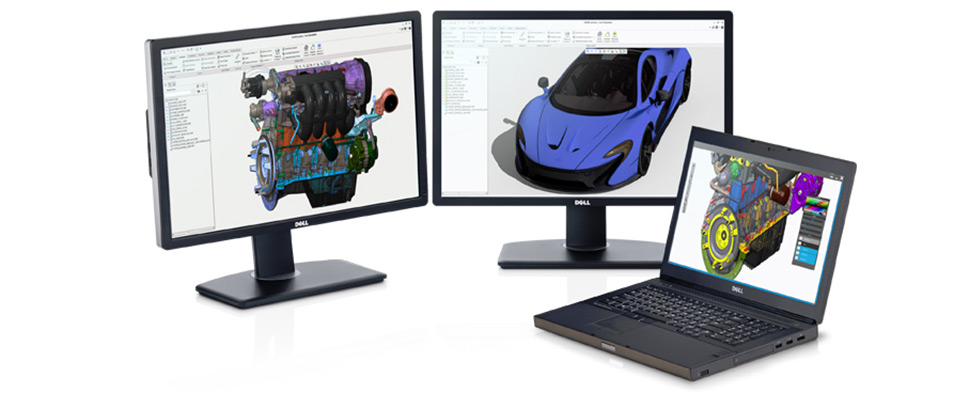 Heavy-duty processing and graphics performance
Windows 8 Pro.

Extreme processors:
No task is too big. The Precision M6800 Mobile Workstation delivers no-holds-barred processing capabilities with high-performance 4th Generation Intel® Core™ i7 Extreme, i7, and i5 processor options.
High-performance graphics:
Responsive AMD FirePro™ and NVIDIA Quadro® graphics options with up to 8GB
*
of GDDR5 memory keep pace with demanding 3D rendering and other graphics-intensive tasks.
Power optimization:
Choose from optional AMD Enduro™ or NVIDIA® Optimus™ technologies to ratchet up your system performance when you need it, and save battery power when you don't.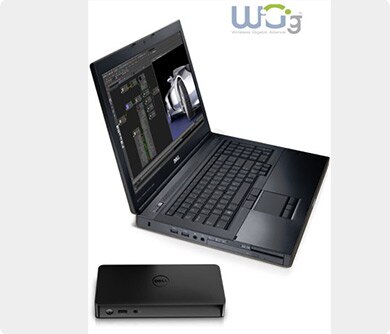 Innovative, durable design
WiGig docking: Wirelessly connect to your compatible mouse, monitor, keyboard and conference-room equipment with WiGig (Available only in select countries, please check with your local Sales Representative for more details.) 

Ten-finger touch display: Your optional touch display isn't just amazing to look at — it's phenomenal to work on. Multitask with a swipe, tap or drag of your fingers.

Waves MaxxAudio Pro: Raise the sound quality of audio files played on your Workstation's speakers or your headphones with this suite of audio tools.

Intel® vPro™/AMT systems management: Remotely manage and update your Precision fleet with optional next-generation Intel® vPro™ technology.*

Four USB 3.0 ports: Transfer files quickly with the speed of USB 3.0.

Strong materials: Your Precision Workstation has an aluminum and magnesium alloy chassis that has been subjected to MIL-STD 810G testing to ensure durability.

Easy Eject Drive Bay: Quickly remove your hard drive and swap it with another or store it separately for security reasons with the tool-free, easy eject primary drive bay.*
Precision M6800 Covet Edition: Standout performance
Discover special features and stand-out visual appeal with the Precision M6800 Covet Edition. It takes the best components from the M6800 and adds a brilliant Phoenix Red signature color. Available on the fully customizable M6800 configuration. ​
Rock-solid dependability

Long battery life
Quiet-running dual fans — one for the CPU and one for the GPU — help increase component longevity and extend battery life.

Dell Fast Response Free Fall Sensor
Dell Fast Response Free Fall Sensor is designed to sense a drop from five inches or higher and park the reading head on your hard drive to help prevent damage to the drive and your data.

ISV Certification
Your Precision mobile Workstation has been certified by leading software manufacturers for seamless performance in demanding professional software.
Processor
4th generation Intel® Core™ i5 and i7 processors, up to Core i7 Extreme Edition; Intel vPro™ advanced management on select CPUs
Operating System
Windows 8 Pro 64-Bit
Windows 7 Ultimate 32-Bit
Windows 7 Ultimate 64-Bit
Windows 7 Professional 32-Bit
Windows 7 Professional 64-Bit
Red Hat® Enterprise Linux® version 6.4
Ubuntu® 12.04 SP1 Linux
4 DIMM slots: up to 32GB 1600MHz; Or up to 16GB 1866MHz memory
Chipset
Mobile Intel® QM87 Express
Video Card
Graphics Options*:
AMD FirePro M6100 Mobility Pro with 2GB GDDR5 dedicated memory
NVIDIA Quadro K3100M, 4GB GDDR5 VRAM
NVIDIA Quadro K4100M with 4GB GDDR5 dedicated memory
NVIDIA Quadro K5100M with 8GB GDDR5 dedicated memory
Hard Drive
Storage Options*:
Support for four storage devices: one 2.5" drive in easy eject drive bay; one 2.5" drive in internal bay; one 2.5" in optical bay caddy*; one solid state Mini-Card; Dell Fast Response Free Fall Sensor standard
7200rpm SATA 6Gb/s hard drive from 500GB up to 750GB; 7200rpm 500GB FIPS Certified Self Encrypting Drive
7200rpm SATA 6Gb/s 500GB or 1TB hybrid hard drive with up to 8GB/16GB of integrated solid state storage
SSD (Solid state drive) from 128GB to 512GB SATA 6Gb/s
Solid State Mini-Card storage device from 128GB to 512GB 6Gb/s
Optional RAID 0 or 1 (requires minimum of two storage devices); Optional RAID 5 (requires minimum of three storage devices)
Optical Drive
DVD-ROM; Slot load DVD+/-RW; Blu-ray Disc™ Rewritable; Optical bay caddy for additional hard drive or solid state drive (Blu-ray Disc Rewritable only for Windows 8)
Connectivity
Wired: Integrated Intel 82579M/V 10/100/1000 Gigabit Ethernet

Wireless LAN & Bluetooth:
Intel Centrino® Ultimate-N 6300 (802.11n 3x3 half Mini-Card)
Intel Centrino® Advanced-N 7260 (802.11ac+BT 4.0 2x2 half Mini-Card) – coming soon
Dell Wireless 1550 (802.11 a/c+BT 4.0 2x2 half Mini-Card)
Security
Security Options*:
Lock slot
Trusted Platform Module 1.2 (TPM)
FIPS certified TPM (For Windows7 based system)
Setup/BIOS Password
I/O Interface Security
Intel Anti-Theft Protection (iATP)
Contact SmartCard reader
Contactless SmartCard reader
standard or FIPS certified fingerprint reader
Dell ControlVault
FIPS certified self encrypting drive
Dell Data Protection | Security Tools
Dell Data Protection | Protected Workspace
Dell Data Protection| Encryption
Multimedia
Dual integrated high quality speakers and dual integrated noise cancelling digital array microphones standard
Waves MaxxAudio® Pro suite of advanced audio enhancement tools
Optional, integrated, light sensitive HD video webcam with Dell Webcam Central software
Slots: 2 full and 2 half Mini-Card slots

Standard I/O Ports

Left
1 - Lock Slot
2 - USB 3.0
1 - Microphone
1 - Headphone
1 - 9-in-1 media card reader*
1 - SmartCard reader
1 - 54mm ExpressCard slot

Rear
1 - VGA
1 - RJ-45
1 - eSATA / USB 2.0
1 - HDMI

Right
2 - USB 3.0
1 - DisplayPort
1 - Wireless switch

Materials: aluminum and magnesium alloy
Dimensions (HxWxD): 1.44-1.59" x 16.41" x 10.65" (36.45-40.4mm x 416.7mm x 270.6mm);
Touch version: 1.55-1.71" x 16.41" x 10.65" (39.45-43.4mm x 416.7mm x 270.6mm);
Weight*: starts at 7.86lbs; 3.57kg (with 9-cell battery, airbay and optional mSATA)
Power: 240W AC adapter

Input

Full size keyboard with number pad protected by an anti-microbial coating standard; backlit optional
Multi-touch touchpad with three buttons; track stick with three buttons

Recommended Accessories

Monitors: Dell's award winning UltraSharp Monitors; Dell MDS14 Dual Monitor Stand
Docking: Dell E-Port Plus Advanced Port Replicator
Keyboard and mouse: Dell Multimedia Keyboard
Carrying Case: Timbuk2® Breakout Premium Messenger Case;Targus Drifter II Backpack
Power
9-cell (97Wh) with ExpressCharge™
Ports
4 USB 3.0
eSATA / USB 2.0
HDMI
VGA
Network Connector (RJ-45)
Display Port
Wireless Switch
Slots
2 Full and 2 Half Mini-Card Slots
9-in-1 Media Card Reader*
54mm ExpressCard Slot
Lock Slot
SmartCard Reader (Optional)
Chassis
Aluminum and Magnesium Alloy
Customization and setup
Installation Services


For fast, trouble-free installation of your system, including installing into a pre-built rack where applicable. For advanced installation requirements your Dell representative can provide a customised quotation.

Deployment services
Our end-to-end deployment services are designed to simplify and accelerate the customization and utilization of your new systems. Dell Deployment Services include everything from order consolidation to coordination of deployment resources.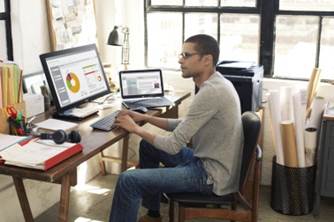 Configuration Services
With Dell Configuration Services, your company receives fully functional systems ready for use by end users or for installation in your data center.Dell Configuration Services can help remove the complexity and frustration associated with deploying new equipment. You avoid excessive downtime in deploying new systems and can eliminate the risks and unnecessary complexity associated with supporting nonstandard configurations in your environment.

Imaging
Have your image loaded on your PCs prior to shipping. By allowing Dell Services to load your image as your systems are being built, you'll be able to receive fully imaged laptops and desktops and minimize disruption to your day-to-day operations.
Asset Tagging/Shipping Labels




Want to be able to control and effectively manage the status of your computer equipment? Our asset tags and ship-box labels make identifying, tracking, securing and recovering your computers easier, simpler and more affordable

.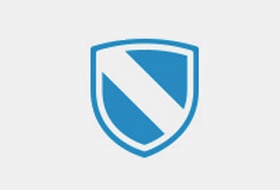 System Tracking and Recovery

Computrace by Absolute® Software helps your organization locate lost or stolen systems and protect the corporate data that resides on these machines. Computrace allows you to centrally manage your IT assets, identify missing assets and enforce software policies. In the event of loss or theft – Computrace One can help recover the asset.
BIOS Customization


Allows customization and personalization of BIOS information for your organisation . An automated way to save time and effort creating basic system settings. Provides additional security and change control.


Hard Drive Partitioning


Minimize the risk of damaging crucial Operating System files and increase flexibility by storing your data on separate partitions with no need to purchase and install expensive disk partitioning software.


Asset Resale and Recycling
Asset Resale and Recycling offers safe and environmentally appropriate disposal or donation solutions for outdated or end of life IT assets. This service include transportation, flexible logistics, equipment processing, donation charity nomination, detailed data security and environmental reports at affordable prices.