Accelerator-Optimized, High-Density Server
Meet the demands of cognitive computing workloads with a dense, accelerator-optimized 1U server supporting 4 GPUs and superior thermal efficiency.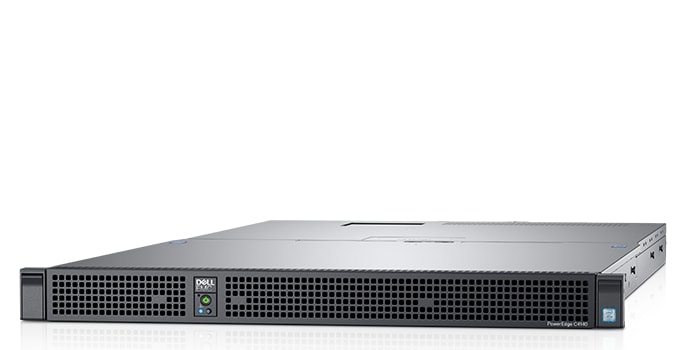 Dell EMC PowerEdge C4140 Server
PowerEdge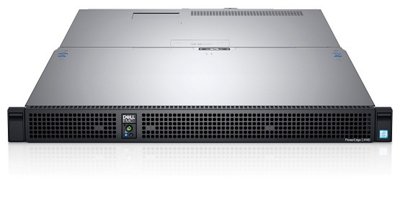 Designed for the most demanding cognitive and technical computing
Give challenging cognitive computing workloads what they need with this high-density, accelerator-optimized server. The PowerEdge C4140 provides maximum density and outstanding thermal efficiency for scale-out performance. Speed up your applications with four GPUs/FPGAs in a 1U, 2-socket package.

Ideal for:

Big data analytics
Artificial intelligence (AI)
Machine learning
Deep learning
High-performance technical computing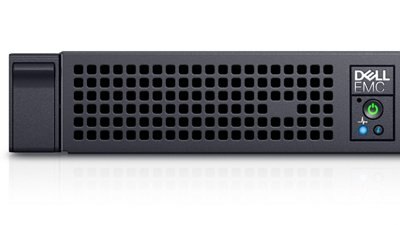 Increase performance with flexible accelerator technology
The PowerEdge C4140 is an incredibly dense rack server designed to handle the most demanding technical computing workloads in financial services, life sciences, machine and deep learning, oil and gas exploration, and high-performance computing (HPC).
Features the latest generation of Intel® Xeon® Scalable Processors at 165W thermal design power (TDP).
The C4140 delivers un-throttled performance with its unique interleaved GPU design and no-compromise acceleration technology.
Supports up to 300W per accelerator card.
Gain productivity with intelligent, embedded management
Dell OpenManage intelligent automation enables you to spend less time on routine maintenance so you can focus on business-critical priorities.
Help maximize uptime and reduce the IT effort to resolve issues by up to 72%* with ProSupport Plus and SupportAssist.
Leverage existing management consoles with easy integrations for VMware® vSphere®, Microsoft® System Center and Nagios®.
Improve productivity with agent-free Dell iDRAC9 for efficient management.
Simplify deployment with OpenManage next-generation console and server profiles to fully configure and prep servers rapidly and scalably.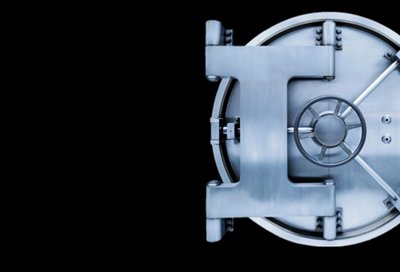 Fortify your data center with comprehensive protection
A comprehensive, cyber-resilient architecture with security embedded into every server helps to protect your data.
Protect server configuration and firmware from malicious changes with new Configuration Lock-down.
Use system erase of local storage to help insure data privacy when you repurpose or retire servers.
Automate updates that check file dependencies and proper update sequence, before deploying them independently from the OS/hypervisor.
Take control of your firmware consoles with embedded authentication that is designed to allow only properly signed updates to run.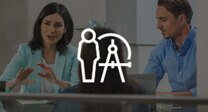 Consulting
Consulting services give expert guidance to help you grow, optimize and transform your IT environment at your own pace and budget. We employ a broad range of certified consultants and engineers, backed by program management teams, who can deliver deep technical expertise. We give you the confidence that your project will be done right and on time.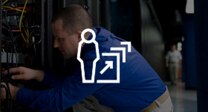 Support
Gain the freedom to focus on your business transformation with the support expertise and insights Dell is known for across the globe. Choose the right support based on the criticality of specific systems with available automated predictive analysis, collaborative third-party assistance and a Technology Service Manager.
Deployment
ProDeploy Enterprise Suite helps you get more out of technology starting on day one. Residency Service provides ongoing transition assistance to accelerate adoption. Trust our experts to lead deployments from basic hardware installations through planning, configuration and complex integrations to help you achieve business outcomes today and tomorrow.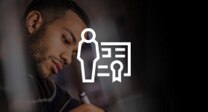 Education
Education Services offers an expansive suite of training services with multiple delivery methods, including instructor-led, self-paced online and virtual instructor-led training. With comprehensive and flexible training programs, we make it easy to ensure your staff has the skills they need to successfully manage and utilize your new technology to its full potential.


Processor
Two 2nd generation Intel® Xeon® Scalable processors: up to 24 cores per processor
Operating System
Canonical® Ubuntu® Server LTS
Red Hat® Enterprise Linux
SUSE® Linux Enterprise Server
Accelerators
4 NVIDIA GPUs: Tesla V100 or V100S including SXM2 with NVLink inter-connectivity
DIMM Speed
Up to 2933MT/s

Memory Type
RDIMM 8GB, 16GB, 32GB
LRDIMM 64GB, 128GB

Memory Module Slots
24 DIMMs

Maximum RAM
RDIMM 1.5TB
LRDIMM 1.5TB
Storage Controllers
Internal Boot
Boot Optimized Storage Subsystem (BOSS)
HW RAID 2 x M.2 SSDs 240GB or 480GB
Management
Embedded / At-the-Server
iDRAC9
iDRAC RESTful API with Redfish

Consoles
OpenManage Enterprise
OpenManage Power Center

Mobility
OpenManage Mobile

Tools
Dell RACADM CLI
Dell Repository Manager
Dell System Update
Dell Server Update Utility
Dell Update Catalogs
iDRAC Service Module
IPMI Tool
OpenManage Server Administrator
OpenManage Storage Services

OpenManage Integrations
BMC Truesight
Microsoft® System Center
RedHat® Ansible® Modules
VMware® vCenter

OpenManage Connections
IBM Tivoli® Netcool/OMNIbus
IBM Tivoli® Network Manager IP Edition
Micro Focus® Operations Manager I
Nagios® Core
Nagios® XI
Power Supplies
2000W Platinum
2400W Platinum
Hot-plug power supplies with full redundancy option
Ports
Network Options
1 x 10GbE Intel Quad Port (2+2) Base-T NDC
1 x Intel 10GbE Intel Quad Port SFP+ (2+2) NDC

Front Ports
1 x Health status LED
1 x Power button system ID/status LED

Rear Ports
1 x iDRAC ethernet port
2 x USB 3.0 ports
Slots
PCIe
2 x Intel 10GbE adapter
2 x Intel 25GbE adapter
1 x Intel omni-path single port host fabric adapter 100 series LP PCIe adapter
1 x Mellanox ConnectX-4 single port VPI QSFP28 1 x EDR LP PCIe adapter
1 x Mellanox ConnectX-4 dual port VPI QSFP28 EDR LP PCIe adapter
2 x NVMe/PCIE SSD AIC in rear slots, 1.6/3.2/6.4TB (supported)

Support for the following PCIE NW adaptors:
Mellanox ConnectX-4 Single Port VPI QSFP28 EDR LP PCIe Adapter
Mellanox ConnectX-4 Dual Port VPI QSFP28 EDR LP PCIe Adapter
Intel Omni-Path Single Port Host Fabric Adapter 100 Series LP PCIe Adapter 
Intel 2x 10GbE adapter
Intel 2x 25GbE adapter
Dimensions & Weight
Height
428.0mm (1.7")

Width
434.0mm (17.1")

Depth
9262.0mm (36.5")

Weight
24.0kg (52.9lbs.)
Recommended Support
Choose Dell ProSupport Plus for critical systems or Dell ProSupport for premium hardware and software support for your PowerEdge solution. Consulting and deployment offerings are also available. Contact your Dell representative today for more information. Availability and terms of Dell Services vary by region.