Modular, software-defined infrastructure
Tackle workload with capable compute, storage, and networking components. Designed to handle flexible ratio assignments for changing demands.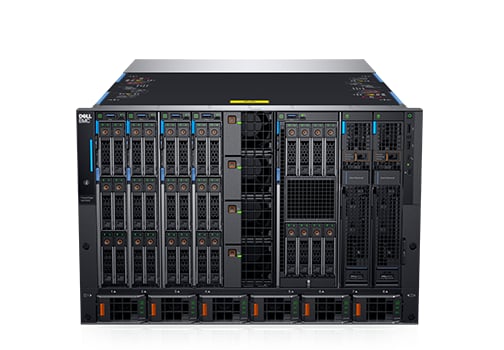 PowerEdge MX7000 Chassis
PowerEdge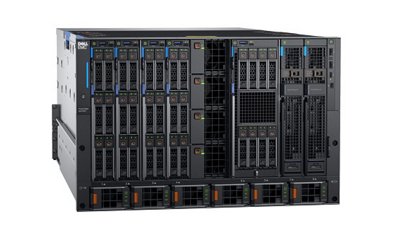 Liberate IT resources to achieve optimal utilization, productivity and efficiency
As dynamic and innovative as your business, PowerEdge MX kinetic infrastructure bridges traditional and software-defined data centers with unequal flexibility and agility. At the foundation, PowerEdge MX7000 chassis hosts disaggregated blocks of server and storage to create consumable resources on-demand. Shared power, cooling, networking, I/O and in-chassis management provides outstanding efficiencies.


7U modular enclosure with eight slots holds 2S single or four 4S double-width compute sleds and 12Gbs single-width storage sleds
25Gb Ethernet, 12Gb SAS and 32Gb Fibre Channel I/O options
Three I/O networking fabrics, two general purpose and one storage specific, each with redundant modules
Multi-chassis networking up to 10 chassis
Single management point for compute, storage and networking
High-speed technology connections, now and into the future, with no midplane upgrade
At least three server processor microarchitecture generation support assurance
Dynamically scale and respond with kinetic infrastructure
Designed with Dell EMC's kinetic infrastructure, PowerEdge MX creates shared pools of disaggregated compute and storage resources, connected by scalable fabric, from which workloads can draw resources needed to run most quickly and efficiently. Then when no longer needed the resources are returned into the pool. By essentially creating hardware on the fly the capacity can be managed at a data center level instead of a per server level.


Full-featured, no compromise compute sleds with Intel® Xeon® Scalable processors
Generous, scalable on-board SAS, SATA, and NVMe storage drives, plus substantial, granular SAS direct-attached storage using optional storage sleds
Scalable fabric architecture with a grow-as-you-need fabric expansion capability for up to 10 chassis in fabric.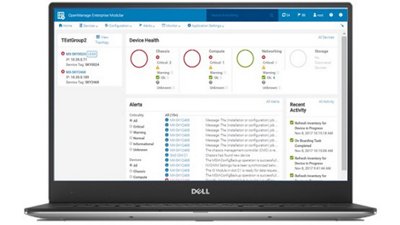 Increase effectiveness and accelerate operations with unified automation
Embedded Dell EMC OpenManage Enterprise – Modular Edition delivers the key abilities of OpenMange Enterprise systems management within the PowerEdge MX chassis. A unified simple interface manages compute, storage and fabric, reducing costs and the learning curve and consolidates multiple tools. Redundant management modules ensure highest availability.


Automatic expansion from one to multiple chassis; scale management to thousands of PowerEdge MX and rack servers with OpenManage Enterprise
Flexible, at-the-box management front control panel options include Quick Sync 2 (wireless), touchscreen LCD and traditional crash cart
Comprehensive RESTful API helps automate multiple tasks and integrates to third-party tools
Seamlessly integrates with integrated Dell Remote Access Controller 9 (iDRAC9) and Lifecycle Controller (LC)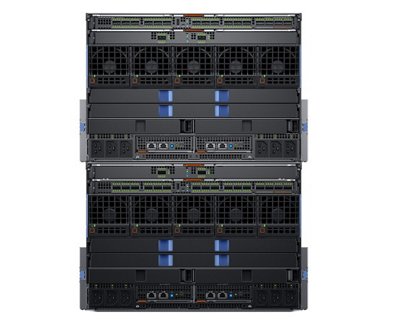 Protect infrastructure and investment with responsive design
Reduce the risk of infrastructure investment and help make new innovations more easily available with PowerEdge MX7000 future-forward architecture. Designed to maximize longevity and minimize disruptive technology changes support across both generational and architectural transitions is provided.


Multi-generational assurance with support for at least three server processor microarchitecture generations
Nearly zero throughput limitations, providing high-speed technology connections, and well into the future, with no midplane upgrade
Industry-leading thermal architecture and mechanical design and control algorithms support dense configurations and future compatibility
Performance and capacity options to suit a wide range of demanding workloads
No-compromise compute, rich set of storage options and high-speed networking ready for expansion.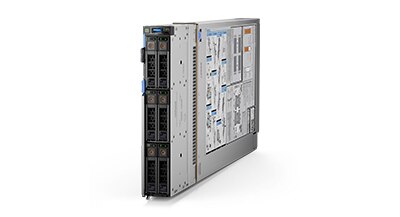 PowerEdge MX750c compute sled
Up to two 40-core third-generation Intel® Xeon® Scalable processors
32 DDR4 DIMM slots, supports RDIMM/LRDIMM, up to 3200MT/s speeds
Supports up to 16 Intel Persistent Memory 200 series (BPS) slots with a maximum total capacity of 7.68 TB per sled
High-performing storage options include up to six 2.5" SAS/SATA (HDD/SDD) or Express Flash NVMe PCIe SSD drives
Choice of optional M.2 Boot Optimized Storage Solution (BOSS) or Internal Dual microSD Module (IDSDM)
Up to eight independent hot-swappable single-width MX750c sleds can be installed in the MX7000 chassis
Ideal for emerging workloads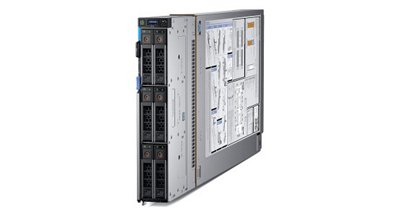 PowerEdge MX740c compute sled
Up to two 28-core second-generation Intel® Xeon® Scalable processors
24 DDR4 DIMM slots, supports RDIMM/LRDIMM, up to 2933MT/s speeds
Supports up to 12 slots for Intel® Optane™ DC persistent memory DCPMM (6.1TB) with a maximum total capacity of 7.68TB per server
High-performance storage options include up to six 2.5" SAS/SATA (HDD/SDD) or NVMe PCIe SSD drives plus optional M.2 boot
Optional dual SD cards for fail safe virtualization
Up to eight single-width MX740c sleds can be installed in the MX7000 chassis
Ideal for virtualization as foundation for collaborative workloads and software-defined workloads
PowerEdge MX840c compute sled
Up to four 28-core second-generation Intel® Xeon® Scalable processors
48 DDR4 DIMM slots, supports RDIMM/LRDIMM, up to 2933MT/s speeds
Supports up to 24 DIMM slots for Intel® Optane™ DC persistent memory DCPMM (12.2TB) with a maximum total capacity of 15.36TB per server
High-performing storage options include up to eight 2.5" SAS/SATA (HDD/SDD) or NVMe PCIe SSD drives plus optional M.2 boot
Optional dual SD cards for fail safe virtualization
Up to four double-width MX840c sleds can be installed in the MX7000 chassis
Excels at running database-driven mission critical applications, big data analytics, and performance workloads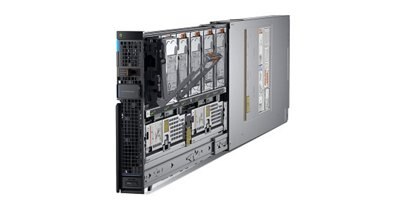 PowerEdge MX5016s storage sled
12Gbps direct-attached SAS storage, hot-pluggable drives and hot serviceable expanders
Up to 16 2.5" SAS (HDD/SDD), in side-loading, front- removable drive bay drawer
Granular drive-level assignment across one or more PowerEdge MX compute sleds
Scale-out to seven single-width MX5016s sleds with a 112-drive count per MX7000 chassis
Well suited for software-defined storage, databases and dense virtualization workloads

PowerEdge MX IO Modules
PowerEdge MX9116n optimum performance 25G fabric switching engine provides high scalability at a low total-cost
PowerEdge MX5108n high-performance, low-latency 25G Ethernet switch for single chassis deployments
PowerEdge MX7116n low latency 25G fabric expander module for efficient scaling fabric bandwidth across a multi-chassis environment
PowerEdge MXG610s high-performance, non-blocking 32G Fibre Channel switch for demanding all-flash storage environments
Dell Technologies offers complete end-to-end services
Optimizing the IT lifecycle is vital. We have expert services
*
 for all lifecycle phases that save you time and resources, reduce effort, and improve your IT experience.
ProSupport Enterprise Suite
Gain the freedom to focus on your business transformation with the support expertise and insights Dell Technologies is known for across the globe. Choose the right support based on the criticality of specific systems with available automated predictive analysis, collaborative third-party assistance and service account management.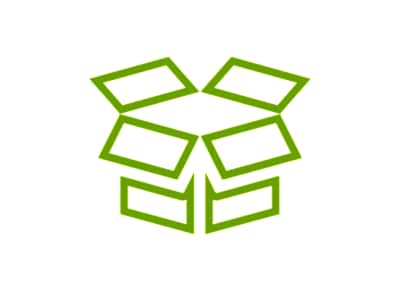 ProDeploy
ProDeploy Enterprise Suite helps you get more out of technology starting on day one. Trust our experts to lead deployments from basic hardware installations through planning, configuration and complex integrations. Our complete suite of deployment services and professional certifications helps you achieve business outcomes today and tomorrow.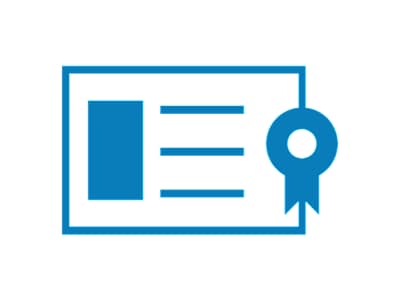 Training & Certification
Education Services offers an expansive suite of training services with multiple delivery methods, including instructor-led, self-paced online and virtual instructor-led training. With comprehensive and flexible training programs, we make it easy to ensure your staff has the skills they need to successfully manage and utilize your new technology to its full potential.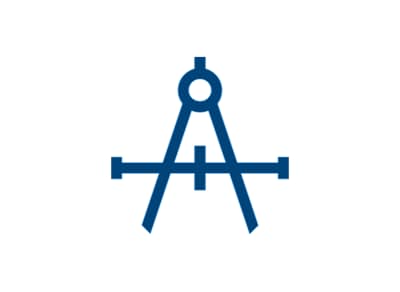 Consulting
Consulting services give expert guidance to help you grow, optimize and transform your IT environment at your own pace and budget. We employ a broad range of certified consultants and engineers, backed by program management teams, who can deliver deep technical expertise. We give you the confidence that your project will be done right and on time.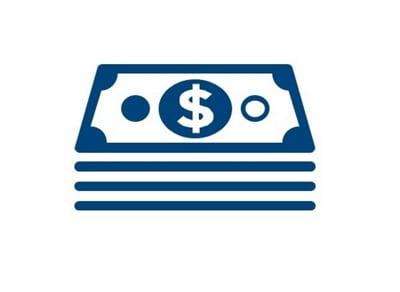 Financing and leasing
Acquiring the latest IT solutions shouldn't be as complicated as running your business. With Dell Financial Services you can finance and purchase in the same place*. It's quick, it's easy and most important, it lets you keep the "flow" in your cash flow.
Security
TPM 1.2/2.0 (optional)
Cryptographically signed firmware
Silicon Root of Trust
Secure Boot
System Lockdown
System Erase
Power Supplies
Up to 6 x 3000W; PSU and grid redundancy support
Chassis
Form Factor:
7U modular enclosure with 8 full width slots for combination of compute and storage sleds

GPU Core Expansion Module:
The optional Amulet Hotkey CoreModule delivers 16x NVIDIA T4 GPUs in a fully populated MX7000 Modular Chassis. See the Amulet Hotkey website for more information on the module.
Dimensions & Weight
307.4mm width (x)
482mm height (y)
811.6mm depth (z)

105lbs empty chassis weight
400lbs maximum weight
Recommended Support
Dell ProSupport Plus for critical systems or Dell ProSupport for premium hardware and software support for your PowerEdge solution; consulting and deployment offerings are also available. Contact your Dell representative today for more information.