Reinventing Desktop and Application Virtualization
Transform VDI with unprecedented simplicity, security, speed and scale — all at lower costs.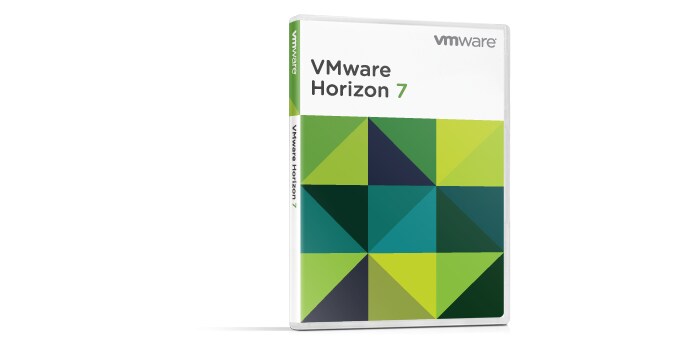 VMware Horizon 7
VMWare
Deliver virtual or hosted desktops and applications through a single platform
Clear business value
VMware Horizon® 7 provides IT with a new streamlined approach to deliver, protect, and manage Windows and Linux desktops and applications. It also helps contain costs and ensure that end users can work anytime, anywhere, on any device.

One call for service and support
With Dell ProSupport for Software for VMware Horizon 7 and other VMware products, you have a single source of contact for 24x7 technical support.

Which edition is right for your data center?
Selecting the perfect edition of VMware Horizon® 7 is simpler than ever — and now includes 24x7 ProSupport for Software.

Find out the right Horizon 7 edition using the selector tool:
http://www.vmware.com/eucproductselector/
Legend: I – Included Features, N – Not Available

<>
<>
Feature

Sub-Component/Product

Standard

Advanced

Enterprise

License Entitlement

Concurrent User (CCU)

I

I

I

Named User

N

I

I

Desktop and Applications

Windows virtual desktops and session based desktops

VMware Horizon

I

I

I

Linux Desktops

VMware Horizon for Linux

N

N

I

Unified workspace - XA, RDSH, SaaS, ThinApp

VMware Identity Manager Std

N

I

I

Hosted Applications (RDSH)

RDS Hosted Apps

N

I

I

Packaged Applications

VMware ThinApp

I

I

I

Blast Performance (3D, UC, MMR, etc)

VMware Horizon

I

I

I

Application and Desktop Access with single sign on

VMware Identity Manager Std

N

I

I

WORKSPACE ENVIRONMENT
MANAGEMENT

Image Management

Image management for physical desktop

VMware Mirage & VMware ThinApp

N

I

I

Desktop and Application Management

Real time application delivery

VMware App Volumes

N

N

I

Just in time delivery with Instant Clone Technology

VMware Horizon

N

N

I

User Environment Management

User, profile and ploicy manageemnt

VMware User Environment Manager

N

N

I

Cloud Analytics and Operations
Management

Operations Dashboard - Health Monitoring & Performance Analysis

VMware vRealize Operations for Horizon

N

N

I

Capacity Management - Planning & Optimization

VMware vRealize Operations for Horizon

N

N

I

Infrastructure

Storage

Virtual Storage

VMware  vSAN Advanced for Desktop with All-flash

N

I

I

Desktop Infrastructure

Cloud Infrastructure

VMware vSphere Desktop & VMware vCenter Desktop

I

I

I
Regulatory
Product Safety, EMC and Environmental Datasheets 
Dell Regulatory Compliance Home Page 
Dell and the Environment
Key features of VMware Horizon
VMware Horizon® 7 features allow you to extend the power of desktop and application virtualization to support workplace mobility while driving greater levels of operational efficiency at lower costs.
Desktops and applications delivered through a single platform

Deliver virtual or published desktops and applications through a single platform to streamline management. Easily entitle end users and quickly bring Windows or Linux desktops and applications to them across devices and locations.
Just-in-time delivery with Instant Clone Technology
Instant Clone Technology coupled with App Volumes dramatically reduces infrastructure requirements while enhancing security. Now you can deliver brand new personalized desktop and application services instantly to end users every time they log in.
Smart policies with streamlined access

Improve end user satisfaction by simplifying authentication across all desktop and application services while improving security with smarter, contextual, role-based policies that tie to the user, device or location.
Transformational user experience with Blast Extreme

Built for the mobile cloud, the new Blast Extreme protocol ensures end users can enjoy a better desktop experience across any network or location and on more devices than ever before.
Applications with modernized lifecycle management

Easily support end users with access to virtual desktops and published applications — including RDS hosted applications and Citrix XenApp. Transform application management from a slow, cumbersome process into a highly scalable, nimble delivery mechanism that provides faster application delivery and management.
Dell Technologies offers complete end-to-end services
Optimizing the IT lifecycle is vital. We have expert services
*
 for all lifecycle phases that save you time and resources, reduce effort, and improve your IT experience.
ProSupport Enterprise Suite
Gain the freedom to focus on your business transformation with the support expertise and insights Dell Technologies is known for across the globe. Choose the right support based on the criticality of specific systems with available automated predictive analysis, collaborative third-party assistance and service account management.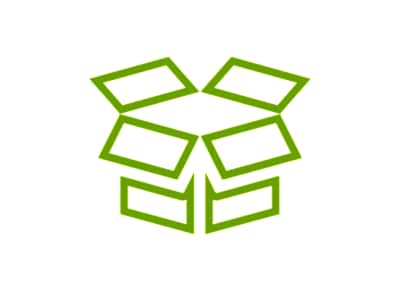 ProDeploy
ProDeploy Enterprise Suite helps you get more out of technology starting on day one. Trust our experts to lead deployments from basic hardware installations through planning, configuration and complex integrations. Our complete suite of deployment services and professional certifications helps you achieve business outcomes today and tomorrow.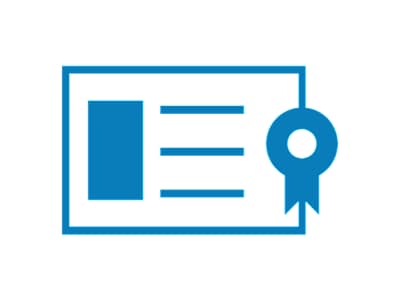 Training & Certification
Education Services offers an expansive suite of training services with multiple delivery methods, including instructor-led, self-paced online and virtual instructor-led training. With comprehensive and flexible training programs, we make it easy to ensure your staff has the skills they need to successfully manage and utilize your new technology to its full potential.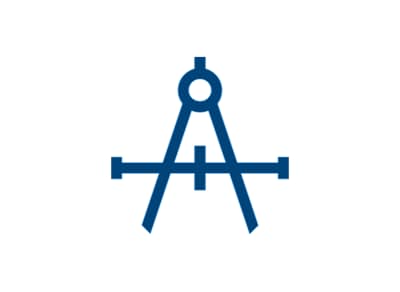 Consulting
Consulting services give expert guidance to help you grow, optimize and transform your IT environment at your own pace and budget. We employ a broad range of certified consultants and engineers, backed by program management teams, who can deliver deep technical expertise. We give you the confidence that your project will be done right and on time.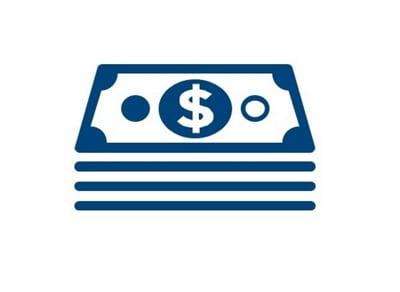 Financing and leasing
Acquiring the latest IT solutions shouldn't be as complicated as running your business. With Dell Financial Services you can finance and purchase in the same place*. It's quick, it's easy and most important, it lets you keep the "flow" in your cash flow.