Buckle up.
The Alienware Steam Machine opens up a new way to play, with the endless possibilities of SteamOS. It's designed for your living room and built for fun. Ready? Let's game.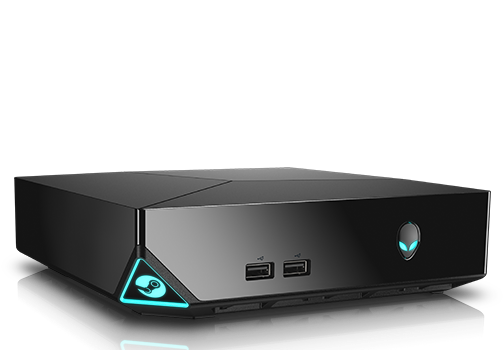 Processor
Intel® Core™ i7-4785T Quad-Core processor (8M Cache, up to 3.0 GHz)
Intel® Core™ i5-4590T Quad-Core processor (6M Cache, up to 3.0GHz)
Intel® Core™ i3-4170T Dual-Core processor (3M Cache, 3.2GHz)
Operating Systems
Video Card
Custom-built NVIDIA® GeForce® GTX GPU 2GB GDDR5
8GB Dual Channel DDR3L 1600MHz
4GB DDR3L 1600MHz
Hard Drive
1TB SATA 6Gb/s 7200 RPM
500GB SATA 6Gb/s 7200 RPM
Ports
External Chassis Connections
2 USB 2.0 (Front)
2 USB 3.0 (Back)
1 RJ45 GbE
1 HDMI-Out 1.4a
1 HDMI-In

Internal Chassis Connections
1 USB 2.0 – Tool-less access via bottom door
Optical Drive
No ODD, Dell External DVD +/- RW ODD accessory offered (not included)
Slots
Dimensions & Weight
Height: 2.17" (55mm)
Width: 7.87" (200mm)
Depth: 7.87" (200mm)
Starting at Weight: 4lbs (1.81kg)*
Chassis
AlienFX Lighting Zones
2 Zones (Triangle and Alienhead)

Dimensions & Weight
Height: 2.17" (55mm) 
Depth: 7.87" (200mm)
Width: 7.87" (200mm)
Starting at Weight: 4lbs (1.81 kg)*

Power
130W - AC Adapter
Regulatory
&nbsp
This is gonna be fun.
Alienware and Valve combined forces to custom-build a machine designed around perfecting the experience of SteamOS. The Alienware Steam Machine combines PC flexibility with console simplicity, that delivers everything you love about Steam into a whole new environment. The small footprint and whisper-quiet operation assimilates into your living room for a social experience that doesn't sacrifice performance. Take total control of your game with the Steam Controller, offering impressive, completely customizable functionality to explore everything Steam has to offer on your big screen TV. Let's game.

A new way to game.
PC power, console handling: Get the living room experience with better frame rates at higher resolution than other consoles with the upgradeability options of a PC, including 4th generation Intel® Core ™ I processors, up to 8GB of DDR3 memory and options for 1TB hybrid drives.

Small. Mighty. Stealthy.: Measuring only 200mm x 200mm x 55mm (7.87" x 7.87" x 2.17"), the Alienware Steam Machine packs serious power into a minimal console footprint and whisper-quiet operation, blending covertly into your living room.

Seeing is believing: Outfitted with a 2GB NVIDIA® GTX GPU based on the new 'Maxwell' architecture, the Alienware Steam Machine performs similarly to the NVIDIA® GeForce® GTX 860M, and has plenty of power to propel your gaming experience to new heights.

The power of Alienware, the freedom of Steam.
Powered by Steam:
Valve brings the benefits of Steam — over 100 million users to play with, thousands of games across multiple platforms, user modifications and more — to the living room via Steam Big Picture on the Alienware Steam Machine. Better yet, you can kick back on your sofa with just your controller – no keyboard and mouse required.
Go ahead, get social:
Simple set up and support for up to four controllers gets you to gaming faster, easier, and with more friends.

Control. Customize. Conquer.
Power in your hands:
The Steam Controller puts impressive functionality in your hands without the keyboard. Featuring dual trackpads, HD haptic feedback, dual-stage triggers, back grip buttons and fully customizable control schemes, you're free to find your favorite mappings in the Steam community or create and share your own.
Watch Video

Fully loaded and ready to game.
Content is king: Alienware's promise to gamers is unmatched content right out of the box. Every Alienware Steam Machine includes free games as well as exclusive downloadable content for Alienware customers.

Alienware Steam Machine will come bundled with free bonus content including the complete versions of PAYDAY 2 2015 GOTY Edition (coming to SteamOS in early 2016), Screencheat and Robot Roller-Derby Disco Dodgeball.

Alienware Steam Machine will also include free to play titles Brawlhalla and WARTHUNDER with special in-game items; an Alienware branded skin and 200 Mammoth Coins in Brawlhalla and M18 Black Cat Tank and XP-38G Lighting plane in Warthunder, as well as an Alienware exclusive demo of Coffin Dodgers and other cool in-game items.
More games, more possibilities.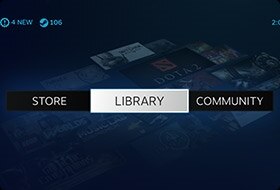 Your central hub
Merge everything you love about PC gaming with the sociability of your living room. Log into any Steam account and access your gaming library, so you can have fun with your Steam friends whether they're sitting right next to you or gaming from afar.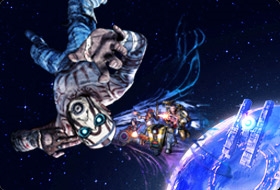 An arsenal of games
You can play thousands of native SteamOS titles directly on the Alienware Steam Machine, or stream any Steam game or content over your local network — including your favorite AAA, co-op and indie games, all without the online-play subscription fees and down-resolutioned textures.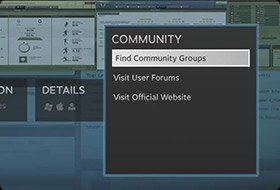 Family sharing
Family sharing remembers familiar users on your console, and lets you create kids' accounts that feature custom parental settings.

Ports and slots
1. USB 2.0 | 2. Power adapter port | 3. HDMI In & Out | 4. Optical audio out | 5. RJ45 port | 6. USB 3.0

Dimensions and weight
Height: 2.17" (55mm) | Depth: 7.87" (200mm) | Width: 7.87" (200mm) | Starting at Weight: 4lbs (1.81 kg)
&nbsp
Essential accessories for your Alienware Steam Machine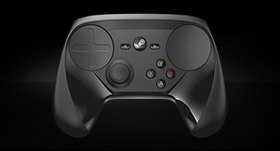 Steam Controller
Experience a new level of precise control for your favorite games, fully customized to your preferences.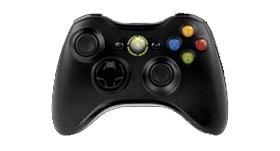 Xbox 360 Wireless Controller
Instantly join the fun without being tied down.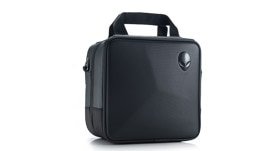 Alienware Alpha Carrying Case
Protect your gear on-the-go and in style with the new Alienware Alpha Carrying Case.
Look for these additional services at checkout:
Accidental Damage Service
*
Let us repair or replace your system in the event of an accident. Accidental Damage service covers surges and screen breaks, liquid spills, accidental drops and falls.
&nbsp

Product Support
From drivers and manuals to diagnostic tools and replacement parts, Dell Product Support has you covered.
Get Started
&nbsp