Keep your eye on the power supply
Monitor your data center's rack-level power distribution on-site or remotely with the Dell™ Metered PDU.
Sorry, this item is not available anymore for purchase online. Please see our recommended replacement product.
Dell Metered Rack Power Distribution Unit (PDU)
Dell

More than just power in and power out
The Dell Metered PDU is a standalone power-distribution device that provides real-time remote monitoring of connected loads and features user-defined alarms to warn of potential circuit overloads.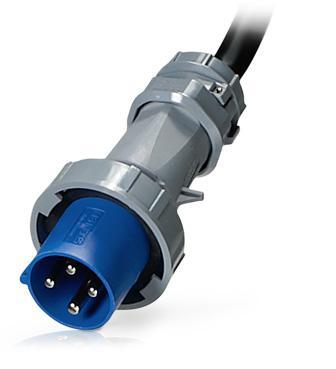 Real-time visibility
Gain real-time equipment connectivity and load-balancing guidance through the local metering display with user-defined LED or LCD alarm warning indicator.

Advanced LCD option
In addition to the standard overload warning LED, opt for a backlit, two-color LCD that displays advanced power calculations by phase and PDU.

Industry standard sockets
Employ the C(13) and C(19) sockets as a robust and streamlined solution for medium- and high-density IT environments.

Simple and flexible design
Vertical PDUs can be installed without tools, utilizing button mounting in the rear trays of Dell racks. The PDU can also be rotated 90 degrees to help with cable management.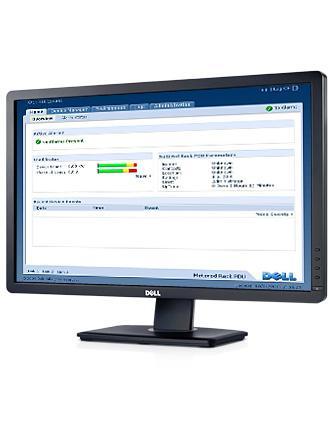 Take Control
Gain control of your power usage through comprehensive and flexible monitoring capabilities:


Continuously measure and record power consumption so that you can manage power more effectively and prevent tripped circuits.
Using secure Web, SNMP or Telnet interfaces, remote administrators can monitor power consumption, pinpoint potential trouble spots and track environmental conditions. 
Dell Metered PDUs integrate with KVM systems and the Dell Management Console for an organized view of your power usage.
Logs of power utilization trends enable more informed planning decisions.
Choose single- or three-phase models of the Dell Metered PDU to support power requirements from 1kW to 22kW.
Power your data center with confidence
Keep an eye on the equipment-rack environment with options that include the convenient temperature and humidity sensor port and built-in dry contact inputs.

Built and backed by Dell
The Dell Metered PDU is engineered by Dell and backed by a 3-year Limited Hardware Warranty
*
. It is your top choice for Dell-equipped data centers.

Robust security
Protect yourself with security protocols such as SSL, SSH, Telnet, SNMP, FTP, SMTP, Radius and an HTTP or HTTPS web-interface GUI, as well as two levels of user-access accounts.

Precise configurations
Make sure your purchase is ideal for your needs by visiting
www.dellpdu.com
for in-depth system-configuration guidance.

Email updates
Receive reports on power and environmental parameters, and get automated alerts when thresholds have been exceeded.