Adds NAS capability to bring scale-out unified storage to the EqualLogic ecosystem
Grow block and file capacity non-disruptively with EqualLogic™ FS7500, the only scale-out unified storage solution optimized for midsize and smaller deployments.
Sorry, this item is not available anymore for purchase online. Please see our recommended replacement product.
EqualLogic FS7500 Scale-out Unified Storage
EqualLogic
Environmental Operating Conditions
Temperature

Operating:
10° to 35°C (50° to 95°F) with a maximum temperature gradation of 10°C per hour Note: For altitudes above 2950 feet, the maximum operating temperature is de-rated 1°F/550 f
Storage:
-40° to 65°C (-40° to 149°F) with a maximum temperature gradation of 20°C per hour



 

Relative humidity
Operating:
20% to 80% (non-condensing) with a maximum humidity gradation of 10% per hour
Storage:
-40° to 65°C (-40° to 149°F) with a maximum temperature gradation of 20°C per hour

Maximum vibration
Operating:
0.26 Grms at 5 – 350 Hz for 5 minutes in operational orientations
Storage:
1.54 Grms at 10 – 250 Hz for 10 minutes in all orientations

 
Power
Wattage
502 W (Energy Smart)

Voltage
90 – 264 VAC, auto-ranging, 47 – 63 Hz

Heat dissipation
1712.9 BTU/hr maximum (Energy Smart)

Maximum inrush current
Under typical line conditions and over the entire system ambient operating range, the inrush current may reach 55 A per power supply for 10 ms or less


Management
EqualLogic Manager graphical user interface, CLI interface.
Chassis
Physical (per controller)

Height
4.26 cm (1.68 in)

Width
48.24 cm (18.99 in) (includes rack latches)

Depth
72.3 cm (30.39 in) (includes bezel and power supply handles)

Maximum weight
17.69 kg (39 lbs.)



Backup Power Supply (Low voltage and High Voltage models)

Physical

Height
4.2 cm (1.6 in)

Width
43.4 cm (17.1 in.)

Depth
72.3 cm (28.5 in)

Maximum weight
30 kg (66 lbs.)
Notification Methods
Protocol support

CIFS (SMB 1), NFSv3, NDMP, SNMP, NTP, iSCSI, Active Directory, LDAP, NIS (Network Information Service)
Technical Highlights
Front-end NAS connectivity
Four 1 Gb IP ports per controller for front-end CIFS/NFS connectivity

Backend storage array connectivity
Four 1 Gb IP ports per controller for back-end iSCSI connectivity

Snapshot capability
Redirect-on-write snapshots

Max system size
509 TB

Max file size
4 TB

Max files
~64 billion

Number of directories
~34 billion

Max NAS file systems
256 per 2-controller FS7500 system, 512 per 4-controller FS7500 solution

Max snapshots per NAS file system
512

Max snapshots
10,000 per 2-controller system or 4-controller solution

Memory size (per 2-controller FS7500 system)
48 GB

File name length
255 bytes

Max NFS mounts
1024 per 2-controller FS7500 system, 2048 per 4-controller FS7500 solution

Max CIFS shares
1024 per 2-controller FS7500 system, 2048 per 4-controller FS7500 solution

Max Quota rules per FS7500 system (user quotas)
100,000

Max quota rules per volume
512

Max directory depth
512
Product Configurations
Storage arrays supported
Dell EqualLogic PS series (PS6100, PS6010/6510, PS6000, PS5000, PS4100, PS4000)

Expansion capability
Each 2-controller FS7500 system can support up to 8 EqualLogic PS series arrays with the ability to add another FS7500 system into the same namespace to improve file performance.

Storage controllers
Dual controllers operate in an active-active environment mirroring the system's memory. Each controller contains 24 GB of memory protected by the EqualLogic FS7500 backup power supply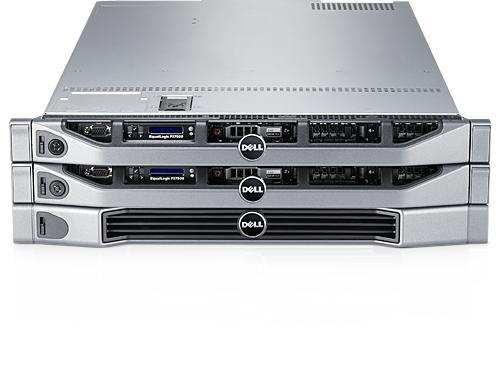 Feel like an enterprise
Empower your SAN with the EqualLogic™ FS7500 and Dell™ Fluid File System, the only scale-out unified storage architecture optimized for midsize and smaller EqualLogic storage deployments.
The scale-out, unified difference
Expand block and file capacity and performance without interruption. Adding FS7500 controllers and EqualLogic™ arrays to your storage system can increase capacity and helps enhance computer performance as well. The EqualLogic FS7500 enables you to:


Manage block and file storage using a single interface.
Seamlessly expand Common Internet File Systems (CIFS) and Network File Systems (NFS) with the high-performance Dell™ Fluid File System.
Leverage existing hardware and help eliminate forklift upgrades.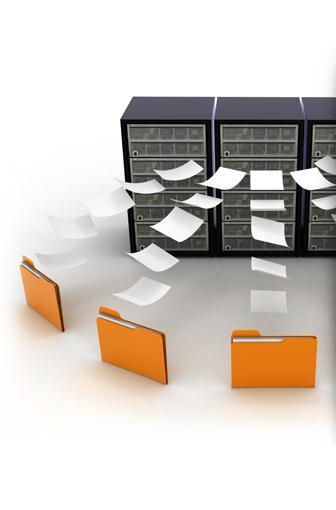 No 16-100TB file share size limitations — a single file share can be scaled to the full capacity of the backend storage system (up to 509TB usable storage capacity).
Dual active/active controller architecture provides high-availability and outstanding performance.
Works with new and existing EqualLogic™ PS arrays.
Supports iSCSI, CIFS and NFS protocols.
Features quotas, user-restorable snapshots, seamless integration with Active Directory, NIS and LDAP, and Network Data Management Protocol (NDMP) backup support.
Dell Fluid File System
Supports both scale-out performance and scale-up capacity expansion.
Incorporates advance caching, load balancing and multithreading for fast I/O processing.
Presents a storage pool as a single file system with a single virtual IP address to the storage client(s).
Provides a single global namespace for flexible accessibility.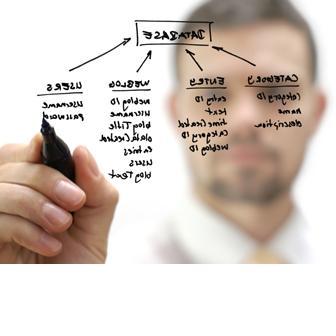 New opportunity for small and midsize businesses
See what the FS7500 can offer you as a flexible and practical alternative to Windows® file servers. The wizard-based installation tool automates the initial setup and configuration process, helping reduce the time required to provision the NAS system and to create and manage multiple volumes and shares. 
         
The EqualLogic FS7500 scale-out unified storage solution is designed with comprehensive features and functionality that are intuitive and easy to use. In addition, software licensing and future firmware enhancements are included in the base price to help alleviate any concerns about add-on licensing and maintenance costs.

Dell Services
Dell believes that a well-planned and maintained storage infrastructure can support growing data requirements without the corresponding increase in cost and complexity. Intelligent data management allows organizations to optimize the value of their storage investment with a better use of resources. Dell Data Management Services can help customers design, implement, manage and maintain storage infrastructures that satisfy data availability, retention and recovery requirements.

Dell™ ProSupport™ —True enterprise-class support for complex environment with complex. More than 80 percent of IT budgets go to infrastructure maintenance costs, leaving little room for innovation. With the right support solution from Dell, you can focus on your core business.




  ProSupport Enterprise Suite

ProSupport
Dell ProSupport Plus

Designed for customers who want premium hardware and software support.

Includes: 

    • Single point of contact with access to highly trained experts 
    • Available 24x7x365 
    • 3rd party collaborative assistance 
    • Support in 165+ countries and 55 languages


Designed for critical systems in a customer's environment.

Includes:

    • Dedicated Technical Account Manager 
    • Direct access to elite ProSupport Plus engineers 
    • Remote monitoring and automated support with SupportAssist 
    • Monthly reporting and performance recommendations

 
 
Dell Enterprise Deployment

Dell Enterprise Deployment Services
ProDeploy Enterprise Suite* offers a full range of deployment services and professional certifications to help you get more out of your technology starting on day one. Choose ProDeploy Plus for the most complete deployment offer available in the market, ProDeploy for expert configuration and installations, or Basic Deployment for worry-free hardware installations.

Dell Education Services
Decrease downtime, improve utilization and ensure business continuity with storage training from Dell Education Services. Choose from courses designed to introduce Dell EqualLogic storage and prepare you for more advanced topics to courses that dive into the advanced features included in the storage solution and how to apply best practices.

More information can be found here.