PowerEdge MX840C - Full Configuration
Server modulare scalabile ad alte prestazioni
Risorse di elaborazione flessibile per carichi di lavoro di prestazioni e applicazioni basate su database mission critical in uno sled double-width a 4 socket.
PowerEdge MX840C - Full Configuration
Configurazione dello chassis
Processor Thermal Configuration
Memory DIMM Type and Speed
Memory Configuration Type
Boot Optimized Storage Cards
Additional Virtual Machines for Windows Server OS
Virtualization software and Support
RAID/Internal Storage Controllers
Hard Drives (PCIe SSD/Flex Bay)
I/O Card for Fabrics A or B
Embedded Systems Management
Power Management BIOS Settings
AutoRAID Configuration - Standard
Advanced System Configurations
iDRAC Systems Management Options
Engineering/Informational(Multi Select)
Dell Services:14G/15G Services Promotion
Keep Your Hard Drive for Enterprise Services
Keep Your Component for Enterprise Services
Diagnosis On-Site Service - OSD
Dell Services: Deployment Services
Data Sanitization or Destruction for Ent Service
Anche incluso in questo sistema
Le opzioni e le selezioni predefinite seguenti sono incluse con l'ordine.
Enterprise Order - EMEA
PowerEdge MX840C - Full Configuration
I prezzi per supporto e servizi dipendono dalle selezioni effettuate per hardware e sistema operativo
Spedizione dalla fabbrica entro 7 - 9 giorni lavorativi
Codice ordine emea_mx840c_vi_vp
Caratteristiche

Getta le basi per il data center moderno
Progettato per l'ecosistema dell'infrastruttura cinetica Dell EMC PowerEdge MX, il server PowerEdge MX840c, con elaborazione ad alta densità, una capacità di memoria estremamente elevata e un sottosistema di storage altamente espandibile, offre la flessibilità e l'agilità necessarie negli esigenti ambienti con risorse condivise di oggigiorno.
Fino a quattro sled double-width per chassis PowerEdge MX7000.
Due o quattro processori Intel® Xeon® scalabili di seconda generazione con massimo 28 core per sled, fino a 448 core per chassis.
Fino a 48 slot DIMM DDR4, 6 TB di memoria massima e velocità fino a 2.933 MT/s; fino a 192 DIMM per chassis per un massimo di 24,5 TB di memoria.
Supporta fino a 24 slot DIMM per memoria persistente Intel® Optane™ DCPMM (12,2 TB) con una capacità totale massima di 15,36 TB per server.
Fino a otto alloggiamenti per unità da 2,5" per SAS/SATA (HDD/SDD) e supporto per unità SSD PCIe NVMe, più supporto di avvio M.2 opzionale.

Configurazione dinamica per efficienza e prestazioni ottimali dei carichi di lavoro
L'architettura PowerEdge MX separa e riassegna le risorse in maniera granulare, ottimizzando l'utilizzo, riducendo al minimo l'overprovisioning e l'infrastruttura isolata. L'elaborazione PowerEdge MX840c completamente configurabile e senza compromessi riduce al minimo la scalabilità per migliorare le prestazioni e l'ottimizzazione dei carichi di lavoro.
Espandi le risorse di elaborazione con i processori scalabili Intel® Xeon® di seconda generazione e personalizza le prestazioni in base ai requisiti specifici dei tuoi carichi di lavoro.
Flessibili configurazioni della memoria con capacità da 8 GB a 6 TB; RDIMM e LRDIMM per il caricamento ridotto della memoria e una maggiore densità.
Grande spazio di archiviazione integrato ad alte prestazioni con doppie unità HDD per sled di elaborazione*.

Automatizza in modo intelligente per accelerare l'installazione e il provisioning
Installa ed esegui il provisioning dei server PowerEdge MX più velocemente e automatizza le attività quotidiane con la gestione del ciclo di vita senza agente. Unifica e semplifica la gestione di elaborazione, storage e fabric con Dell EMC OpenManage Enterprise – Modular Edition nello chassis MX7000.
Prestazioni fino a quattro volte superiori con l'integrazione di Dell Remote Access Controller 9 (iDRAC9) per una gestione semplificata del ciclo di vita, dall'installazione al ritiro*.
16 passaggi in meno e un risparmio del 30% sul tempo necessario per eseguire l'installazione di base dei server su dispositivi mobili Android o Apple con Quick Sync 2*.
Gestione completa del ciclo di vita di oltre 5.000 nodi all'interno di 611 chassis in tutto il mondo contemporaneamente su un'unica console OpenManage Enterprise*.

Integra l'innovazione per ottimizzare la durata e ridurre al minimo le interruzioni
Il design reattivo e orientato al futuro dell'infrastruttura di server PowerEdge MX riduce le incertezze derivanti dal pianificare le future esigenze dei carichi di lavoro e del data center. Architettura termica leader del settore, esclusivo design senza mid-plane, design meccanico e algoritmi di controllo all'avanguardia per configurazioni ad alta densità che consentono di integrare facilmente le tecnologie emergenti nell'infrastruttura esistente.
Garanzia di supporto per almeno tre generazioni di microarchitetture del processore per server.
Raffreddamento più efficace e aggiornamenti del fabric senza interruzioni, grazie al design senza mid-plane - direct compute alle connessioni I/O.
Semplice espansione della capacità dello storage con PowerEdge MX5016s che può contenere fino a 16 unità SAS da 2,5" inseribili a caldo che è possibile assegnare in maniera dettagliata ai server.
Dell EMC offre servizi completi
Ottimizzare il ciclo di vita dell'IT è di fondamentale importanza. Dell EMC offre servizi approfonditi
*
per tutte le fasi del ciclo di vita, permettendoti di risparmiare tempo, risorse e sforzi e di migliorare l'esperienza di IT.

ProSupport Enterprise Suite
Ottieni la libertà di concentrarti sulla trasformazione dell'attività grazie al supporto esperto e alle competenze per cui Dell EMC è conosciuta in tutto il mondo. Scegli il livello di supporto più adatto a te in base alla rilevanza dei sistemi specifici. Hai a disposizione analisi predittiva automatizzata, assistenza collaborativa di terze parti e gestione degli account di servizio.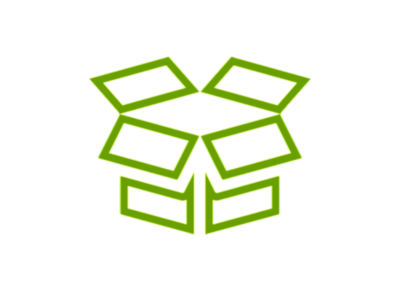 ProDeploy
ProDeploy Enterprise Suite ti aiuta a sfruttare al massimo la tecnologia fin dal primo giorno di utilizzo. Esperti Dell EMC di fiducia si occupano delle installazioni a partire dall'hardware di base fino alla pianificazione, la configurazione e le integrazioni complesse. La nostra suite completa di servizi di installazione e certificazioni professionali ti aiuta a raggiungere i risultati aziendali presenti e futuri.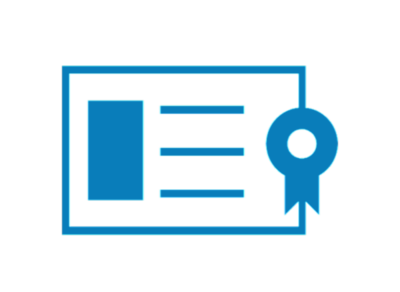 Formazione e certificazione
Education Services offre un'ampia suite di servizi di formazione con tutta una serie di metodologie tra cui scegliere: formazione con istruttore di persona, formazione online autonoma e formazione con istruttore virtuale. Grazie a programmi di formazione completi e flessibili, potrai assicurare al tuo staff tutte le competenze necessarie per gestire e utilizzare correttamente e al meglio le nuove tecnologie.

Consulenza
I servizi di consulenza sono una guida esperta per aiutarti a crescere, ottimizzare e trasformare il tuo ambiente IT con il ritmo e il budget che desideri. Dell si appoggia a molti consulenti e tecnici certificati, con il supporto di team di gestione dei programmi, in grado di fornire consulenze tecniche approfondite. Dell ti dà la certezza di completare il tuo progetto in modo corretto e tempestivo.

Finanziamento e leasing
Le numerose opzioni di leasing e finanziamento di Dell Financial Services™ ti aiutano a sfruttare varie opportunità in azienda in merito alle spese di capitale, alle spese operative e al flusso di cassa.
Driver, manuali e supporto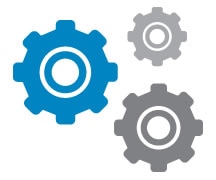 Supporto Dell
Dai driver e i manuali agli strumenti diagnostici e le parti di ricambio, il supporto per i prodotti Dell ti assicura la massima tranquillità.