PowerEdge R6415 - Full Configuration
Alta densità per carichi di lavoro a scalabilità orizzontale
Server rack 1U ad alta densità e scalabilità orizzontale con design efficiente a socket singolo per un costo totale di proprietà ridotto. Ideale per la virtualizzazione ad alta densità e lo storage definito dal software a scalabilità orizzontale.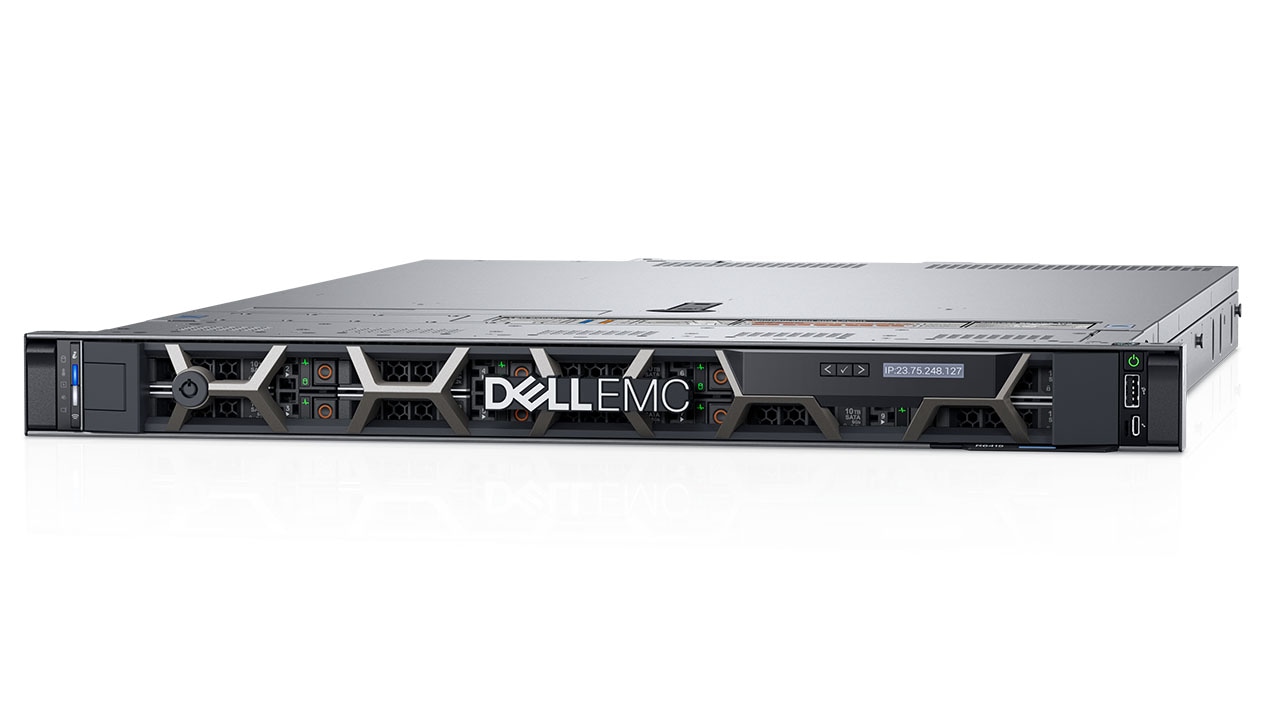 Configurazioni PowerEdge R6415 - Full Configuration
Processor Thermal Configuration
Memory Configuration Type
Memory DIMM Type and Speed
Schede di storage ottimizzate per l'avvio ottimizzato
Additional Virtual Machines for MS2016
Software e supporto per la virtualizzazione
BIOS and Advanced System Configuration Settings
Advanced System Configurations
Gestione integrata dei sistemi
NVMe and PCIe Storage Adapters
ISDM and VFlash Card Reader
iDRAC Systems Management Options
Licenze di accesso client
Dell Services:Extended Service
Servizio Diagnosi on-site
Servizi di installazione

Anche incluso in questo sistema
Le opzioni e le selezioni predefinite seguenti sono incluse con l'ordine.
Enterprise Order - EMEA
PowerEdge R6415 - Full Configuration
Prezzo senza IVA, Spedizione gratuita
I prezzi per supporto e servizi dipendono dalle selezioni effettuate per hardware e sistema operativo
Spedizione entro 37 - 39 giorni lavorativi
Codice ordine emea_r6415_vi_vp
Caratteristiche

Elaborazione ad alta densità per carichi di lavoro a scalabilità orizzontale
Porta l'elaborazione ad alta densità nel tuo data center grazie a PowerEdge R6415. Questo efficiente server rack a socket singolo è ottimizzato specificatamente per la virtualizzazione e lo storage definito dal software a scalabilità orizzontale. Sfrutta prestazioni di storage eccezionali con un totale di 10 unità NVMe. Con il processore AMD EPYC™ di classe enterprise, il server R6415 fornisce fino a 32 core per processore, riducendo al contempo i colli di bottiglia grazie a un totale di 1 terabyte di memoria e 128 corsie PCIe.
Carichi di lavoro ideali:
Storage definito dal software ad alta densità
Virtualizzazione

Facilita la trasformazione grazie ai server Dell EMC PowerEdge
L'evoluzione del data center inizia da piattaforme moderne facilmente scalabili e ottimizzate per le prestazioni delle applicazioni. PowerEdge R6415 è basato su un'architettura di sistema scalabile e offre la possibilità di scelta e la flessibilità necessarie per soddisfare ogni esigenza in termini di prestazioni.
Semplifica l'installazione e passa facilmente da 3 a più di 1.000 nodi per lo storage definito dal software, con Dell EMC Ready Node per ScaleIO.
Ottimizza le prestazioni di storage con un totale di 10 SSD NVMe.
Sfrutta la scalabilità per le risorse di elaborazione grazie al microprocessore AMD EPYC, che offre un totale di 128 corsie PCIe per una larghezza di banda elevata e un accesso a latenza ridotta.

Automatizza la produttività con una gestione integrata e intelligente
L'automazione intelligente di Dell EMC OpenManage ti consente di dedicare meno tempo alla manutenzione di routine per dedicarti alle priorità aziendali di importanza strategica.
Migliora i tempi di attività e riduci gli sforzi dell'IT per la risoluzione dei problemi fino al 72%* con ProSupport Plus e SupportAssist.
Sfrutta le console di gestione esistenti con la semplice integrazione di VMware® vSphere®, Microsoft® System Center e Nagios®.
Migliora la produttività con Dell EMC iDRAC9 senza agente per una gestione automatizzata.
Semplifica l'installazione con i profili server e la console OpenManage di nuova generazione, per configurare e preparare i server in modo rapido e scalabile.

Rafforza il data center con una protezione completa
Un'architettura completa e resistente agli attacchi informatici con dati protetti grazie alla sicurezza integrata in ogni server.
Proteggi la configurazione di server e firmware da modifiche indesiderate, con il nuovo blocco della configurazione.
Utilizza la cancellazione a livello di sistema dello storage locale, per garantire la riservatezza dei dati quando riconverti o ritiri i server.
Automatizza gli aggiornamenti per controllare le dipendenze tra i file e confermare che la sequenza di aggiornamento sia appropriata, prima di distribuirli in modo indipendente dal sistema operativo/hypervisor.
Assumi il controllo delle console del firmware con l'autenticazione integrata, progettata per consentire solo l'esecuzione degli aggiornamenti firmati in modo corretto.
Driver, manuali e supporto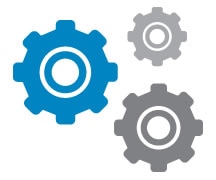 Supporto Dell
Dai driver e i manuali agli strumenti diagnostici e le parti di ricambio, il supporto per i prodotti Dell ti assicura la massima tranquillità.