Simple, secure mobile and remote access
Powerful solutions for small- to midsized organizations offer you simple, easy-to-manage mobile and remote access to files, business resources and more.
Sorry, this item is not available anymore for purchase online. Please see our recommended replacement product.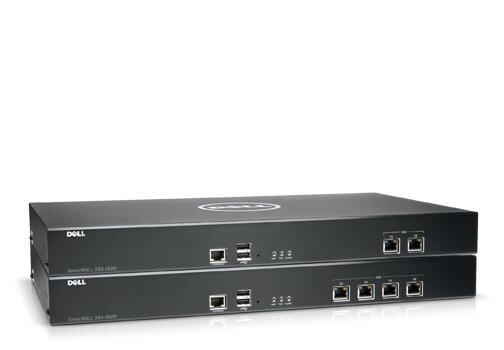 SonicWALL SRA Appliance Series
Sonicwall
 

Documents


Download printable materials to gain insight on how this product can help you simplify IT challenges.

 

 

 

 

Events




Peruse webcasts and in-person activities near you to explore the technology behind this product.

 

 

 

 

Community




Get the most from this product as you join your peers and Dell experts to access tools and learn best practices.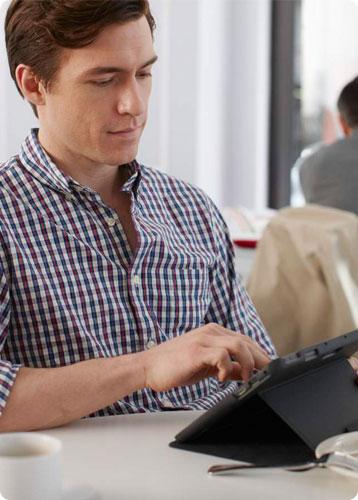 Mobile and remote access to allowed business apps and data.


The SonicWALL™ Secure Mobile Access solution, which includes both the SonicWALL Mobile Connect application and SonicWALL Secure Remote Access (SRA) series appliances, provides mobile and remote workers using smart phones, tablets or laptops — whether managed or unmanaged — with policy-enforced SSL-VPN access to mission-critical applications, data and resources without compromising security.

The intuitive, easy to use Mobile Connect™ application provides iOS, Android, Kindle Fire, Windows, and now, Mac OSX laptops secure access to allowed network resources, including shared folders, client-server applications, intranet sites and email.
Protect from mobile threats and unauthorized access.
 

To protect organizational networks from mobile malware and rogue access, the solutions enable administrators to configure security policies that provide best-in-class, context-aware authentication which grants access only to trusted devices and authorized users. Mobile devices are interrogated for essential security information such as jailbreak or root status, device ID, certificate status and OS versions prior to granting access. Laptops and PCs are also interrogated for the presence or absence of security software, client certificates, and device ID. Devices that do not meet policy requirements are not allowed network access and the user is notified of non-compliance. Also, for user authentication, the SRA appliances easily integrate with most back-end authentication systems, such as LDAP, Active Directory and Radius to extend preferred authentication practices to mobile workers. In addition, for increased security, organizations can enable one-time password generation and integrate with other two-factor authentication technologies.


Protect data.
 

In addition, the solution delivers the first secure access gateway that helps protect company data at rest on mobile devices. Authenticated users can securely browse and view allowed intranet file shares and files from within the Mobile Connect app. Administrators can establish and enforce mobile application management policy for the Mobile Connect app to control whether files viewed can be opened in other apps, copied to the clipboard, printed or cached securely within the Mobile Connect app. This allows administrators to isolate business data from personal data stored on the device and reduces the risk of data loss. In addition, if the user's credentials are revoked, content stored in the Mobile Connect app is locked and can no longer be accessed or viewed.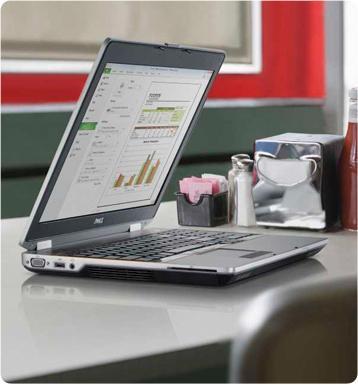 Easy to provision and manage.


For system administrators, provisioning and managing is easy with unified policy management. The SRA series management console consolidates network access control of all web resources, file shares and client-server resources into a single location, with central administration and a single rule set for all resources and access methods. Unlike other access solutions, the SRA series appliances allow system administrators to set role-based policy for end-users of mobile and laptop devices with a single rule across all objects. As a result, policy management takes minutes instead of hours. This reduces the complexity of managing multiple policy sets for the different access methods that SSL VPN provides. It also significantly decreases the time spent initiating setup and ongoing policy management.
Deep security.


When deployed with a SonicWALL next-generation firewall, which offers advanced anti-malware and intrusion prevention, SonicWALL CleanVPN provides an extra layer of protection that decrypts and removes hidden threats from mobile traffic tunneled over SSL VPN before they enter the network.


Safe, protected access.


The optional Web Application Firewall (WAF) Service safeguards your web applications by decrypting and decontaminating all SSL VPN traffic before it enters your network. WAF is designed to protect you against common attacks, such as cross-site scripting, injection attacks, cross-site request forgery (CSRF) and cookie tampering. It also helps prevent the theft of Social Security and credit card numbers with Data Leak Protection (DLP).

By preventing common protocol and web-based attacks, WAF can help financial, healthcare, ecommerce, ebilling and other businesses attain OWASP Top 10 and PCI compliance.

To optimize performance for server-based applications, SRA appliances also have built-in load balancing features for increased reliability. This allows administrators to deploy a second SRA 4600 as a backup for enhanced reliability for remote access users.


Affordable alternatives, accessible anywhere.


SonicWALL Secure Virtual Assist and Secure Virtual Access offer cost-effective alternatives to traditional remote support and access tools.

Secure Virtual Assist, easily installed through a web browser, enables technicians to assume control of a user's Windows, Mac OS or Linux device remotely and quickly provide the support your employees need. Secure Virtual Assist allows technicians to chat, transfer files, access and reboot a user's computer remotely to diagnose and fix problems. Session recording enables the technician to capture troubleshooting steps that can be distributed to others facing the same issue.

Secure Virtual Access makes it easy for remote employees to stay productive by allowing them to gain secure, remote access to their Windows computers from virtually any location. Authorized users can select the unattended machine through the SRA web portal, establish a secure connection and take full control of that PC.
SonicWALL SRA 4600
The SonicWALL SRA 4600 appliance provides medium-sized businesses with a powerful, easy-to-use and cost-effective secure remote access solution that requires no preinstalled client software.



---
SonicWALL SRA 1600
The SonicWALL SRA 1600 appliance provides small- to medium-sized businesses with an affordable, secure remote access solution that requires no preinstalled client software and is easy to deploy, use and manage.

---
SonicWALL SRA Virtual Appliance
SonicWALL SRA Virtual Appliance offers granular policy configuration controls, seamless integration with any firewall and multiplatform mobile device support while reducing capital costs.



---
Legend:   S — Standard   O — Optional   N — Not Available

Deployment
SonicWALL SRA 1600
SonicWALL SRA 4600
SonicWALL SRA Virtual Appliance
Deployment Environment Type and Size
Small organizations (Less than 50 employees)
Midsize organizations (With 500 or fewer employees)
Organizations of any size
Included/Maximum Number of Concurrent Users*
5/50
25/500
5/50
Virtual Assist/Virtual Access Maximum Number Connections
30-day trial/10
30-day trial/25
30-day trial/25
Hardware
SonicWALL SRA 1600
SonicWALL SRA 4600
SonicWALL SRA Virtual Appliance
Hardened Security Appliance
S
S
N
Interfaces
(2) Gigabit Ethernet, (2) USB, (1) Console
(4) Gigabit Ethernet, (2)USB, (1) Console
N
Processors
x86 main processor
x86 main processor
N
Memory (RAM)*
1GB
2GB
N
Flash Memory*
1GB
1GB
N
Max Power Consumption
47W
50W
N
Total Heat Dissipation
158.0 BTU
171.0 BTU
N
Dimensions
17.00 x 10.13 x 1.75 in.
17.00 x 10.13 x 1.75 in.
N
Appliance Weight
9.50 lb
9.50 lb
N
MTBF
18.3 years
17.8 years
N
Features
SonicWALL SRA 1600
SonicWALL SRA 4600
SonicWALL SRA Virtual Appliance
Secure Virtual Access*
O
O
O
Secure Virtual Assist*
O
O
O
Secure Virtual Meeting*
N
O
O
Analyzer
O
O
O
Web Application Firewall*
O
O
O
Web Application Firewall — Application Profiling
N
O
O
Spike Licensing
O
O
O
Mobile Connect for iOS
S
S
S
Mobile Connect for Android™
S
S
S
Mobile Connect for Windows 8.1        
S
S
 S 
One Time Password (OTP) Authentication
S
S
S
Dell Quest Defender Two-factor Authentication
S
S
S
Citrix® (ICA) Support
S
S
S
NetExtender: Support for Multiple IP Ranges and Routes
S
S
S
Optional Client Certificate Support
S
S
S
Graphical Usage Monitoring
S
S
S
Option to Create System Backup
S
S
S
Reverse Proxy: OWA Premium Version and Lotus Domino Access
S
S
S
RADIUS Test Function
S
S
S
Geolocation Policies and Botnet Filtering
O
O
N
Active Directory Groups Support
S
S
S
Virtual Host/ Domain Name Support
S
S
S
FileShares
S
S
S
Diagnostics: DNS Lookup and Traceroute
S
S
S
SNMPv2
S
S
S
Layer-7 Load Balancing
S
S
S
High Availability (HA)
S
S
N
Regulatory information:


Product Safety, EMC and Environmental Datasheets
Dell Regulatory Compliance
Dell and the Environment