Bring in the Experts. Get it right from the start
Bridge the gap between technology and transformation by turning to a team of strategic consultants with the deepest knowledge of the Dell Technologies portfolio.

From the edge to the core to the cloud, our consultants will partner with you to plan, advise, and execute your Digital, IT, and Workforce transformations. We stay with you every step of the way, linking people, process, and technology to accelerate innovation and achieve optimal business outcomes.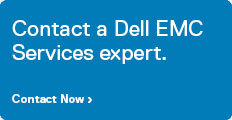 We have the tools, expertise, and multiple offerings to help you integrate and modernize your server, storage and networking environment, journey to the cloud or migrate to new technologies.
We can build unified communications and collaboration solutions that will help you connect, engage and interface seamlessly and securely from any location on any device.
Every day, more tech-savvy users enter the workforce and there are more ways to do work. Organizations slow to adapt to will play catch-up. We can help you with updating your OS or applications, and with your mobility needs.