How Dell supports your growth
Just as you work hard every day to provide technology and solutions that give people the power to do more, Dell provides development programs to power your career growth and development. Our programs help team members emerge as leaders through mentorship, encouragement, and opportunities that are just the right blend of rewards and challenges.
We invest in our people and have developed a series of special programs that enables you to pursue a career that fulfills your ambitions and potential. From one-on-one meetings with mentors to regular 360-degree feedback and routine check-ins with a long-term career plan, these programs give you ample opportunity to carve your own path toward leadership.
Still in college? Check out our internships & development programs for undergraduate and graduate students to learn more about how Dell supports your career from the beginning. After you join, you have the opportunity to be part of rotation and development programs designed to build your skills in supply chain to finance to operations to leadership and from entry-level all the way to executive-level.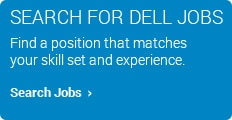 You have the freedom to dream big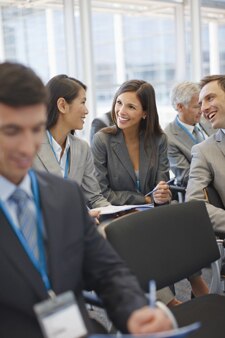 No matter what you want to do, there's an opportunity to do it here. Whether you want to go deep into your craft as a subject matter expert, or you want to expand your skillset by moving around and trying something new, Dell is committed to offering candidates unparalleled career growth:
We are committed to developing highly ethical and inspiring leaders supported by a range of development and networking opportunities, including a training series designed for effective leadership.

We invest in our people. Every year, thousands of our team members take advantage of growth opportunities by moving into new roles, getting involved with a mentor, networking, attending formal training, and obtaining new certifications. Internal movement within and between functions is strongly encouraged.

On-going training courses can be accessed through a customized intranet tool.
Dell's global curriculum
Being an inspiring leader requires a broad range of skills, including strategic thinking, listening, problem solving, decision-making, and the ability to motivate others to do their best work. Leading within Dell's fast-paced, global work environment requires additional skills such as leading geographically dispersed teams, managing remote workers, and understanding diverse cultural backgrounds.  To cultivate these leadership skills at all levels of our organization, from team members to first-time people managers to our executives, Dell has developed end-to-end development programs. This end-to-end curriculum increases engagement and drives inspirational leadership for Dell's strategies, priorities and goals.
Executive development
The Executive Rapid Start Program consists of a customized on-boarding plan and resources that helps incoming executives to accelerate their time to performance. The plan and toolkit provides resources and coaching around Dell's culture, business, and organization. Executives may also take advantage of targeted leadership programs and executive coaching to enhance their development.
Manager and Director Development
New leaders are developed in our Foundations of Leadership Program to smoothly transition to their role. As leaders progress into a director role, they will attend the Director Leadership Program designed to enhance the business acumen of directors and provide them with an opportunity to learn from senior Dell leaders . Additional training workshops and leader-led sessions are available to hone leadership skills once development programs are completed.
Professional development
From technical training to communication skills and sales workshops, Dell's Professional Development courses encompass a wide breadth of topics. Current course offerings align with business goals and strategy.

We advocate for all team members to take advantage of learning and training opportunities. Our courses and programs help prepare our team members for present and future roles. The Dell curriculum is robust and brimming with useful knowledge, directly aligned with a positive career experience.