Bob, Global Assurance & Transformation Program Alumni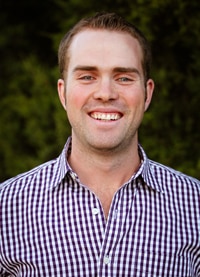 When did you join Dell and what roles have you held in your time here?
I joined Dell on August 3, 2009 as part of the Finance Development Program (FDP) and spent 2 years rotating to 4 different positions in Finance. Upon graduating from FDP, I joined out Global Assurance and Transformation (GAT) team where I worked on strategic initiatives and audits all across the globe. As part of my GAT experience, I spent 13 months living in Shanghai, China managing a team of auditors. After spending 4.5 years in GAT, I was the Go to Market Sales integration project manager for the Dell EMC integration. In May 2017, I accepted a new job as the North America and Sales Compensation Director.
Tell us about the career development opportunities at Dell and what inspired you to apply for the Global Assurance & Transformation program.
When I first heard about the Global Assurance and Transformation (GAT) group at Dell, I knew it was for me. The program has so many benefits and allows you to work on projects that truly impact the strategy of the company. GAT provides you with a chance to travel across the world to work with your global business partners, lead teams at an early stage of your career, and participate in world-class training symposiums.
What has been the best part about participating in the GAT program?
I loved having the ability to rotate and work on a myriad of strategic initiatives across all of Dell. As a member of GAT, I worked on a factory audit in Poland, a trade compliance audit in China, fraud investigations in the United States, and even lived abroad in Asia. I had so many opportunities to expand my business acumen and gain a breadth of experiences.
What has been your most rewarding project so far in your career at Dell?
I was a member of the Dell EMC integration team. Together, we helped bring together two companies together in the largest deal in tech history.
How would you describe the Dell culture?
The culture is fast-paced. The business is constantly changing to provide better products and services to our customers. The people are fantastic and committed to making Dell a better company each and every day.
Describe your Dell experience using 5 words.
Thrilling, Challenging, Exciting, Never Dull
What advice would you give others who are considering applying for one of Dell's Development programs?
Dell is committed to your development. You will not be treated as a number in a huge corporation. The company offers so many opportunities for you to learn and grow as an individual. Do you love being pushed to reach your full potential? If so, applying to one of Dell's development programs is a great way to accelerate your career.