Katarina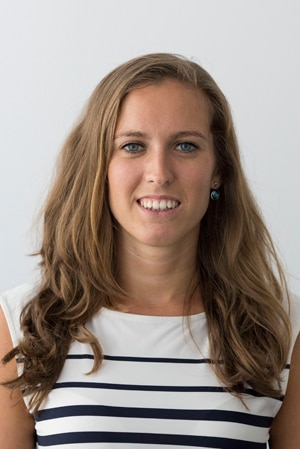 , Finance Graduate Program Alumni
When did you join Dell and what roles have you held in your time here?
I started at Dell in August 2012 as part of Finance Graduate Program (FGP). After 6 months in my role in the Accounting team, I joined the Finance Development program (FDP). My rotations in FDP were Statutory Accounting, Financial Planning & Analysis, Pricing and my last one was in Treasury in Austin as part of international assignment. After FDP graduation I have joined Treasury team in Bratislava and I'm responsible for EMEA Liquidity and Forecast.
Tell us about the career development opportunities at Dell and what inspired you to apply for the Finance Development Program?
Dell offers great opportunities for young professionals who are willing to work hard and start their career. I joined Dell as part of FGP which is a local program designed for fresh graduates here in Bratislava. The program focuses on financial, technical and communication skills and prepares its participants for FDP. I applied for the FDP because it offers a lot of benefits such as accelerated development and rotations where we can gain broad experience in a relatively short period of time. We also had a big support from the leadership team who joined us for discussions on various business and career related topics with useful tips how to be successful in our careers. We had a structured classroom curriculum, case studies and various projects. Sometimes it can be challenging to manage both your daily work and the FDP requirements, but it's great development.
What has been your most rewarding project so far in your career at Dell?
Every project that I participated in is rewarding. When people appreciate effort you put into your work and you see real results, you are motivated to work even harder. One project stood out the most and it is the preparation for EMC deal closure.
Describe your Dell experience using 5 words.
Development, Empower, Challenge, Change, Teamwork
What has been the best part about participating in FDP?
The best part about participating in FDP was my international assignment in the USA and the connections and experience that I gained.