The Client Support Development Program (CSDP) is designed to build a team of well-rounded future client support professionals who can innovate and think strategically, engage and act with our customers in mind, execute quickly and lead the future of client support at Dell. The program aims to enable participants to grow in their careers within the client support space, build leadership capabilities through on-the-job training and allow participants to participate in a number of professional networking and mentoring opportunities.

Sounds like a fit? Apply here for opportunities in Round Rock, Texas and in Oklahoma City, Oklahoma 

Program structure
The full-time Client Support Development Program allows participants to be part of a team that cares about career growth by investing in training programs and certifications. This program also encourages collaboration between job levels and functions to resolve customer issues, offers exposure to company leaders and provides technical training within customer service. Learn more about how we support our team members in their career development.
Location
Participants of this program will find themselves in one of two Dell locations: Round Rock, Texas or Oklahoma City, Oklahoma.
Oklahoma City


Team members who started their journey in Oklahoma City have grown their careers exponentially. The client group offers career development opportunities that enhance technical, leadership, and analytical skills just to name a few. By taking part in the offered programs, program participants also enhance your networking ability and personal brand. Networking and personal brand are key tenants to getting visibility to business leaders to help expand your career opportunities.

As a team member of Dell you have the chance to be a part of something bigger. Through our powering the possible campaign, Dell Oklahoma City has partnered with several non-profit organizations city- and state-wide. We accomplish our community efforts by joining onsite employee resource groups and through team building.

Over the last decade Oklahoma's capital, Oklahoma City, has made its mark as a major metropolitan area. Oklahoma City's optimistic views and thirst for progress are what prompted Dell to want to be a part of this thriving community. The Dell Oklahoma City Campus is situated just west of Downtown and has been instrumental in helping Oklahoma's unemployment rate continue to be one of the lowest in the country! The Oklahoma City campus employs over 1500 Oklahoman's and as an employee you are more than a number because our culture fosters a very close knit community feel. Learn more about life in the Oklahoma City area ›

Round Rock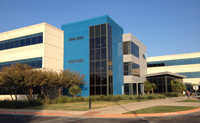 Dell's Round Rock campus serves as the global headquarters for the company. Because every organization within Dell has a footprint within the Round Rock campus, the opportunity for growth and career advancement is truly dependent on what participants are interested in and their desire to succeed. Through the Executive Leadership Series, agents will have access to networking opportunities with leaders and peers within the company. During the first half of 2014, 25 percent of the team member population was promoted to new roles and every client support manager began their career as an agent.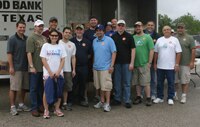 The Client Support Development Program fosters a culture of fun, success and inclusion and holds regular team building activities including potlucks and off-site activities like kickball tournaments. Dell also values giving back to the community. Participants can take part in Dell's social responsibility efforts by volunteering at any number of charitable organizations throughout the year.

Round Rock is just 30 minutes north of the heart of Austin, Texas--home to a variety of community and cultural events, restaurants, nightlife and city-wide events. Learn more about life in the Austin area ›