On-demand high-performance computing when you need it
The demands of today's research environment are creating a strain on IT resources. Organizations like yours are experiencing both explosive growth in data from multiple next-generation research platforms and the computational challenges of complex modeling and simulation studies.
Many are looking to the cloud to lease high-performance computing (HPC) capabilities that supplement their existing IT capacity. By tapping into on-demand cloud resources as needed, your organization can access high-end computing power without the additional capital investment of building and maintaining your own HPC cluster.
Driving HPC efficiency – cloud bursting
Dell provides technical expertise and optimized
cloud computing
resources to the commercial and academic research communities. Using our flexible service offerings and simplified business model, you can access on-demand HPC capability— when you need it, as you need it. This allows you to minimize time, maximize effectiveness and add value to your HPC results.
Contact a Dell expert
to learn more about how our Cloud HPC solutions can help your organization.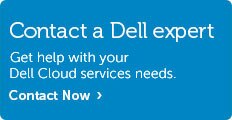 Gain fast, rapid implementation without barriers to entry using our:
Dedicated, multiple configurations to fit your requirements
Quick and easy access to high-end computing resources without multi-year affiliation fees
Proven hardware and software when appropriate
Experience flexibility and freedom with:
A custom solution to meet your usage requirements and expectations
Assistance with licensing and setup of the application using our hardware
Custom operating system deployment capabilities, saving you from the potential for compromised performance of many "one-size-fits-all" shared clusters
The scale and rapid transition of the most current systems to second and third generation resources, with reduced costs and systems management requirements
Intelligent solutions for enabling discovery research
With Dell Cloud for HPC you can quickly realize the benefits of a well-designed cloud services strategy to drive innovative research programs and free your IT resources. You can:
Choose from multiple hardware configurations
Experience superior user support
Enable easy migration with a standards-based architecture
The benefits
Your cloud for HPC solution also can help you:
Lower technical barrier to HPC via burst models
Empower researchers and increase collaboration
Increase institutional utilization of cloud resources
Pay only for the resources you use through on-demand cloud computing
Reduce capital outlay and total cost of ownership
Leverage the agility and efficiencies of cloud
The services
Build a private cloud from existing individual clusters for customers who want to:
Pool resources
Share unused cycles on separate clusters
Have a single interface to multiple clusters
The bursting ability
Public cloud resources help customers who need to:
Service intermittent processing spikes that surpass local capacity
Use multiple operating systems and applications
The hosting and management
Domain specific hosting (e.g. Genomics cloud) helps researchers who:
Want their data, their collaborators' data, and reference data in one location for processing
Want access to high-performance networks and file systems