Perpetual innovation
Preview the latest products, before they launch.



Be the first to know.
Join our email list for the latest information on new product launches.
Sign Up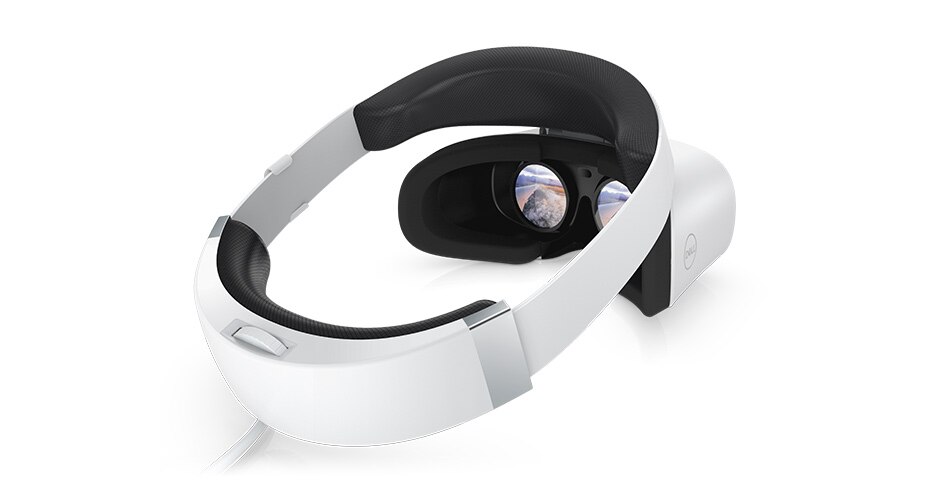 Dell Visor – VR118
Virtual reality goes fully immersive with the new Dell Visor. With 1440x1440 high resolution per eye and fast 90 Hz refresh rates, you get sharp images and smooth viewing for an incredibly life-like panoramic view. The comfortable and adjustable flip-up visor makes it easy to transition between the virtual and the real without removing the device.


Pre-order now

XPS 13
Now with 8th Generation Intel Core processors, the award-winning XPS 13 packs even more performance in a compact form. More cores means increased performance when you multi-task. Plus, Dynamic Power Mode, engineered by Dell, delivers extra processing power when you need it, squeezing every drop of power out of the CPU, while intelligently monitoring and managing system temperatures. Dell Dynamic Power Mode with new 8th generation processors delivers up to 44% improved performance over 7th gen processors.* The XPS 13 fits a 13.3-inch display into a an 11-inch size, the smallest in it's class**, thanks to the stunning InfinityEdge display. Available in rose gold and silver.



Available in September.

Shop XPS

 
 

Inspiron 7000 Series Laptops and 2-in-1s

Featuring 8th Generation Intel® Core™ processors, the new series is available in 13", 15", and 17" sizes. The 13" and 15" options come with a thin-bezel design, and all have SmartByte streaming technology and Waves MaxxAudio® Pro, for superior performance with an impressive viewing and sound experience. The latest format solid state drives and up to 16GB of DDR4 memory provide zippy, responsive performance.

Available this fall.

Shop Inspiron

Inspiron 5000 Series 2-in-1s



Enjoy even greater performance with 8th Generation Intel® Core™ processors and a beautiful viewing experience on FHD displays, SmartByte Streaming technology and Waves MaxxAudio® Pro. An array of optional features means that everyone can build a 2-in-1 that suits their needs. Available in 13" and 15" sizes.

Available this fall.

Shop Inspiron

Premium Support Plus
Protect your technology with Dell's ultimate support plan.¹ Everything you need is included, from around-the-clock access to experts, to repairs for accidents and technicians that come to you². When used with our exclusive SupportAssist technology, it automatically predicts problems before they happen, optimizes PC settings and removes viruses³. If an issue is detected, work begins without you having to pick up the phone, giving you a faster fix.



Available this fall.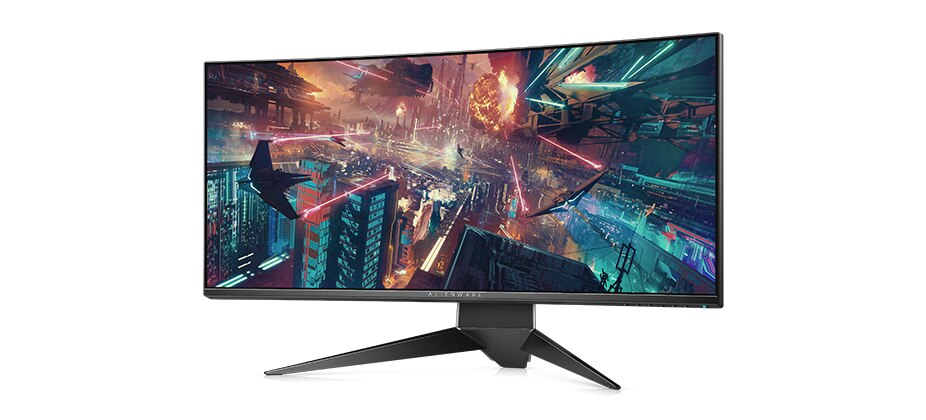 Alienware 34 Curved Gaming Monitors
Premium Curved Gaming monitors provide the ultimate gaming immersion with crisp, fast and undistorted moving graphics. Featuring curved panels with

up to WQHD resolution, G-sync and up to 160Hz refresh rate (with overclock), you'll never miss a second of your mission.



Available worldwide this fall.

Shop Alienware

 

Inspiron 15 7000 Gaming



Specifically created to elevate your game, the new Inspiron 15 Gaming laptop comes equipped with powerful NVIDIA® GeForce® GTX 1060 graphics, a 7th Gen Intel® Quad Core CPU and available 4K display. The professional-grade cooling system with dual fans, oversized pipes and heat exchangers keep the laptop cool and responsive. Anti-glare, wide viewing angle IPS displays in either FHD or 4K UHD resolutions deliver incredible clarity and immersive gameplay.

Available late fall.

Shop Dell Gaming

Inspiron Gaming Desktop Adds Clear Side Panel Option



The new Inspiron Gaming Desktop adds a clear side panel option to showcase its internal components bathed in Polar Blue LED illumination. The system features the latest AMD processors including available multicore Ryzen™ with SenseMI, "Ready for VR" configurations with AMD or NVIDIA® graphics cards, heavy-duty power supply options with support for dual graphics, up to 32GB DDR4 memory, advanced cooling, Waves MaxxAudio® Pro with Performance 7.1 Channel HD audio, high-capacity hard drives with SSD and dual-drive options, plus up to five bays for future storage upgrades. The striking, dramatic styling with advanced ventilation offers a view inside the system while improving airflow to performance components.

Clear panel option available this fall.

Shop Dell Gaming

 
* Based on a July 2017 internal testing using BAPCo's SYSmark 2014 SE performance benchmark, comparing an XPS 13 9360 with 8th Gen Intel Core processor with Dell Dynamic Power Mode vs. similarly configured systems with 7th Gen Intel Core processors without Dynamic Power Mode, which offers a blended view of performance in productivity, media creation, data/financial analysis and responsiveness scenarios. Actual results will vary. For more information, please refer to
http://bapco.com/products/sysmark-2014-se/
**Based on Principled Technologies Report of April 2017, the smallest refers total surface area of the notebooks. Full report found here.
http://www.principledtechnologies.com/Dell/XPS_13_comparison_0417.pdf
1. Dell's ultimate support: Based on internal analysis April 2017. Some features are not available on all products.
2. Onsite Service after Remote Diagnosis: Remote Diagnosis is determination by online/phone technician of cause of issue. Technician or replacement part will be dispatched if necessary following online or telephone-based troubleshooting. Subject to parts availability, geographical restrictions and terms of service contract. Response times may vary depending on product's geographical location. For details about Onsite Service, see dell.com/servicecontracts. Onsite service not Alienware Alpha,Venue 7, 8, 8 Pro and 10 Pro and Chromebook 11 products.
3. SupportAssist: SupportAssist not available on Linux, Windows 10S, Windows RT, Android, Ubuntu or Chrome based products. SupportAssist automatically detects and proactively alerts Dell to: operating system issues, software upgrades, driver updates and patches, malware, virus infected files, failures of hard drives, batteries, memory, internal cables, thermal sensors, heat sink, fans, solid state drives and video cards. Predictive analysis failure detection includes hard drives, solid state drives and batteries.