Order Status
Order Status can be accessed from the order status (sack barrow) link in the toolbelt underneath the Premier navigation menu or from the "My Tools" section on your landing page. The resulting page enables Premier Customers the ability to check the status of their organization's recent orders.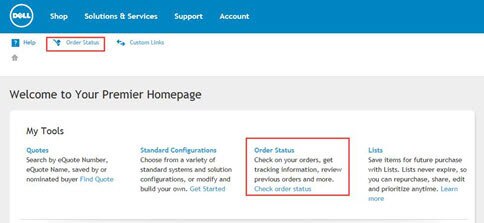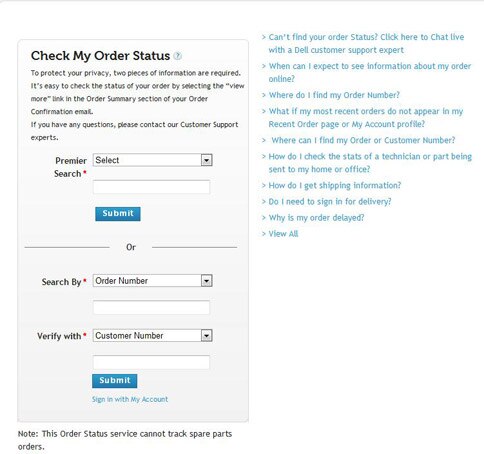 When you click on the "Order Status" link, anything that has been ordered or is in the ordering cycle can be retrieved by adding the appropriate information in the open fields.
When finished, click "Submit."
In order to see packing list and other options at the order detail level – simply click on the order number.
Users with reporting access can view a variety of options relating to current and past Dell purchases. Please contact your Dell Account Team to discuss reporting for your organizational needs.