Dell launches its first Asia Pacific Internet of Things (IoT) Lab in Singapore
Date : 1/19/2016
Singapore
New IoT Lab within the Dell Solution Centre in Singapore is the company's first in APJ and third globally
Launched in collaboration with Intel, the facility will allow Dell and Intel customers to explore, test and deploy new IoT solutions on active bench space
Dell focused on bolstering innovation and growth in the APJ region with new IoT Lab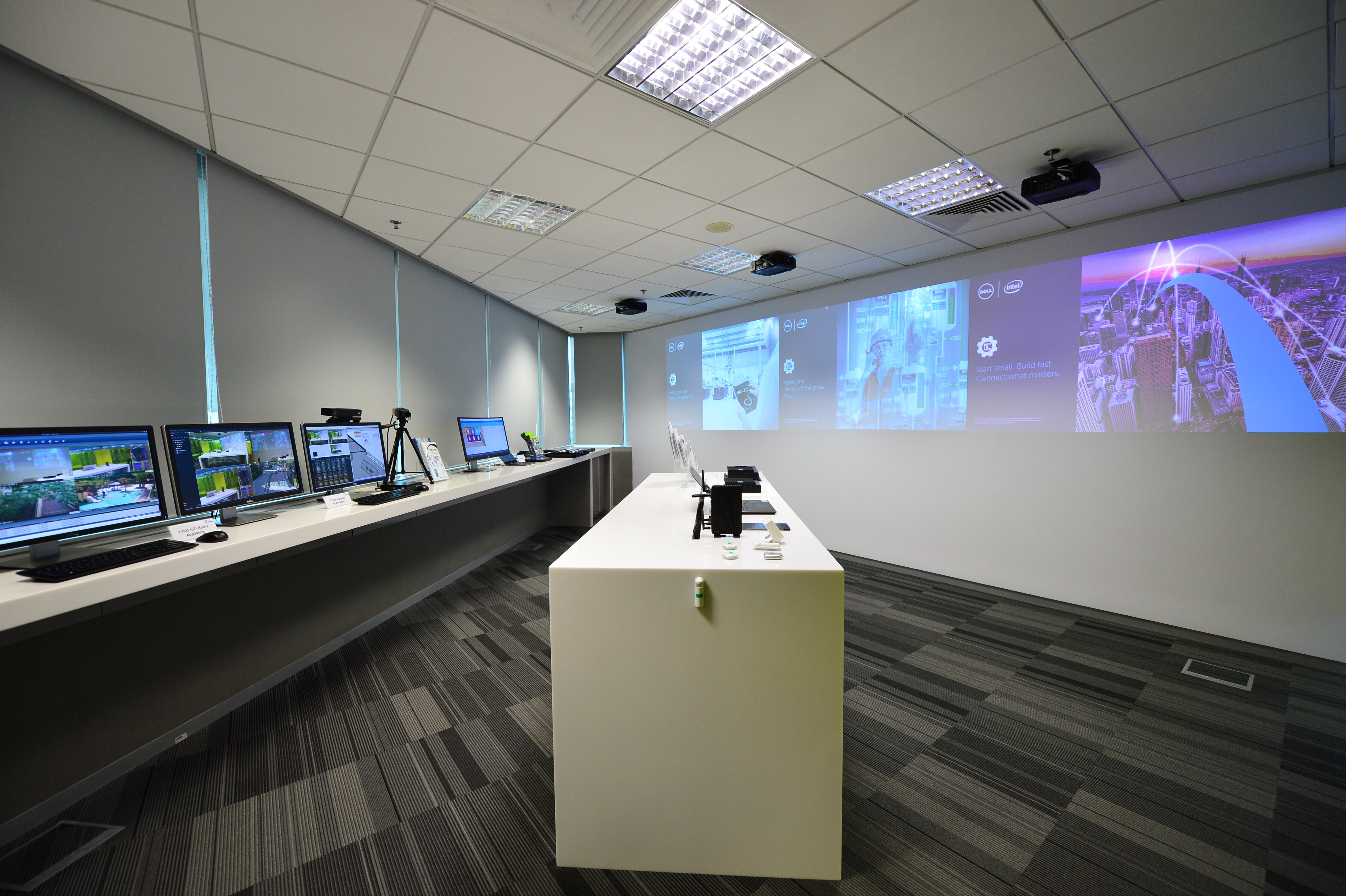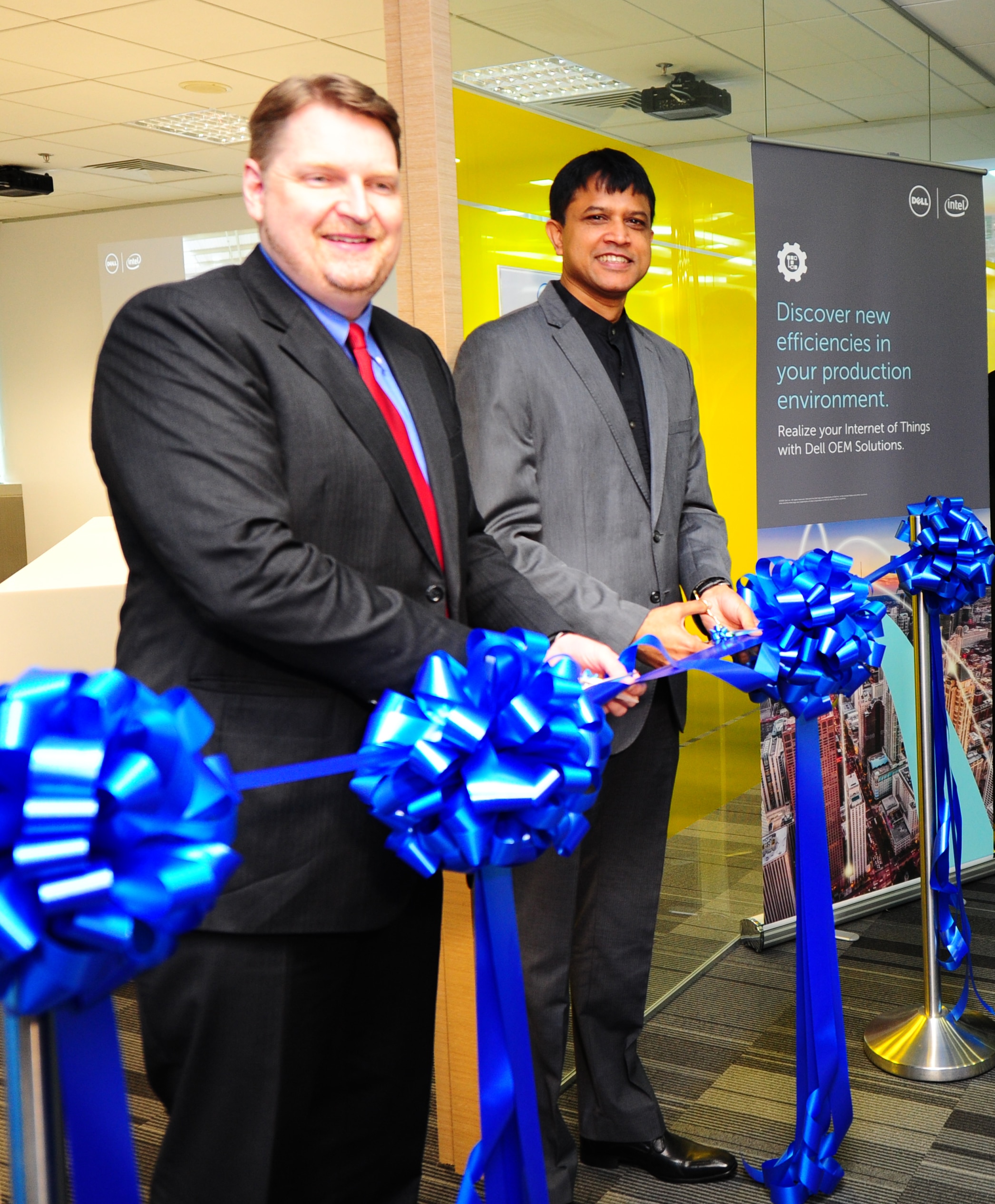 Dell today opened its first dedicated Internet of Things (IoT) lab in the Asia Pacific and Japan (APJ) region. Based within the Dell Solution Centre in Singapore, the new facility, launched in collaboration with Intel, was unveiled by Glen Burrows, Area Vice President, Dell OEM, Asia Pacific and Japan and Prakash Mallya, Managing Director, South East Asia, Intel. The lab features Dell and Intel IoT solutions with end-to-end platform facilities allowing customers to test the products and consult with Dell technical experts. This is Dell's third IoT lab globally, following the successful launch of its labs in Silicon Valley, U.S. and Limerick, Ireland.

Building on Dell's and Intel's strategy to support customers in their IoT projects, this facility will focus on enabling intelligent devices and gateways, speeding up the connection of legacy systems to the cloud and enabling end-to-end analytics to turn big data into actionable information. It will allow customers to build, modify and architect new IoT solutions on active bench space within the lab and have access to Dell technical experts, while capitalizing on Dell's ability to span edge to the datacenter. Other partners within the IoT ecosystem, from developers to independent software vendors (ISVs) will also be able to benefit from the lab by having a working space to innovate using Dell and Intel IoT solutions.
"The IoT market continues to experience strong growth across APJ. We see vast opportunities from IoT with companies benefiting by identifying new business models, increasing operational efficiency and fueling innovation. With a strong connectivity infrastructure and the government's vision to create a Smart Nation, Singapore is the ideal choice for the location of our first IoT lab in the region," said Glen Burrows, Area Vice President, Dell OEM, Asia Pacific and Japan. "The IoT lab in partnership with Intel is part of our commitment to help enterprises realize the potential of IoT to enable future-ready enterprises and societies."
"IoT has enormous potential to drive economic value and social change, but no company can do it alone. A robust ecosystem is needed to scale. The collaboration with Dell to establish the IoT Lab is a key milestone in realizing our shared vision of IoT," said Prakash Mallya, managing director for Intel Southeast Asia. "Based on Intel's IoT Platform, the lab systems will be able to provide a solid blueprint for delivering innovations to market faster by reducing complexity and defining how smart devices will securely connect and share trusted data to the cloud. Together with Dell, we are looking to work with stakeholders from across the IoT field to ensure its success."
The new facility delivers a number of benefits to Dell customers including:
Ability to develop and test IoT proof-of-concepts (POCs) with some of the latest Dell and Intel solutions which includes the Dell Edge Gateway 5000 Series and IoT analytics solutions

Access to Dell's end-to-end technologies, including servers, storage, networking and software solutions, allowing customers to test the scalability of their IoT solutions

Significantly speeding up the time to market with new IoT and other OEM solutions
"IoT has created an opportunity for future growth across industries with its capabilities and convenience," said Grant Lee, CEO, Innodep. "By partnering with Dell OEM, Innodep has utilized Dell's end-to-end platform to connect with IoT. Using the proven capability and scalability of Dell's latest Edge Gateway, our video surveillance solution can retrieve large amounts of data derived from IoT sensors. The TYBIS IoT-Matrix, a hybrid cloud video surveillance solution for IoT environment, will help broaden the IoT experience."
Dell has focused on harnessing this potential to deliver relevant products to its customers. The IoT solutions at the IoT Lab in Singapore include the Dell Edge Gateway 5000 Series which was launched at Dell World in October 2015. Purpose-built for the building and factory automation sectors, the Edge Gateway 5000, combined with Dell's data analytics capabilities, promises to give companies an edge with a computing solution alternative to today's costly, proprietary IoT offerings. This offering enables customers to connect securely and virtually any sensor, device or endpoint to the internet and architect for analytics throughout the IoT ecosystem from the edge to the cloud to the datacenter.
The lab also showcases product demos from Dell OEM customers, Innodep and Silverline, to provide existing and new customers an idea of how they can leverage Dell solutions to deliver their own IoT solutions. Through its partnership with Dell OEM, Innodep, a global leader in video surveillance system based on IT and IoT, will be able to harness and analyze metadata, to deliver smart CCTV surveillance solutions. With heightened security concerns globally, these smart CCTV solutions will provide better public security systems that enable quicker reactions to security risks and increase the efficiency of security surveillance. Similarly, Silverline, a smart home sensor technology provider headquartered in Singapore, will be able to aggregate, secure and relay data from their sensors using Dell IoT gateway solutions, delivering value-added products and services to both consumers and commercial sector.
An example of the robustness of Dell's IoT solutions is "Internet of Bees", a project that was developed and managed in the Solution Center in Limerick, Ireland. Using mobile technology and wireless sensors, this project was developed to enable members of the Dell Planet Employee Resource Group to understand the impact of carbon dioxide, oxygen, temperature, humidity, and airborne dust levels on thousands of honey bees as their numbers have declined in recent years. Data from the different systems is then captured by the Dell IoT Gateway and using Dell's end-to-end solutions, real-time data feeds from the hive and results of the analysis are available in the IoT lab. The project is a strong testimony of how technology can positively contribute to the society, in areas such as precision agriculture and smart farming.
In-line with Dell's strategy to improve its offerings in the IoT space, Dell announced the formation of a division focused on bringing together enterprise end-to-end IoT solutions that span hardware, software and services in May 2015. The subsequent efforts including launching IoT Labs, are streamlining the company's focus on enabling enterprise customers with gateways, data center solutions and analytics services built on Dell's bedrock of global availability, industry leading support and trusted security options.
The Dell IoT lab is now open to customers and partners. For further information, please visit www.dell.com/IoT

About Dell 
Dell Inc. listens to customers and delivers innovative technology and services that give them the power to do more. Dell takes a pragmatic approach to the Internet of Things (IoT) by building on the equipment and data you already have, and leveraging your current technology investments, to quickly and securely enable analytics-driven action. With a comprehensive solution portfolio including edge gateways and powerful analytics tools, and pragmatic approach, Dell reduces the complexity, lowers the risk and increases the speed of deploying IoT initiatives. For more information, visit www.dell.com/IoT.For more information, visit www.dell.com
Dell OEM Solutions helps its customers find more balance between execution and innovation with dedicated OEM resources, industry-standard hardware and global services and support capabilities. Dell helps its OEM customers improve their time to revenue and run their operations more efficiently for increased competitive edge. Learn more at www.dell.com/oem
About Intel  
Intel (NASDAQ: INTC) is a world leader in computing innovation. The company designs and builds the essential technologies that serve as the foundation for the world's computing devices. As a leader in corporate responsibility and sustainability, Intel also manufactures the world's first commercially available "conflict-free" microprocessors. Additional information about Intel is available at newsroom.intel.com and blogs.intel.com and about Intel's conflict-free efforts at conflictfree.intel.com.
"Conflict free" and "conflict-free" means "DRC conflict free", which is defined by the U.S. Securities and Exchange Commission rules to mean products that do not contain conflict minerals (tin, tantalum, tungsten and/or gold) that directly or indirectly finance or benefit armed groups in the Democratic Republic of the Congo (DRC) or adjoining countries. We also use the term "conflict-free" in a broader sense to refer to suppliers, supply chains, smelters and refiners whose sources of conflict minerals do not finance conflict in the DRC or adjoining countries.