Get dangerously deep in the game
15-inch gaming laptop with the latest overclocked Intel® 6-Core™ CPU and upgraded cooling technology.
Processor
8th Generation Intel® Core™ i5-8300HQ (Quad-Core, 8MB Cache, up to 3.9GHz w/ Turbo Boost)
8th Generation Intel® Core™ i7-8750H (6-Core, 9MB Cache, up to 3.9GHz w/ Turbo Boost)
8th Generation Intel® Core™ i9-8950HK (6-Core, 12MB Cache)
Operating Systems
Windows 10 (64-bit) (Standard)
Windows 10 Pro (64-bit)
Video Card
AMD Radeon™ RX 570 with 8GB GDDR5
NVIDIA® GeForce® GTX 1060 OC with 6GB GDDR5
NVIDIA® GeForce® GTX 1070 OC with 8GB GDDR5
NVIDIA® GeForce® GTX 1080MQ with 8GB GDDR5
Display
15.6" FHD (1920 x 1080) 60Hz IPS Display (Standard)
15.6" FHD (1920 x 1080) 120Hz TN Display
15.6" UHD (3840 x 2160) 60Hz IPS Display
8GB (1x8GB), DDR4, 2400MHz
16GB (2x8GB), DDR4, 2400MHz
8GB (1x8GB), DDR4, 2666MHz
16GB (2x8GB), DDR4, 2666MHz
32GB (2x16GB), DDR4, 2666MHz
Hard Drive
Single Storage Configurations
1TB (+8GB SSD) Hybrid Drive
1TB 7200RPM HDD
256GB SATA M.2 SSD
256GB PCIe M.2 SSD
512GB PCIe M.2 SSD
1TB PCIe M.2 SSD

Dual Storage Configurations
128GB or 180GB PCIe M.2 SSD + 1TB 7200RPM HDD
256GB PCIe M.2 SSD + 1TB 7200RPM HDD
512GB PCIe M.2 SSD + 1TB 7200RPM HDD
1TB PCIe M.2 SSD + 1TB 7200RPM HDD
120GB Intel Optane + 1TB 7200RPM HDD

Triple Storage Configurations
1TB PCIe M.2 SSD + 1TB PCIe M.2 SSD + 1TB 7200RPM HDD
Ports
1 Power/DC-in Jack
1 RJ-45 Killer Networks e2400 Gigabit Ethernet Port
1 Type-A SuperSpeed USB 3.0 Port
1 Type-A SuperSpeed USB 3.0 Port with PowerShare technology
1 Type-C SuperSpeed USB 3.0 Port
1 Thunderbolt™ 3 Port (USB Type-C™ with support for SuperSpeed USB 10Gbps, 40Gbps Thunderbolt, and DisplayPort)
1 Alienware Graphics Amplifier Port
1 HDMI 2.0 Output
1 Mini-Display Port 1.2 (certified) Output
1 Audio Out 1/8" Ports (Compatible with inline mic headset)
1 Headphone 1/8" Port (retaskable for Microphone/Line-In analog audio input)
1 Noble Lock port (cable and lock sold separately)
Slots
Dimensions & Weight
Height: 25.4mm (1.0") x Width: 389mm (15.3") x Depth: 305mm (12.0")
Average weight: 3.49Kg (7.69lbs)*
Camera
Audio and Speakers
Single Alienware Sound Center and Audio Recon software
2.0 Speaker configuration
7.1 Digtial Audio out using HDMI out connection
Chassis
AlienFX Lighting Zones
13 unique programmable zones with up to 20 distinct colors providing over 80 quadrillion lighting combinations (Standard)

Color Options
Epic Silver

Keyboard
Alienware TactX Keyboard
4-Zone, multi-color RGB, keyboard with AlienFX lighting controls (Standard)
5 user-programmable keys providing up to 15 distinct functions per application or game

Software
Alienware Command Center
AlienFX™
AlienFusion
AlienAdrenaline w/ Accelerator
Alienware TactX™
OC Controls

Alienware Presence Detection Software
Tobii Aware Software

Touchpad
Backlit button image sensor trackpad with all-points addressable (APA)
Wireless
Killer Networks e2500 Gigabit Ethernet NIC
Killer 1435 802.11ac 2x2 WiFi and Bluetooth 4.1 (Standard)
Killer Wireless 1550 2x2 AC and Bluetooth 5.0 (Optional)
Regulatory
&nbsp
Operating System
With Windows 10 Home – Break down boundaries and immerse yourself in the game with graphics more realistic than ever before thanks to the multi-thread scaling capabilities of the new Alienware 15.

Meticulously designed to deliver a knockout performance
The Alienware 15 features up to 8th Gen Intel® Core™ i9-Series processors for our most powerful 15-inch laptop ever. This machine is mechanically engineered with improved Alienware Cryo-Tech V2.0 thermal technology, plus a thin, hinge-forward design to extract the maximum performance from top-of-the-line components. With the cooling system upgraded, and state-of-the-art ventilation, your system can stay cool even under extreme graphics pressure.

Built with premium materials, this machine utilizes magnesium alloy for rigidity, copper for better performance, anodized aluminum for extra protection and steel for tactile comfort. You can experience gaming on a whole new level with our factory overclocked NVIDIA® GTX 1060 and 1070 graphics or the new NVIDIA® GTX 1080 with Max-Q technology (110watts), overclocked CPUs at 5.0GHz​, and high-speed DDR4 system memory capable of up to 2666MHz.
New Alienware Command Center
We've crafted innovative software specifically designed to improve your gaming experience, fine-tune all your game and systems settings, solve problems and manage time.
Calibrate your controls
Now you have control over your hardware and software environments. Not only can you tailor the hardware for each and every game you play, you can personalize the space and setup to make your software look and feel precisely the way you want it, without interfering with your gameplay or other activities.
Ace library science
The easy-to-use interface links all your various system settings with a gaming library, making it simple to access gaming information. No matter what the source, the command center gives you easy access to your games and the ability to fine-tune settings for each one. Create a unique game profile and it stays just how you want it, no matter where you launch.
AlienFX Lighting
Save new themes, assign them to your games and edit peripheral settings with new AlienFX hardware and software, featuring support for full RGB values and up to 16.8 million colors. Included is a new user interface to create and map new system-level effects so you can manage lighting and settings from the same controls. Select systems and hardware also offer settings for group keyboard key colors.

A keyboard like no other
With an upgraded Alienware TactX keyboard, n-key rollover is now supported, enabling over 108-key commands for maximum actions per minute. It's the only keyboard on a laptop with 2.2mm of key travel allowing for rapid response for any keystroke. A steel back plate offers rigidity and uniform feedback guaranteed to stay functional for up to 10 million keystrokes.

Create a more personalized look for your machine with new and improved AlienFX. Designed with optimized RGB-LED enabled AlienFX lighting and now supported on over 170 games with the option to create and download unique themes.

*Image shown is the optional per-key RGB backlight keyboard. Keyboard offering may differ by country and region.

Designed for VR
Dive into mind-bending virtual reality experiences with a VR-ready system that passes the Oculus Ready and Vive Optimized certifications.

You'll experience the latest AAA game titles and VR content the way they were meant to be seen. Achieve a new level of presence powered by NVIDIA® VRWorks technology. Realistic visuals, sound, touch interactions and simulated environments are your new virtual reality .And with NVIDIA® GeForce® 10-series graphics and the latest, greatest CPUs, the Alienware 15 goes beyond what's expected.

Take your graphics further
The Alienware Graphics Amplifier enables future-proofing of upgradeable full-length, dual-wide graphics and additional 4-port USB 3.0 hub for added peripherals. With a dedicated PCI-Express X4 Gen 3 with up to 40Gbps throughout, you never have to worry about the disadvantages that come with a shared connection.

Nothing between you and gaming
NVIDIA® G-Sync delivers the smoothest a fastest experience ever thanks to its ability to synchronize display refresh rates to the GPU in your GeForce® GTX-powered PC, eliminating screen tearing and minimizing both display stutter and input lag.
Witness the difference an expansive 15" LCD screen can make with supported FHD 60Hz
*
, FHD 120Hz
*
 and UHD resolution options – all with anti-glare finish.

Tools gamers need
The Alienware 15 has been upgraded to give gamers the tools they need to be the best.
Killer™ Wireless:
Killer DoubleShot™ Pro provides a wired and wireless networking setup that prioritizes internet traffic and data streaming to applications most important to you. Optional Killer 1550 allows up to 1.73 Gbps max throughput for even more high-speed gaming.
Thunderbolt Type-C port:
Upgrade to multiple port options with a multi-use port ready to be used as a USB 3.1 port offering 10Gbps of data transfer, a Thunderbolt connection capable of 40Gbps, or a DisplayPort enabling various monitors supporting the DP protocol.
Longer battery life:
We offer the maximum amount of battery power legally allowed with the 99Whr
*
 battery – storing and delivering more power than any other laptop battery for longer uninterrupted gameplay.
*
Solid-state drive:
Load your games faster, get shock and vibration protection, better speed and capacity, and much more. Solid-state drives are whisper-quiet and have fewer failures because they have no moving parts. A quieter system means you can better pinpoint every footstep your enemy makes. And with available Optane™ memory, you can take your game even further.
Hear every battle cry:
Due to the upgraded design, a larger and more effective speaker box has been installed, improving audio output for a clearer and more dramatic gaming experience.
Clear the desktop and the board:
Avoid excess cables and embrace the "desktop mode" design, where most of your critical connections and ports are in the back and out of the way.

Ports & Slots
1. Type-A SuperSpeed USB 3.0 Port | 2. Killer Networks e2500 Gigabit Ethernet NIC | 3. Mini-Display Port 1.2 (certified) Output | 4. HDMI 2.0 Output | 5. Thunderbolt™ 3 Port | 6. Alienware Graphics Amplifier Port | 7. Power/DC-in Jack | 8. Noble Lock port (cable and lock sold separately)| 9. Type-C SuperSpeed USB 3.0 Port| 10.Type-A SuperSpeed USB 3.0 Port with PowerShare Technology | 11. Headphone 1/8" Port (retaskable for Microphone/Line-In analog audio input) | 12. Audio Out 1/8" Ports (Compatible with inline mic headset). | Note: Epic silver chassis color not available at this time.

Dimensions & Weights
1. Height: 1.0" (25.4mm) | 2. Width: 15.3" (389mm) | 3. Depth: 12.0" (305mm) | Average Weight: 7.69 lbs (3.49 kg)
*
&nbsp
Essential accessories for your Alienware 15
Maximize the performance of your Alienware 15 laptop with Dell-recommended essential accessories.
Alienware 34 Curved Gaming Monitor | AW3418HW
Lose yourself in gameplay on this 34-inch monitor with a curved 3800R in-plane switching display with NVIDIA® G-Sync™, wide viewing angles and amazing resolution.
Alienware 25 Gaming Monitor | AW2518H
Custom AlienFX lighting stands out on this 25-inch monitor featuring a 240Hz refresh rate, 1-ms response time, and NVIDIA® G-Sync™ technology
Alienware 25 Gaming Monitor | AW2518HF
Expect effortlessly smooth gaming on this 25-inch monitor featuring a 240Hz refresh rate, 1-ms response time, and AMD FreeSync™ technology.
Alienware Graphics Amplifier
Supercharge your gameplay with a high-powered amplifier that unleashes stunning, graphics-intensive 4K and virtual reality games. Compatible with select Alienware laptops and desktops.
Alienware Pro Gaming Keyboard | AW768
Bring competitive edge to every game with this mechanical keyboard featuring brown switches, 15 programmable macro key functions, onboard memory and 13 RGB lighting zones.
Alienware Elite Gaming Mouse | AW958
Count on incredible speed and sensitivity control with a 12,000 DPI optical sensor, up to 13 programmable buttons, and AlienFX RBG lighting.
Peace of mind comes standard
Alien Autopsy comes preinstalled on all new Alienware devices to provide advice and alerts so you'll know about issues before they happen and have tools to fix those issues if they arise. Alienware Respawn offers flexible, automated backup and recovery to ensure your important documents, pictures and media files remain safe. And Dell Support saves time and reduces hassle with valuable warranty information and services.
Look for these additional services at checkout
Alienware Product Support
Your Alienware system includes 1-Year Limited Warranty plus Mail-in Service (customer provides box and Dell pays shipping) with additional extensions up to 4 years available. Also, exclusively for Alienware systems, get in-game repairs and troubleshooting.
1-4 Years Accidental Damage Service*
Let us repair or replace your system in the event of an accident. Accidental Damage service covers surges and screen breaks, liquid splits, accidental drops and falls.
All of the support. None of the hassle.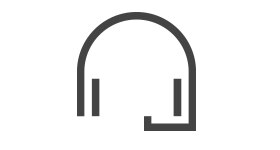 Premium Support Plus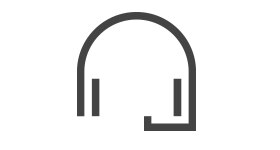 Premium Support
Count on 24x7 help from Dell Premium Support. With experts at the ready, you can expect quick and easy issue resolution with less time on hold.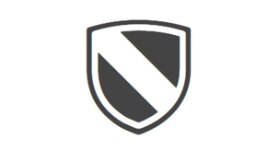 Accidental Damage Protection
You can't prevent surges, drops and spills, but Dell Accidental Damage Service helps simplify recovery from them.
*
Dell can get you up and running again quickly and easily.
&nbsp

From drivers and manuals to diagnostic tools and replacement parts, Dell Product Support has you covered.
Get Started
&nbsp