Ordinateurs portables Dell Latitude E4200
Professionnels et cadres à la recherche du nec plus ultra de la mobilité, sans avoir à sacrifier les fonctionnalités haut de gamme qu'offre la gamme d'ordinateurs Latitude série E.
Sélectionner
Latitude E4200 Ordinateur Portable
Latitude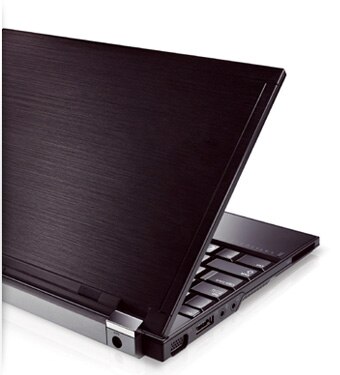 Inspired Design
The Latitude E4200 is designed to travel in style. With premium magnesium alloy construction, longer-lasting paint finishes and robust metal hinges, the new Latitude E4200 is more durable than ever. Dell Latitude Ultra-Portable laptops also feature exclusive on-the-go innovations such as:

Dell Latitude ON™ for easy access to critical online features
Dell ControlPoint™ software
Dell ExpressCharge™
A Dell slim-line AC/Auto/Air adapter to maximise productivity on the road.
Instant Connectivity
Enjoy instant access to email, calendar and internet with the new Dell Latitude ON™ communication module. Dell Latitude ON enables bi-directional remote access to your Microsoft Exchange data with the single touch of a button without booting or waking your entire laptop—lowering power consumption and extending battery life.
Peace of Mind
Sleep easy knowing that Dell Latitude laptops—and your company's data—are secure and protected anywhere in the world. Dell offers a broad range of laptop security and data protection options that can easily integrate into your current infrastructure, including:

Dell ControlVault™ secure credential management
Multi-factor authentication via an integrated contactless smart card reader, Trusted Platform Module v1.2 and optional biometric fingerprint reader
Solid State Drive technology for improved data protection
Dell Mobile Asset Protection Services* to help maximise uptime while protecting your investment with Extended Battery Service* and Laptop Tracking & Recovery*
Dell Mobile Data Protection Services* include Remote Data Delete*, Hard Drive Data Recovery* and Certified Data Destruction services*. With these optional services, Dell can remotely delete your sensitive data, prevent potential loss of valuable data, certify destruction of data or recover data from a failed hard drive without a backup.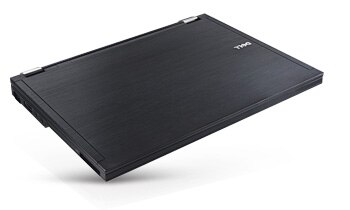 Total Control of Ownership
The ultimate team player, Latitude ultraportable laptops can be managed virtually anywhere in the world by your IT professionals. With image and systems management tools like Dell ImageDirect™ and Dell Client Manager, you can help simplify systems management and free up IT to focus on more strategic business challenges.
Carte vidéo
Carte Intel® Graphics Media Accelerator 4500MHD
Écran
Écran LED Premium UltraSharpTM 31 cm (12,1") WXGA (1280 x 800)
Lecteur optique
8X DVD-ROM, 24X CDRW/DVD, 8X DVD+/-RW
Dell ProSupport
Faster, more reliable support services designed to address the technology challenges you face today. This new support portfolio is focused on your needs, time demands and budgets. 
 
Need professional support services that take care of both you and your employees' IT needs 7x24? Choose Dell ProSupport to get access to a certified technician in two minutes or less.

Got an IT staff? Choose Dell ProSupport for IT and get tech-to-tech support with Fast-Track Dispatch, along with 7x24 access to Dell-certified technicians.

 Dell ProSupport Service Model 

Dell ProSupport

Dell ProSupport for IT

Designed for organisations with limited or no dedicated IT staff.

Includes:


7x24 direct break-fix hardware support for your employees

"How-to" support on popular software applications such as Norton AntiVirus, Microsoft Office, Microsoft Small Business Server, Intuit QuickBooks, Adobe Photoshop and Adobe Acrobat.

Access to a certified technician in two minutes or less



Designed to provide tech-to-tech support for IT Professionals, Database Administrators and internal Service Desks or helpdesks.

Includes:


7x24 Direct access to Dell Expert Centers

Fast-track dispatch for Dell-certified technicians

Escalation management through Dell's Global Command Centers



Next, further customise your support solution by taking advantage of the Dell ProSupport Options below that align to how you use your technology.


SPEED OF RESPONSE

PROTECTION

International Onsite Service

*

-

Provides service and support for your Dell laptop while you are traveling.

Specialised Onsite Options – Allows you to augment your daily IT management or tap into specific technical expertise for critical projects when needed. Recommended options for laptops include:


Onsite Parts Management to help minimise downtime by having parts at your fingertips.
Onsite Personnel to augment your IT staff.
Onsite Diagnosis for accelerated troubleshooting.



Asset Management and Protection


Accidental Damage Protection

*

repairs or replaces accidentally damaged systems
Laptop Tracking & Recovery tracks lost or stolen systems
Extended Battery Service covers an optional replacement battery during a system's 3-year limited warranty period



Data Management and Protection


Keep Your Hard Drive

*

helps you retain control of sensitive data

Hard Drive Data Recovery provides data recovery from a failed hard drive
Remote Data Deletion can remotely delete data if your system goes missing due to loss or theft
Certified Data Destruction wipes your hard drive clean and destroys data



Deployment Services
Our end-to-end deployment services are designed to simplify and accelerate the customisation and utilisation of your new systems. Dell Deployment Services include everything from order consolidation to coordination of deployment resources.

Learn more
Managed Deployment
Dell Managed Deployment Services are for customers who need a complete, end-to-end deployment solution. Managed deployments are useful within complex logistical environments which require a single point of accountability.

Learn more
Custom Factory Integration
Dell offers custom factory integration services to help accelerate your system deployments. We can perform a range of services such as custom configuration, consolidation, and integration in our factory.

Learn more
ImageDirect
ImageDirect is a web-based, hosted image management service that enables customers to easily create, manage, and load custom images for Dell commercial client systems.

Intel® AMT and Intel® vPro™ Support
For Intel® AMT and Intel® vPro™ customers, new deployment service options such as unique password pre-population; pre-configured management settings; and no-touch deployment can help ease deployment concerns while saving time and money.

Advanced Configuration Services
With Advanced Configuration Services (ACS), you can save time and resources by selecting various settings during the purchase process. You can choose to partition your hard drive; select boot order; change BIOS settings; and modify various standard software configuration settings.


Asset Recovery Services
Asset Recovery Services offers safe and environmentally-appropriate disposal solutions for outdated or end-of-life IT assets. This service includes transportation, flexible logistics, equipment processing, detailed data security and environmental reports at an affordable price.

Learn more