PowerEdge FC640 server sled
Scale business performance and drive increased agility for demanding workloads to boost IT transformation with the customizable PowerEdge FC640 server.
Sélectionner
Dell EMC PowerEdge FC640 server sled
PowerEdge
Processeur
Up to two 2nd Generation Intel® Xeon® Scalable processors with up to 28 cores per processor
Système d'exploitation
Canonical® Ubuntu® LTS
Citrix® Hypervisor
Microsoft® Windows Server® LTSC with Hyper-V
Oracle® Linux
Red Hat® Enterprise Linux
SUSE® Linux Enterprise Server[SK1] 
VMware® vSphere®
DIMM Speed
Up to 2933MT/s

Memory Type
DIMM
RDIMM
LRDIMM

Memory Module Slots
16 DDR4 DIMM slots

Maximum RAM
DIMM 1TB
RDIMM 1TB
LRDIMM 2TB

Contrôleurs de stockage
Internal Controllers
PERC H330, H730p, HBA330

Software RAID
S140

Internal Boot
Boot Optimized Storage Subsystem (BOSS):
HWRAID 2 x M.2 SSDs 240GB, 480GB
Internal Dual SD Module
*ESXi (only OS supported)
Baies de disques
FC830 :
Baies de disques avant :
Jusqu'à 8 disques durs/SSD de 2,5" SAS/SATA, disque SSD NVMe

FC640 :
Baies de disques avant :
Jusqu'à 2 disques durs/SSD de 2,5" SAS/SATA, disque SSD NVMe, capacité 12,8 To max.

FC630 :
Baies de disques avant :
Jusqu'à 2 disques durs/SSD de 2,5" SAS/SATA, disque SSD NVMe

FC430 :
Baies de disques avant :
Jusqu'à 2 disques SSD uSATA de 1,8"

FD332 :
Jusqu'à 16 appareils de stockage au format compact par boîtier FD332
Disques durs/SSD SATA ou SAS
Blocs d'alimentation
(FX2 chassis)
1600W Platinum
2000W Platinum
2400W Platinum
1+1 redundant, redundancy alerting only (RAO), & 2+0 non-redundant configurations
Up to 8 hot plugs fans with full redundancy
Ventilateurs
FC830, FC640, FC630, FC430 :
Ventilateurs enfichables à chaud et entièrement redondants

FD332 :
s.o.
Dimensions et poids
Height
211.0mm (8.3")
 
Width
40.3mm (1.6")
 
Depth
535.8mm (21.1")

Weight
5.8kg (12.79lbs.)

Logiciel OpenManage
OpenManage Enterprise
OpenManage Essentials
OpenManage Mobile
OpenManage Power Center
Intégrations et connexions
Intégrations OpenManage :
Microsoft® System Center, VMware® vCenter™, BMC Software

Connexions OpenManage :
Nagios®, Nagios XI, Oracle® Enterprise Manager, HP Operations Manager, IBM® Tivoli® Netcool®/OMNIbus, IBM Tivoli Network Manager, CA Network and Systems Management (NSM)
Sécurité
Cryptographically signed firmware
Secure Boot
Secure Erase
Silicon Root of Trust
System Lockdown (requires OpenManage Enterprise)
TPM 1.2/2.0, TCM 2.0 optional
E/S et ports
FC640 :
Options réseau
2 x 10 GE + 4 x 10 GbE
4 x 1 GbE

FC830 :
Options réseau
2 x 10 GbE
4 x 10 GbE
4 x 1 GbE

FC430 :
Options réseau
Carte LOM 10 GbE à deux ports

FD332 :
Non applicable
Systèmes d'exploitation pris en charge
FC640, FC830, FC430 :
Canonical® Ubuntu® Server LTS
Citrix® Hypervisor®
Microsoft® Windows Server® avec Hyper-V
Oracle® Linux
Red Hat® Enterprise Linux
SUSE® Linux Enterprise Server
VMware® vSphere®

FD332 :
N/D
Support recommandé
Choose Dell ProSupport Plus for critical systems or Dell ProSupport for premium hardware and software support for your PowerEdge solution. Consulting and deployment offerings are also available. Contact your Dell representative today for more information. Availability and terms of Dell Services vary by region.
Ports
Network Options
2 x 10GbE + 4 x 10GbE
4 x 1GbE
Stockage
Front Bays
Up to 2 x 2.5" SAS/SATA/NVMe (HDD/SSD), max 12.8TB
Emplacements
PCIe
See PowerEdge FX2 chassis specification

Video Card
1 x VGA controller integrated with iDRAC

Gestion
Embedded / At-the-Server
Chassis Management Controller
iDRAC9   
iDRAC RESTful API with Redfish
iDRAC Direct   

Consoles
OpenManage Enterprise
OpenManage Enterprise Power Manager

Mobility
OpenManage Mobile

Tools
Dell EMC RACADM CLI
Dell EMC Repository Manager
Dell EMC System Update
Dell EMC Server Update Utility
Dell EMC Update Catalogs
iDRAC Service Module[SK1] 
IPMI Tool
OpenManage Server Administrator
OpenManage Storage Services

OpenManage Integrations
BMC Truesight
Microsoft® System Center
RedHat® Ansible® Modules
VMware® vCenter

OpenManage Connections
IBM Tivoli® Netcool/OMNIbus
IBM Tivoli® Network Manager IP Edition
Micro Focus® Operations Manager I
Nagios® Core
Nagios® XI


Emplacements d'extension E/S
FC830, FC640, FC630, FC430 :
dans les spécifications du boîtier PowerEdge FX2

FD332 :
s.o.
Scale incrementally with powerful blocks of computing resources
React quickly and boost your services delivery with Dell EMC PowerEdge FC640 server for the PowerEdge FX2.

The FC640 is a flexible 1U 2S server with powerful processors, large memory capacity and highly scalable I/O. The FC640 accelerates workloads and secures operations to help you drive your IT transformation with a cost-efficient and dense core design. From private cloud to software-defined storage, the FC640 transforms your legacy operations with a nimble and agile approach, ideal for better business results.
Boost performance with highly flexible, scale-out storage blocks
Rapidly scale dense Direct Attached Storage (DAS) and Software-Defined Storage (SDS) applications in your FX infrastructures with the 1U FD332 storage module. Create a storage environment that supports balanced data growth on an as-needed basis. Avoid overprovisioning by scaling your storage needs to the workloads you are running. With support for SAS and SATA HDD/SSDs you can readily adapt to the performance needs of your applications.
Sustain your business and grow with intelligent automation
Make IT operations more efficient and your FX infrastructure more productive and reliable with Dell EMC systems management. Take advantage of OpenManage systems management portfolio used across other PowerEdge servers with the FX2, or leverage the embedded chassis management.


Perform automated deployments, updates and configurations with agent-free iDRAC with Lifecycle Controller.
Simplify with the new OpenManage Enterprise console, with custom reports and automatic discovery.
Enable easy collective or individual server management with the embedded Chassis Management Controller (CMC).
Dell EMC propose des services de bout en bout complets
L'optimisation du cycle de vie informatique est essentielle. Nous proposons des services d'expert
*
pour toutes les phases du cycle de vie. Économisez du temps et des ressources, réduisez vos efforts et améliorez votre expérience informatique.
Suite ProSupport pour les entreprises
Prenez le temps de vous concentrer sur la transformation de votre entreprise avec une expertise et des conseils d'assistance qui ont fait la réputation de Dell EMC à travers le monde. Choisissez le support adapté en fonction de l'aspect stratégique de systèmes spécifiques avec l'analyse prédictive automatisée, l'assistance collaborative par des tiers et la gestion des comptes de service.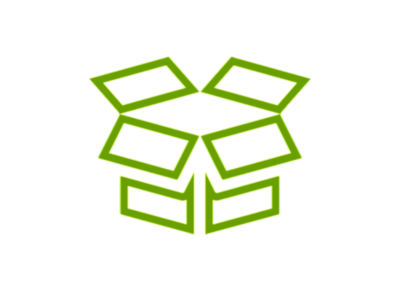 ProDeploy
La solution Dell ProDeploy Enterprise Suite vous permet de mieux tirer parti de la technologie, dès le départ. Faites confiance à nos experts pour gérer les déploiements, qu'il s'agisse d'installations matérielles de base ou d'intégrations complexes, en passant par la planification et la configuration. Notre suite complète de services de déploiement et de certifications professionnelles vous aide à garantir les résultats de vos activités, dès à présent et pour l'avenir.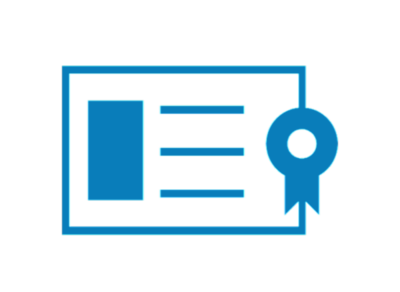 Formation et certification
Les services de formation Education Services proposent une gamme étendue de services de formation dispensés selon des méthodes diverses : formation en classe, en ligne au rythme de chacun ou assurée par un formateur virtuel. En proposant des programmes de formation complets et flexibles, nous aidons vos collaborateurs à acquérir facilement les compétences dont ils ont besoin pour gérer et optimiser votre nouvelle technologie.
Conseil
Les services de conseil vous permettent de profiter de conseils d'expert afin de développer, d'optimiser et de transformer votre environnement informatique à votre rythme et selon vos contraintes budgétaires. Nos nombreux consultants et ingénieurs certifiés, aidés par des équipes de gestion de programmes, vous apporteront leur solide expertise technique. Vous pouvez être assuré que votre projet sera mené de façon appropriée et dans les délais fixés.
Financement et location
Les nombreuses options de financement et de location proposées par Dell Financial Services™ vous permettent d'identifier des opportunités au sein de votre entreprise en termes de dépenses d'investissement, dépenses d'exploitation et flux de trésorerie.