Dell PowerVault NX3000 Solution efficace intégrée de gestion des blocs de données et des fichiers.
Clients souhaitant répondre à un accroissement rapide des volumes de données par une solution hautes performances de partage des données bénéficiant d'une grande flexibilité dans la gestion des blocs de données.
Sélectionner
Stockage en réseau PowerVault NX3000
PowerVault

Advanced Software for More Efficient Data
It is now possible to share data among many, disparate users in an efficient way. Single Instant Storage (SIS) eliminates data clutter. It identifies duplicate files, saves one copy and replaces other version with pointers to the stored versions. Distributed File System (DFS) gives you simplified, quick access to data stored across wide WAN/LAN environments. DFS Replication makes it possible to eliminate local backup at branch offices and rely on daily backups from the corporate office. This helps keep administrative tasks centralized and easier to manage.
File Services Resource Manager (FSRM) is a single-management interface that delivers better managed file services across CIFS/NFS and provides improved control and compliance over files. This is great for audit and planning purposes.
Network File System(NFS) allows administrators to consolidate file-sharing resources so both Windows and non-Windows clients can collaborate more effectively.
The PowerVault™ NX3000 supports systems management with remote management through iDRAC and OpenManage 6.1including DMC (Dell Management Console), IT Assistant.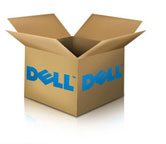 No Time Wasted to Setup or Manage
File services are already preconfigured as part of the NX3000 for painless deployment. This reduces the overall deployment time, as it removes many management tasks and minimizes the impact on organizations' file infrastructures.
The new "Initial Configuration Tasks" interface starts automatically during logon for streamlined setup of admin passwords, network settings, domain membership and configuring updates. This lets users get back to running their business instead of babysitting setup.
Remote management is handled through a simple browser with ActiveX RDP for Windows or Java RDP for non-Windows.
Finally, there is no need for Client-Access Licenses (CALs) because support for multiple users is already built into the appliance.
Expandable and Highly Available
The PowerVault NX3000 solution expands capacity using PowerVault MD storage arrays or by leveraging SAN arrays, acting as a NAS gateway.

Adding to the internal storage capacity of either high performance SAS drives, or high capacity nearline-SAS or SATA drives, external expansion arrays can provide even more flexibility. With support for both SAS and SATA in a single enclosure MD storage arrays allow organizations to optimize their storage deployments by storing data on different drive technologies without adding unnecessary hardware.

Implementing clustered, high availability solutions is also easy by clustering two NX3000 appliances. The PowerVault NX3000 can grow with you and support many companies growing data availability requirements.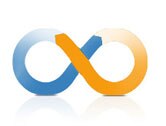 Integration that Adapts to Your Environment
The Dell PowerVault NX3000 is a network-attached storage system that stores both file and application data(using the optional iSCSI target) at the same time while supporting different operating environments. The PowerVault NX3000 can also be deployed as a SAN gateway in front of a Dell/EMC, EqualLogic PS Series or PowerVault MD Series backend to leverage your existing SAN investment.
The PowerVault NX3000 harnesses the performance of the Intel® Xeon® Quad-Core or Dual-Core 5500 series processors resulting in improved file access and throughput. Plus, it has the added bonus of advanced software making data easier to manage and share.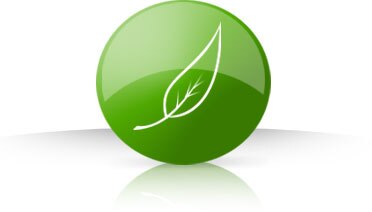 Conception à haute efficacité énergétique
Le serveur PowerVault NX3000 est équipé des technologies Energy Smart™, conçues pour réduire la consommation énergétique tout en augmentant la capacité de performances. Les fonctionnalités à haute efficacité énergétique incluent :

Des blocs d'alimentation efficaces et adaptés à la configuration requise
Une efficacité de la conception innovante au niveau des systèmes
Une gestion de l'alimentation et thermique basée sur des stratégies
Des composants Energy Smart normalisés à haute efficacité
Tous ces éléments visent à augmenter l'efficacité énergétique de nos tout derniers serveurs de datacenter de base, tout en offrant les performances dont votre entreprise a besoin.
Dell ProSupport



Faster, more reliable support services designed to address the technology challenges you face today. This new support portfolio is focused on your needs, time demands and budgets.
Need professional support services that take care of both you and your employees' IT needs 7x24? Choose Dell ProSupport to get access to a certified technician in two minutes or less.
Got an IT staff? Choose Dell ProSupport for IT and get tech-to-tech support with Fast-Track Dispatch, along with 7x24 access to Dell-certified technicians.

 

Dell ProSupport Service Model
 
Dell ProSupport


Dell ProSupport for IT

Designed for organisations with limited or no dedicated IT staff.

Includes:


7x24 direct break-fix hardware support for your employees

"How-to" support on popular software applications such as Norton AntiVirus, Microsoft Office, Microsoft Small Business Server, Intuit QuickBooks, Adobe Photoshop and Adobe Acrobat.

Access to a certified technician in two minutes or less

Designed to provide tech-to-tech support for IT Professionals, Database Administrators and internal Service Desks or helpdesks.

Includes:


7x24 Direct access to Dell Expert Centers

Fast-track dispatch for Dell-certified technicians

Escalation management through Dell's Global Command Centers
Next, Dell ProSupport Options align to the way you use technology – rapidly responding to your needs, protecting your investment, your productivity and your sensitive data, and providing enhanced proactive support services to help reduce the risk and complexity of managing your infrastructure.

SPEED OF RESPONSE


PROTECTION

PREMIUM PROACTIVE

Mission Critical - Perfect for server and storage environments where avoiding unplanned downtime and reducing recovery time through priority response are a must. The package includes priority 4-hour onsite

*

service or optional 2-hour response with 6-hour hardware repair, Dell's proven Critical Situation process, and emergency dispatch.

Data Management and Protection


Keep Your Hard Drive

*

helps you retain control of sensitive data

Certified Data Destruction wipes your hard drive clean and destroys data

 

Proactive Maintenance - Maximises the availability and stability of your infrastructure proactively. The package includes a detailed system assessment and implementation of driver or firmware updates and upgrades for your server or storage systems.

Remote Advisory Options - Provides telephone and Internet access to technical expertise for specialised applications and solutions such as Microsoft Exchange, Virtualisation and more.
EDT Installation
Enhanced installation and configuration with Dell professional project management and documentation. A project manager will be acting as the single-point-of-contact for the entire installation project from pre-site audit to co-ordination of the installation and delivery of post-project documentation.


Comprehensive Training
Get the skills you need to keep pace in today's competitive IT environment with comprehensive training and certification courses. Dell offers a vast array of instructor-led classes and online training courses in a range of topics from server maintenance to in-depth technical overview of specific systems.