Comprehensive and affordable deployment appliances
Dell™ KACE™ K2000 Deployment Appliances fulfill your systems provisioning needs, including inventory assessment, OS deployment, application installation, configuration and recovery.
Dell KACE K2000 Deployment Appliances
Dell Kace
Easy to use, comprehensive and affordable
Dell KACE K2000 Deployment Appliances represent a fully integrated systems provisioning solution that can help eliminate the complexities of software-based deployment processes through a simple interface and comprehensive functionality.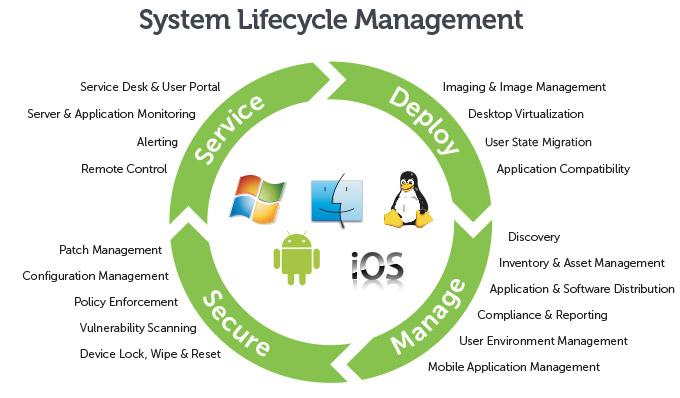 Easy to use
Train your staff (and yourself) in just hours, and deploy in as little as a day. An intuitive web-based interface allows administrators of virtually all skill levels to execute advanced administrative duties.

Comprehensive
Automate predeployment configuration tasks such as hard drive, BIOS and RAID configurations. Then automate post-deployment tasks including software distribution and configuration management.


Centralized pre- and post-deployment
No matter the size of your organization, the Dell KACE K2000 Deployment Appliance can fulfill your systems deployment needs while significantly reducing the strain on your IT resources.
In a fraction of the time it takes to deploy systems using software-based solutions, you can perform inventory assessments, OS imaging, application provisioning and data migration and recovery tasks.
These all-in-one appliances offer plug-and-play deployment onto your LAN. Absolutely no up-front customization or programming effort is required. Once connected, you're ready to begin deploying systems. And after a system is deployed, Dell KACE Deployment Appliances can make recovery of a failed system quick and easy.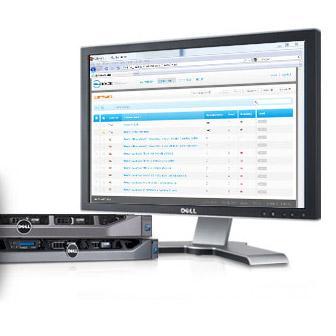 Centralized administration
With a centralized point of command, deployment and recovery tasks can be carried out more easily than ever.


An easy to use Web-based console can be accessed via any device using a supported browser
You can have remote access to all functionality across the deployment lifecycle
Integration with the KACE K1000 Management Appliance includes single sign on, fast switching and viewing of K1000 inventory from the K2000
Please note: Dell KACE appliances are nonreturnable and may not be transferred without express written consent from Dell, which may be withheld in Dell's sole discretion. Complete information on Dell's Return Policy can be found here.