The technology you want.
The Alienware M18x laptop can house up to an incredible 32GB1 of DDR3 RAM and support for up to XMP DDR3 memory options up to 1866MHz, providing the speed you need to achieve victory. M18x can be configured with up to 3 hard drives, including mSATA for caching or optional SSDs for greater speed. On top of all that, RAID options deliver high speeds and data security to put you on the fast track to victory.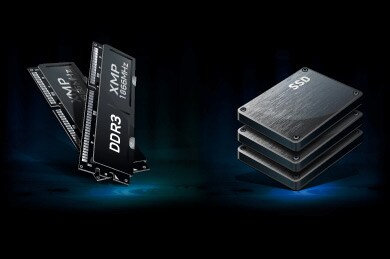 1 GB means 1 billion bytes and TB equals 1 trillion bytes; significant system memory may be used to support graphics, depending on system memory size and other factors.