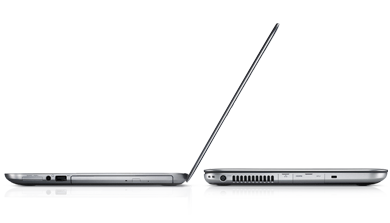 Meet your new Ultrabook.
Inspiron 14z is more than just a typical laptop. It's an Ultrabook — it's just 0.8" thin, super-powerful, has long battery life and boots up in seconds. A built-in DVD drive makes Inspiron 14z a fully featured Ultrabook.


0.8" thin: The Inspiron 14z Ultrabook has a super-slim profile, so it fits easily into your bag or backpack and takes up less room on your lap or desk.
Lightweight and with long battery life: At just 4.12 lbs (1.87 Kg), the Inspiron 14z Ultrabook is perfect for keeping you connected whether you're at the library, coffee shop or a friend's house.