La Alienware 17 está diseñada para los juegos de alto rendimiento, ya que combina una potencia deslumbrante con capacidades de gráficos sorprendentes.
Lo sentimos, pero ya no es posible adquirir este artículo en el sitio web. Por favor vea nuestro producto de reemplazo recomendado.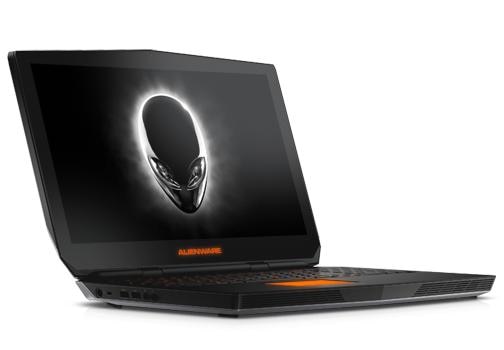 Alienware 17
Alienware
With Windows 8.1 — for a smooth, versatile PC experience.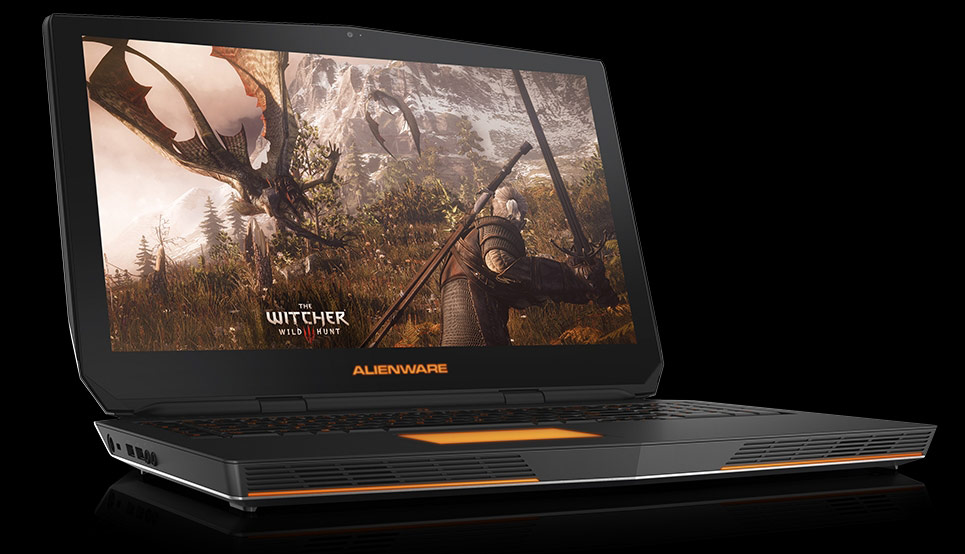 Big screen. Big performance.
Game the way you want on the Alienware 17. It's thinner and lighter than any 17" laptop we've created before, but that doesn't mean we skimped on performance. Crafted with aerospace-inspired carbon fiber filled surfaces that add stiffness and durability, copper heat sinks that enable proper cooling, Quad HD display and high-performance CPU and graphics, the Alienware 17 is designed to give you an awesome gaming experience anywhere, every time.

When paired with the optional Alienware Graphics Amplifier featuring a desktop GPU of your choice, you can transform the Alienware 17 into the ultimate at-home entertainment experience. Just plug in and get lost in the vivid display and massive performance boost of desktop-class graphics.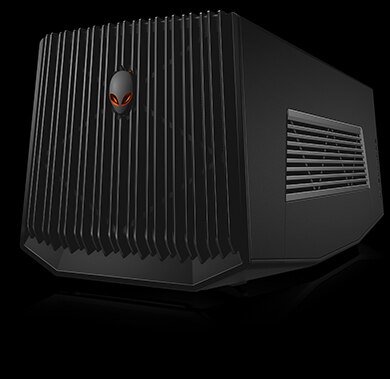 Gráficos amplificados. Juegos avanzados.
Conecte. Abróchese el cinturón: potencie los videojuegos en el hogar con el amplificador de gráficos Alienware opcional. Simplemente conecte la Alienware 17, reinicie y disfrute de una experiencia de escritorio totalmente expandida con gráficos avanzados habilitados para NVIDIA o AMD 4000, procesador Intel® Core™ i7 con sobreaceleración, pantalla con varios monitores y mayor conectividad con un concentrador USB 3.0 integrado de 4 puertos.

Súper combo: asociado con la Alienware 17, el amplificador de gráficos ofrece una solución perfecta para el jugador que desea tener todo el ritmo frenético de la mejor experiencia en videojuegos, en cualquier momento. Utilice la sorprendente pantalla LCD de la Alienware 17, o conecte hasta dos monitores adicionales a través de los puertos DisplayPort de la laptop, o bien active tantos monitores adicionales como lo permitan las tarjetas de gráficos del amplificador.

Opciones de gráficos extremos integrados: la emoción extraordinaria de los videojuegos viene a tope en la Alienware 17, con opciones de tarjetas de gráficos NVIDIA® GeForce® GTX 970M o 980M y hasta 8 GB de GDDR5. Estas corresponden a la clase más alta de tarjetas de gráficos móviles disponibles. Ahora podrá jugar la mayoría de los juegos con gran cantidad de gráficos a su máxima velocidad con soporte para tarjetas de gráficos que requieren una potencia impresionante de hasta 100 W para los gráficos móviles.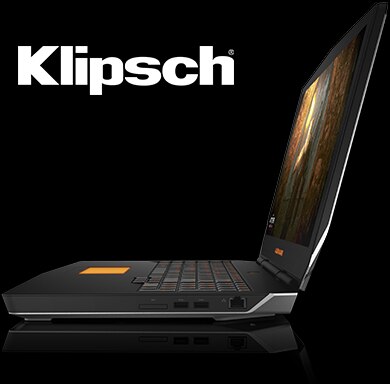 Built for intense gaming.
Lean and mean on a big screen: Enjoy IPS (in-plane switching)-based LCD technology on an expansive 17" screen that offers stunningly clear color and clarity. The Alienware 17 is available with Full HD display, or you can choose Full HD display with a touch screen option. Get up to 2560X1440 pixel density for astonishing color clarity, and extra wide viewing angles.


IPS and touch mean a more awesome display: IPS panel technology decreases lag, and provides accurate color from all viewing angles. Optional touch technology with TrueLife high-gloss display brings you closer to the action.


Your keyboard advantage: Intense gaming requires a bold keyboard, and this premium reinforced full-size keyboard is up to the task. It includes 9 Alienware TactX programmable keys, a numeric pad, 4-zone multi-color RGB AlienFX lighting and the most responsive keys in the game – providing uniform feedback across all keys when typing. Designed for precision and speed when you need it most, you can launch applications in the middle of the action with just the touch of a button.


Sound and fury: Rich, impressive audio is powered by Klipsch and Creative SoundBlaster X-Fi technology. Visually connect with comrades and competitors with a 2.0MP Full HD webcam and let the banter flow with a dual microphone array.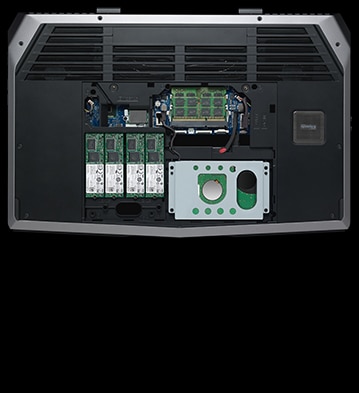 Full-throttle gaming.
The family powerhouse: Outfitted with the latest generation of up to a Quad-Core Intel® Core™ i7 processor with Turbo Boost on an Intel HM87 Express Chipset for full-throttle action, it is equipped for advanced power and a seamless gaming experience. Compared to other Alienware laptops, the Alienware 17 offers our highest graphics and CPU options for maximum CPU performance. It's our flagship laptop that brings the best of everything.

Supercharged gaming: The blazing Intel® Core™ i7 processor becomes overclocked when plugged into the optional Graphics Amplifier for the ultimate gaming advantage and excitement.

Keep your cool: The Alienware 17's main thermal module consists of copper heat pipes and plates set on the GPU. It features CPU-optimizing heat dissipation so your graphics card can use up as much wattage as it desires, and the chassis won't get too hot during battle.

Connect and conquer: A double-shot of the best gaming networking technology is inside with Killer Gigabit Ethernet and Killer Wireless 802.11ac WiFi — so you're getting the smoothest possible streaming video and gaming packets when you need them most. Multitask when you need to, without any lags or lulls in the performance you crave. Plus, all Alienware 17 come with Bluetooth 4.1 technology.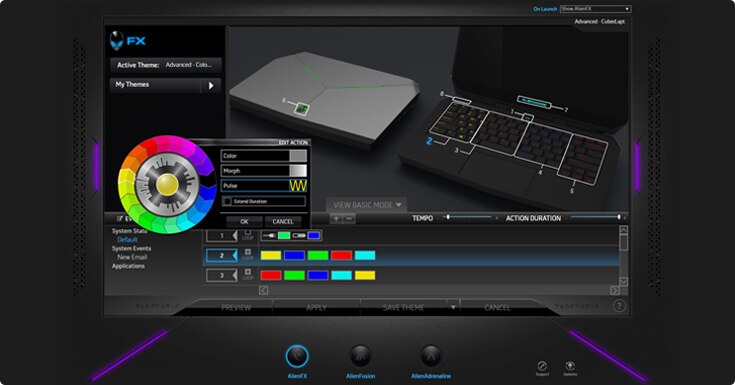 Command Center 4.0
Take control of every aspect of your Alienware PC and Graphics Amplifier's performance with stunning ease and fine-tuned adjustability.

AlienFX: Program lighting zones to be controlled by you or by any of the 85 games specifically developed to include the AlienFX API – that means the lights are designed to react to your every movie in real time. Set triggers. Make your system glow and blink. Morph your lights from one color to the next. The choice is yours.

AlienAdrenaline: Automatically load your pre-chosen display settings, alter video card performance options, and adjust GPU and memory clocks to get optimum performance from your PC and Graphics Amplifier.

AlienFusion: Manage all of your PC's power with one easy program. Alter your settings – extend battery life by dimming lights across separate areas, activating hibernation options or shutting down easily. It's all under your control.
Peace of mind comes standard.
Alien Autopsy comes preinstalled on all new Alienware devices and provides:
Advice and alerts let you know about issues before they happen and tools to fix issues if they arise
Flexible, automated backup and recovery via Alienware Respawn ensure your important documents, pictures and media files remain safe
Easy-to-access to Dell support, warranty information and services, save time and reduce hassle
Essential accessories for your Alienware 15
Complete your Alienware purchase with the Alienware Graphics Amplifier, gaming headsets, a wireless touch keyboard and more. Look for these great products and more at checkout.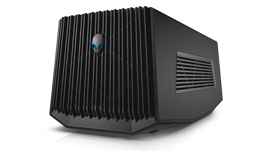 Amplificador de gráficos Alienware
Disfrute de una gran experiencia en su hogar hasta con 4000 gráficos y una pantalla de dos monitores.
Ver detalles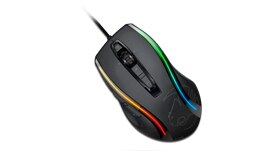 Mouse Roccat Kone XTD
Este mouse fácil de usar ofrece un excelente seguimiento y transmite hasta los movimientos más rápidos sin demora.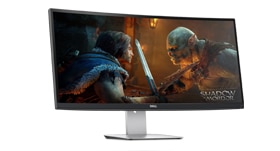 Dell UltraSharp U3415W
Disfrute de una visualización más envolvente con una sutil curva horizontal a lo largo del panel de pantalla diagonal de 34".
Ver detalles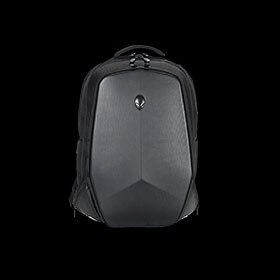 Alienware Vindicator 17" Backpack
Keep your laptop and gear protected on the go with a durable high-density nylon constructed exterior shell.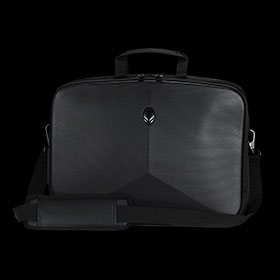 Alienware Vindicator 17" Briefcase
Experience minimal lag while on the go with a specially designed TSA checkpoint-friendly compartment.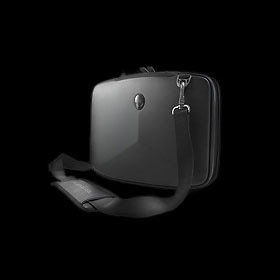 Alienware Vindicator 17" Slim Carrying Case
Slip a suite of armor on your system for extra protection and portability.
View details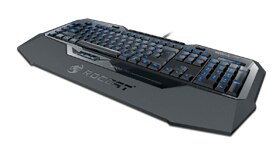 Roccat Isku FX Keyboard
Smart gaming engineering and jaw-dropping design gets you the power to own any game and be legendary.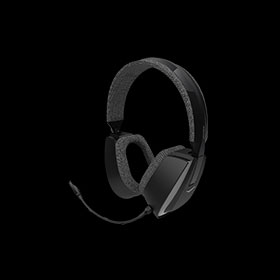 Klipsch Headset
Enjoy the ultimate in comfort, noise isolation and sound quality. The fit best and feel best.
Your Alienware comes with Alienware Basic Support.
The Alienware 17 comes standard with a 1-year return for repair with non-accidental damage or fail-on-arrival policy. All fail-on-arrival comes with Dell's standard Limited Hardware Warranty

Look for these additional services at checkout:
Alienware Enhanced Support
Includes In-Home Service after Remote diagnosis*, plus Premium Phone Support, offering 24/7 access to dedicated Alienware advanced support technicians for hardware and software assistance, including in-game repairs and troubleshooting.

1-4 Years Accidental Damage Service*
Let us repair or replace your system in the event of an accident. Accidental Damage service covers surges and screen breaks, liquid spills, accidental drops and falls.