Affordable, professional performance.
Affordable tower Workstations for professional performance. Fully configurable and ISV certified with Intel® processors and discrete graphics.
Precision (3420 & 3620) Workstation
Precision
Operating System
Available with Windows 10 Pro — for a smooth, versatile PC experience.

Powerful performance
Fast is an understatement
: Power through intensive tasks easily with processor options ranging from the new 7th Gen Intel® Core i™, 6th Gen Intel® Core i™ and Xeon® E3-1200 V5 processors enabled for fast and stable performance. Now including Intel® Core™ i7-7700K Processor options with up to 4.5 GHz turbo frequencies.
Operating System: Windows 10 Pro.
 
For the professional: Experience powerful graphics options including AMD FirePro™ or NVIDIA® Quadro® professional-grade discrete graphics for even the most demanding projects.

Boot up faster than ever: Launch your most-used files and applications in a flash with optional Intel® Optane™ memory.  Adaptive to user needs, it preloads and accelerates frequently used applications and files, providing better responsiveness without compromising storage capacity.  Everyday tasks are up to twice as responsive with Intel® Optane™ memory.*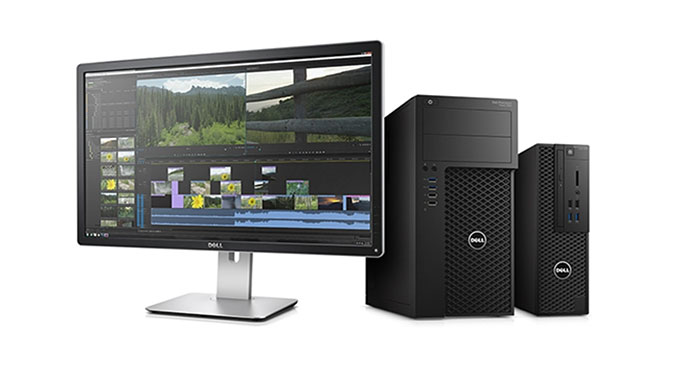 Your work can count on it
Independent Software Vendor (ISV) certification
: Dell Precision Workstations are tested to ensure the high-performance applications you rely on every day run smoothly. Dell ISV-certifications cover the most popular independent software applications. For a complete list of ISV certifications,
click here
.  
Reach maximum potential:
The Dell Precision Optimizer, with SCCM centralized management, improves productivity and performance by fine-tuning your system beyond standard factory settings, and optimizes certified ISV apps.
Smart design, now in two sizes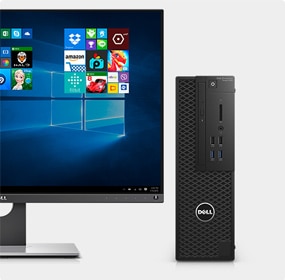 Small Form Factor
The small form factor tower workstation is the industry's most compact small form factor design. The optional Platinum-rated PSU has a smaller design that leaves a reduced environmental footprint.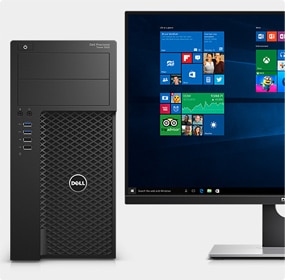 Mini Tower
The smallest mini tower workstation on the market. The compact size with the option to expand as your business needs grow makes this ideal for maximum space saving without sacrificing power or potential.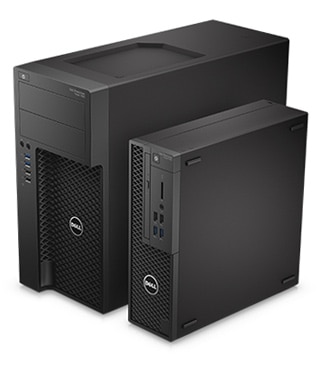 Built for security and reliability
Supreme security: You can choose your level of security with a number of beneficial options including: Optional Dell Data Protection | Security Tools + Dell ControlVault | Encryption Personal Edition or Enterprise Edition.  

Massive memory: Easily store and access large and complex 3D, multimedia and video project files with the speed and reliability of up to 64GB* of DDR4 2133 MHz memory.  

Lock and key: Available FIPS certified self-encrypting drives (SEDs) can reduce security risks and unauthorized access to your data. 

Big files? No problem: Large file transfers of data and video are quick and easy with Thunderbolt™ 2 connectivity as well as optional PCIe M.2 SSD storage.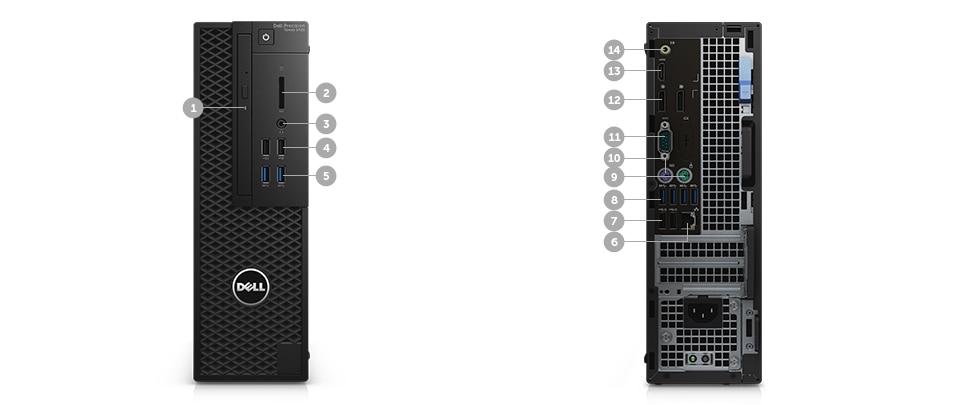 Ports & Slots – Small Form Factor Tower
1. Optical drive
| 2. Memory Card Reader | 3. Universal audio | 4. USB 2.0| 5. USB 3.0 | 6. RJ45 port | 7. USB 2.0 | 8. USB 3.0 | 9. Mouse connector | 10. Keyboard connector| 11. Serial connector | 12. Display port | 13. HDMI | 14. Line-out connector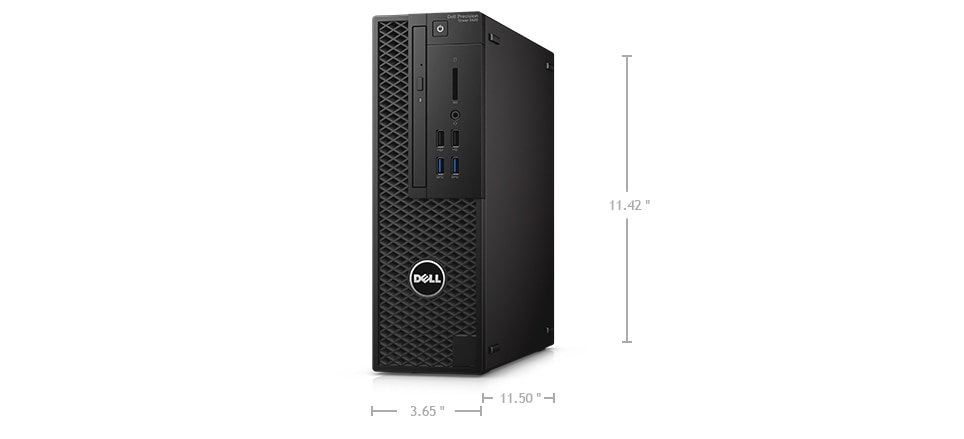 Dimensions & Weight – Small Form Factor Tower
Height: 11.42" (29cm) | Width: 3.65" (9.27cm) | Depth: 11.5" (29.21cm) | Weight: 11.68lbs (5.3kg)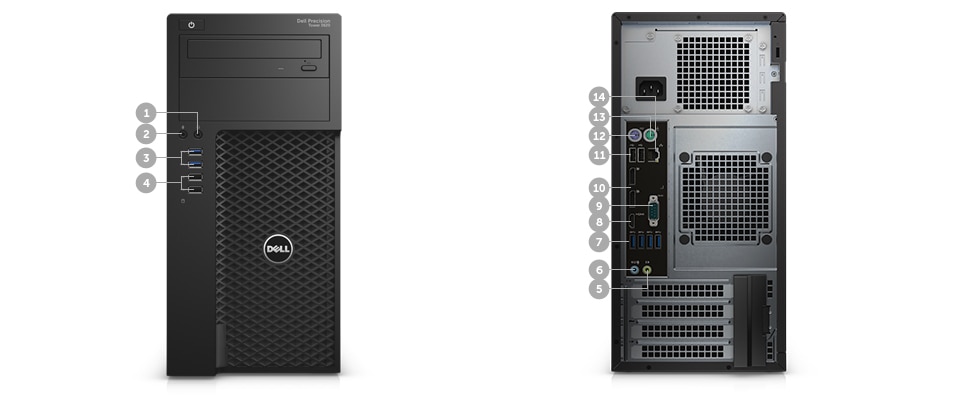 Ports & Slots – Mini Tower
1. Headphone
| 2. Microphone | 3. USB 3.0 | 4. USB 2.0| 5. Line-out connector | 6. Line-in/Microphone | 7. USB 3.0 | 8. HDMI | 9. Serial connector | 10. Display port | 11. USB 2.0| 12. Keyboard connector | 13. Mouse connector | 14. RJ45 port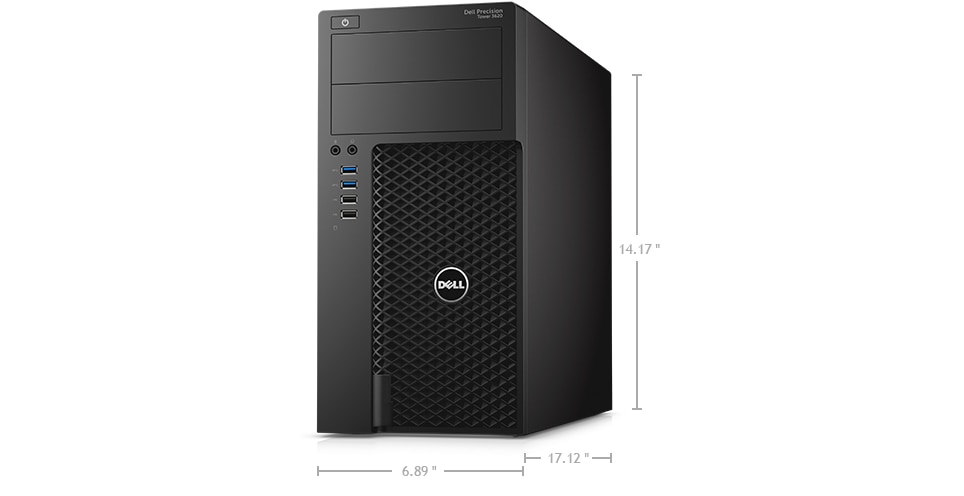 Dimensions & Weight – Mini Tower
Height: 14.17" (35.99cm)
| Width: 6.89" (17.5cm) | Depth: 17.12" (43.48cm) | Weight: 20.06lbs (9.1kg)
We've got your business covered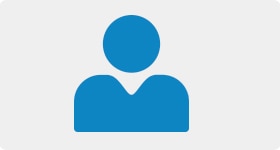 ProSupport Plus
Get anytime priority access to expert support with predictive analytics (via SupportAssist technology
*
) and damage protection for drops, spills, surges and more.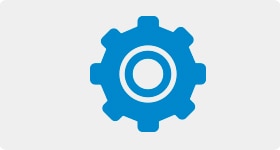 ProDeploy Plus
This comprehensive service provides seamless deployment of new technology. You get a single point of contact for project management including up-front planning, configuration, data migration and knowledge transfer.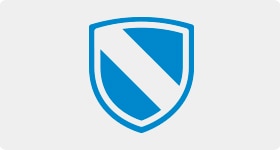 Accidental Damage Service
Enjoy worry-free ownership and minimize downtime with protection from accidental drops, spills, surges and breakages. Coverage picks up where your previous warranty leaves off and is ideal for high-risk environments and mobile workforces.
Processor
Intel® Xeon® Processor E3-1200 v5
Operating System
Windows 10 Pro
Windows 7 Professional (includes Windows 10 Pro license)
Linux® 7_2 (RHEL)
Ubuntu® 14_04
FreeDOS
Up to 64GB 2133Mhz Non-ECC DDR4 Memory
Up to 64GB 2133Mhz ECC DDR4 Memory
Video Card
One PCI Express® x16 Gen 3 Graphics card up to 50W
Hard Drive
Small For Factor
M.2 PCIe SSD
Up to (1) 1TB

2.5" SATA SSD
Up to (2) 512GB

2.5" SATA 7200 RPM
Up to (2) 1TB 7200 RPM

3.5" SATA
Up to (1) 4TB 5400 RPM
Up to (1) 2TB 7200 RPM

Self Encrypting Drives
500 GB 7200 RPM or
512GB 2.5" SSD

Mini Tower
M.2 PCIe SSD
Up to (1) 1TB

2.5" SATA SSD
Up to (4) 512GB

2.5" SATA 7200 RPM
Up to (4) 1TB 7200 RPM

3.5" SATA
Up to (2) 4TB 5900 RPM
Up to (2) 2TB 7200 RPM

Self Encrypting Drives
500 GB 7200 RPM or
512GB 2.5" SSD
Chassis
Bays
Small Form Factor:
(1) Internal 3.5" bay - supports (1) 3.5" or (2) 2.5" drives; (1) external slim line optical bay

Mini Tower:
(2) Internal 3.5" bays - supports (2) 3.5" or (4) 2.5" drives; (2) external 5.25" optical bays
Ports
Small Form Factor:

4 USB 2.0 (2 front, 2 rear)
6 USB 3.0 (2 front, 4 rear)
1 Universal Audio Jack
1 Internal SD Card reader (Optional)
3 SATA 6Gb/s
2 PS2
2 DisplayPort
1 HDMI
1 RJ45 Network Connector
1 Serial
1 Audio Line out
1 VGA Connector (Optional)

Mini Tower:

6 USB 2.0 (2 front, 2 internal, 2 rear)
6 USB 3.0 (2 front, 4 rear)
1 Microphone
1 Headphone
4 SATA 6Gb/s
Rear
2 PS2
2 DisplayPort
1 HDMI
1 RJ45 Network Connector
1 Serial
1 Audio Line in/Microphone
1 Audio Line out
Security
Trusted Platform Module* TPM 1.2 (TPM 2.0 - firmware upgradable) Dell Data Protection| Security Tools, Dell Data Protection| Encryption, Dell HW Crypto Accelerator, Microsoft Windows Bitlocker, Local HDD data wipe via BIOS ("Secure Erase"), Encryption - SED HDD (Opal FIPS), Chassis lock slot support, Lockable Port Cover, Chassis Intrusion Switch, D-Pedigree (Secure Supply Chain Functionality), Setup/BIOS Password, Optional Smart Card keyboards, Intel® Trusted Execution Technology, Intel® Identity Protection Technology, Dell Secure Works, BIOS support optional Computrace*, Intel Software Guard extensions

 
Power
Small Form Factor :

240W 92% efficient PSU (80PLUS Platinum Certified) Energy Star Compliant
180W 85% efficient PSU (80PLUS Bronze Certified) Energy Star Compliant

Mini Tower:

365W 90% efficient PSU (80PLUS Gold Certified Certified) Energy Star compliant;

290W 85% efficient PSU (80PLUS Bronze Certified) Energy Star Compliant
Dimensions
Small Form Factor:
Height: 29cm (11.42") x Width: 9.27cm (3.65") x Depth: 29.21cm (11.5")
Weight: 5.3kg (11.68lbs)

Mini Tower:
Height: 35.99cm (14.17") x Width: 17.5cm (6.89") x Depth: 43.48cm (17.12")
Weight: 9.1kg (20.06lbs)
Slots
Small Form Factor:

1 half height PCIe x16 Gen3
1 half height PCIe x4 Gen 3
1 M.2 (22x80mm)




Mini Tower:

1 Full Height PCIe x16 Gen3
1 Full Height PCIe x16 Gen 3 (wired x4)
1 Full Height PCIe x4 Gen 3

1 Full Height PCI

1 M.2 (22x80 mm)