Smart Value Flexi | DD3300-4
Simply Powerful Data Protection
Get cloud-enabled modern data protection with the Data Domain 3300, designed for the current and future needs of IT environments.
Aanbiedingsprijs
€ 7.139,55
Technische specificaties Smart Value Flexi | DD3300-4
Data Domain 3300 Selection
Data Domain 3300 Software License
Data Domain 3300 Cloud Tier License
Data Domain 3300 Cloud DR License
Optics & Cables for Network Cards
Ook inbegrepen bij dit systeem
De volgende opties en standaardselecties zijn inbegrepen bij uw bestelling.
3 Years, ProSupport with Next Business Day, Software Support
PowerEdge R740 Shipping Material
DD3300 Software Factory Installed
Smart Value Flexi | DD3300-4
Oorspronkelijke prijs
€ 12.981,00
Prijs van Dell
€ 7.139,55
Bestelcode dd3300-4
Kenmerken en Design

Delivering enterprise protection for small and mid-sized environments
In a world of ever more complex data, applications, and user needs, Data Domain DD3300 makes data protection quick, easy and cost-effective. The DD3300 is cloud-enabled for modern data protection with support for DD Cloud Tier and DD Cloud Disaster Recovery. This Data Domain appliance is specifically designed for the needs of small, midsized IT environments as well as remote/branch office IT environments. With the DD3300, Dell EMC delivers enterprise-class protection storage that customers trust in a compact, 2U protection storage appliance – purpose-built and ready to deliver industry-leading backup, archiving, disaster recovery & long-term cloud retention. With Dell EMC's advanced deduplication and native cloud-tiering, DD3300 can manage up to 4.8 PB of logical capacity.
Features
Simple 2U appliance with a modern, intuitive UI
Comprehensive data protection with leading deduplication and reliability
Licenses for DD Boost, DD Encryption & DD Replicator included
Wide coverage of both enterprise and homegrown applications
Includes DD Cloud Tier & DD Cloud Disaster Recovery
Multi-Site Scalability with network-efficient replication for ROBO use cases
Protects investment with the Future-Proof Loyalty Program (support agreement required)
Dell EMC biedt volledige end-to-end services
Optimalisatie van de IT-levenscyclus is essentieel. Dell EMC heeft specialistische services
*
voor alle fasen van de levenscyclus, zodat u minder tijd en personeel nodig hebt, minder inspanningen hoeft te leveren en uw IT-ervaring verbetert.

ProSupport Enterprise Suite
U kunt zich in alle vrijheid richten op de transformatie van uw bedrijf met de supportkennis en de inzichten van Dell EMC waar we wereldwijd om bekend staan. Kies de juiste support op basis van het belang van specifieke systemen, en profiteer van geautomatiseerde voorspellende analyses, samenwerking met derde partijen en service-accountbeheer.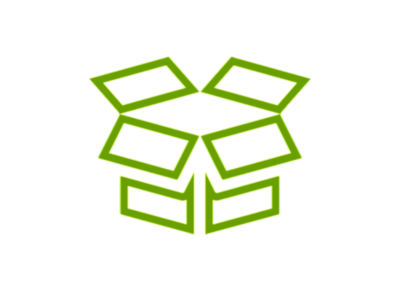 ProDeploy
ProDeploy Client Suite helpt u vanaf dag één meer uit uw technologie te halen. Vertrouw op de experts van Dell EMC, zowel voor elementaire hardware-installatie als voor implementaties die planning, configuratie en complexe integraties vereisen. Onze complete suite van implementatieservices en professionele certificeringen helpt u om bedrijfsresultaten te behalen, zowel nu als in de toekomst.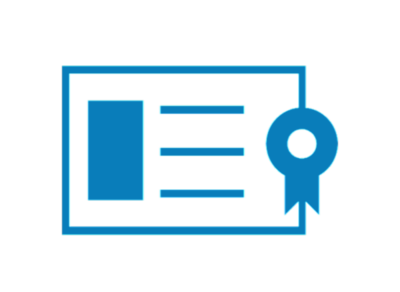 Training
Education Services omvat een uitgebreide suite van trainingsservices met meerdere levermethoden, waaronder training onder begeleiding van een instructeur, online op eigen tempo en onder begeleiding van een virtuele instructeur. Dankzij onze uitgebreide en flexibele trainingsprogramma's kunt u er eenvoudig voor zorgen dat uw personeel de vereiste vaardigheden heeft om uw nieuwe technologie optimaal en met goed resultaat te beheren en gebruiken.

Consulting
Via consultingservices krijgt u deskundige hulp, zodat u uw IT-omgeving kunt uitbreiden, optimaliseren en omvormen in uw eigen tempo en met het beschikbare budget. Wij hebben een scala aan gecertificeerde consultants en engineers in dienst, die worden ondersteund door programmabeheerteams, en die diepgaande technische expertise kunnen leveren. Wij geven u de zekerheid dat uw project op de juiste manier en op tijd wordt uitgevoerd.
Drivers, Handleidingen en Support

Dell Support
Met de productsupport van Dell zit u goed, van drivers en handleidingen tot diagnostische tools en vervangende onderdelen.