PowerEdge MX840C - Full Configuration
Schaalbare, krachtige modulaire server
Elastische computerbronnen voor databasegestuurde cruciale applicaties en prestatieworkloads in een dubbelbrede slede met 4 sockets.
Aanbiedingsprijs
€ 70.615,13
Klik om te Chatten
Financiering voor slechts € 2.164,65/maand¹
Onder voorbehoud van goedkeuring door Dell Financial Services²
PowerEdge MX840C - Full Configuration
Processor Thermal Configuration
Memory DIMM Type and Speed
Memory Configuration Type
Boot Optimized Storage Cards
Additional Virtual Machines for Windows Server OS
Virtualization software and Support
RAID/Internal Storage Controllers
Hard Drives (PCIe SSD/Flex Bay)
I/O Card for Fabrics A or B
Embedded Systems Management
Power Management BIOS Settings
AutoRAID Configuration - Standard
Advanced System Configurations
iDRAC Systems Management Options
Engineering/Informational(Multi Select)
Dell Services:14G/15G Services Promotion
Keep Your Hard Drive for Enterprise Services
Keep Your Component for Enterprise Services
Diagnosis On-Site Service - OSD
Dell Services: Deployment Services
Data Sanitization or Destruction for Ent Service
PowerEdge MX840C - Full Configuration
Prijs van Dell
€ 70.615,13
Prijzen voor support en services zijn afhankelijk van de selectie van de hardware en het besturingssysteem
Klik om te Chatten
Financiering voor slechts € 2.164,65/maand¹
Onder voorbehoud van goedkeuring door Dell Financial Services²
Bestelcode emea_mx840c_vi_vp
Kenmerken en Design

De nieuwe basis voor het moderne datacenter
Ontworpen voor het Dell EMC PowerEdge MX kinetische infrastructuurecosysteem, de PowerEdge MX840c server, met compacte computing, een bijzonder grote geheugencapaciteit en een uiterst uitbreidbaar subsysteem voor storage, biedt de flexibiliteit die nodig is in hedendaagse veeleisende omgevingen met gedeelde bronnen.
Dubbele breedte, tot vier sleden per PowerEdge MX7000 chassis.
Twee of vier tweede generatie Intel® Xeon® schaalbare processors met tot 28 cores per slede, tot 448 cores per chassis
Tot 48 DDR4 DIMM-slots, maximaal 6 TB geheugen en snelheden tot 2933 MT/s; tot 192 DIMM's per chassis, tot 24,5 TB geheugen
Biedt ondersteuning voor maximaal 24 DIMM-sleuven voor Intel® Optane™ DC persistent memory DCPMM (12,2 TB) met een maximale totale capaciteit van 15,36 TB per server.
Ondersteuning voor maximaal acht 2,5" schijfbays voor SAS/SATA (HDD/SSD) en NVMe PCIe SSD plus optionele M.2-opstartschijf.

Dynamisch configureren voor optimale workloadprestaties en efficiëntie
PowerEdge MX architectuur splitst bronnen op en wijst ze granulair opnieuw toe, waardoor het gebruik wordt gemaximaliseerd en overprovisioning en vastgelopen infrastructuur wordt geminimaliseerd. PowerEdge MX840c is volledig te configureren, geen concessies op het gebied van computing waardoor de schaalbaarheid wordt gemaximaliseerd voor betere workloadprestaties en optimalisering.
Schaal computerbronnen met 2e generatie Intel® Xeon® schaalbare processors en pas uw prestaties aan aan de unieke vereisten van uw workload
Flexibele geheugenconfiguraties van de capaciteit van 8 GB tot 6 TB RDIMM's en LRDIMM's voor minder belasting van het geheugen laden en hogere dichtheid.
Grote, krachtige on-board storage met twee HDD-schijven per computingslede*.

Intelligente automatisering voor snellere implementatie en provisioning
Implementeer en provision MX PowerEdge servers sneller en automatiseer dagelijkse operationele activiteiten met agentvrij levenscyclusbeheer. Harmoniseer en vereenvoudig het beheer van computing, storage en fabric met Dell EMC OpenManage Enterprise – Modular Edition binnen het MX7000 chassis.
Tot vier keer hogere prestaties met de integrated Dell Remote Access Controller 9 (iDRAC9) voor eenvoudige te beheren levenscyclus van implementatie tot de afvoering*.
Zestien stappen minder en 30% tijdsbesparing voor het uitvoeren van standaard serverinstellingen met behulp van een mobiel Android of Apple apparaat met Quick Sync 2*.
Volledig beheer van de levenscyclus van meer dan 5000 nodes binnen 611 chassis op meer dan 7 continenten tegelijk op één OpenManage Enterprise console*.

Innovatie integreren voor een optimale levensduur en minimale onderbrekingen
De PowerEdge MX infrastructuur is responsief en het future-ready ontwerp beperkt de onzekerheid van planning voor toekomstige behoeften van workloads en datacenters. Toonaangevende thermische architectuur, unieke ontwerp zonder midplane, mechanisch ontwerp en controlealgoritmen voor configuraties met hoge dichtheid die vooruitdenken, waardoor nieuwe technologieën eenvoudig kunnen worden geïntegreerd in een bestaande infrastructuur.
Garantie voor minstens drie generaties microarchitecturen van serverprocessoren.
Efficiëntere koeling en niet-verstorende fabric-upgrades met het ontwerp zonder midplane, directe computing naar I/O-connecties.
Vereenvoudigde uitbreiding van de storagecapaciteit met de PowerEdge MX5016s, die plaats biedt voor zestien 2,5" hot-pluggable SAS-schijven die granulair kunnen worden toegewezen aan servers.
Dell EMC biedt volledige end-to-end services
Optimalisatie van de IT-levenscyclus is essentieel. Wij bieden deskundige services
*
voor alle fasen in een levenscyclus, waarmee u tijd en resources kunt besparen met minder inspanningen en uw IT-ervaring kunt verbeteren.

ProSupport Enterprise Suite
U kunt zich in alle vrijheid richten op de transformatie van uw bedrijf met de supportkennis en de inzichten van Dell EMC waar we wereldwijd om bekend staan. Kies de juiste support op basis van het belang van specifieke systemen, en profiteer van geautomatiseerde voorspellende analyses, samenwerking met derde partijen en service-accountbeheer.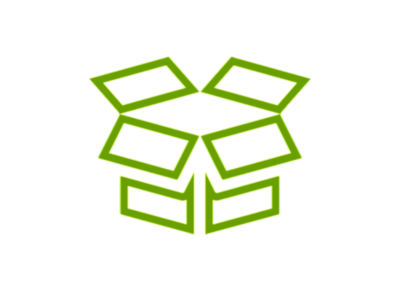 ProDeploy
ProDeploy Client Suite helpt u vanaf dag één meer uit uw technologie te halen. Vertrouw op onze experts die de leiding nemen bij de implementaties: van planning tot installatie van basishardware tot configuraties en complexe integraties. Onze complete suite van implementatieservices en professionele certificeringen helpt u om bedrijfsresultaten te behalen, zowel nu als in de toekomst.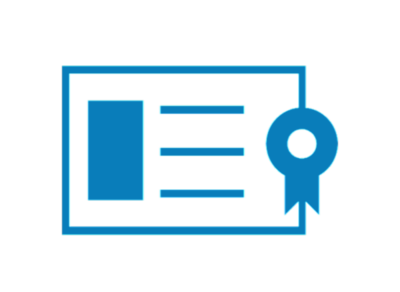 Training en certificering
Education Services omvat een uitgebreide suite van trainingsservices met meerdere levermethoden, waaronder training onder begeleiding van een instructeur, online op eigen tempo en onder begeleiding van een virtuele instructeur. Dankzij onze uitgebreide en flexibele trainingsprogramma's kunt u er eenvoudig voor zorgen dat uw personeel de vereiste vaardigheden heeft om uw nieuwe technologie optimaal en met goed resultaat te beheren en gebruiken.

Consulting
Via consultingservices krijgt u deskundige hulp, zodat u uw IT-omgeving kunt uitbreiden, optimaliseren en omvormen in uw eigen tempo en met het beschikbare budget. Wij hebben een scala aan gecertificeerde consultants en engineers in dienst, die worden ondersteund door programmabeheerteams, en die diepgaande technische expertise kunnen leveren. Wij geven u de zekerheid dat uw project op de juiste manier en op tijd wordt uitgevoerd.

Financiering en leasing
Maak gebruik van het uitgebreide aanbod van lease- en financieringsopties van Dell Financial Services™ om mogelijkheden te vinden voor beslissingen waarmee uw organisatie te maken heeft op het gebied van kapitaaluitgaven, operationele kosten en cashflow.
Drivers, Handleidingen en Support

Dell Support
Met de productsupport van Dell zit u goed, van drivers en handleidingen tot diagnostische tools en vervangende onderdelen.