Smart Value PowerEdge R440 Server Excellent Density and Flexibility
Ontworpen voor schaalbare computing met hoge density
Profiteer van prestaties en density in een compacte 1U-rackserver met 2 sockets voor HPC, webtechnologie en schaalbare infrastructuur.
Winter Sale! Save up to 35%
Aanbiedingsprijs
€ 2.052,37
Exclusief btw, gratis verzending
Technische specificaties Smart Value PowerEdge R440 Server Excellent Density and Flexibility
Winter Sale! Save up to 35%
Smart Value PowerEdge R440 Server Excellent Density and Flexibility
Oorspronkelijke prijs
€ 3.376,69
Prijs van Dell
€ 2.052,37
Exclusief btw, gratis verzending
Prijzen voor support en services zijn afhankelijk van de selectie van de hardware en het besturingssysteem
Bestelcode per4409a
Kenmerken en Design

Prestaties in een voor density geoptimaliseerde 1U-rackserver met 2 sockets
Profiteer van een uitstekende balans tussen prestaties en density voor schaalbare computing De PowerEdge R440 heeft een compact formaat en biedt waar voor zijn geld. Profiteer van platformflexibiliteit en prestaties met dubbele tweede generatie Intel® Xeon® schaalbare processors, tot 16 DIMM's en schaalbare storage waarin u SSD's en NVMe PCIe SSD's kunt combineren. Met geïntegreerde diagnostische functies en SupportAssist zorgt de R440 voor maximale uptime in een probleemloze omgeving.

Ideale workloads:
HPC

Webtechnologie

Schaalbare infrastructuur

Presteer op schaal met het PowerEdge portfolio
Moderne computingplatforms van Dell EMC zijn ontworpen om eenvoudig te schalen en maken gebruik van technologieën waarmee de applicatie optimaal kan presteren. De PowerEdge R440 rackserver biedt de keuze en flexibiliteit waarmee u profiteert van optimale prestaties en density.


Schaal computerbronnen met 2e generatie Intel® Xeon® schaalbare processors en pas uw prestaties aan aan de unieke vereisten van uw workload

Creëer meer storageflexibiliteit dankzij tot wel 10 x 2,5 inch SAS/SATA/SSD's met tot 4 NVMe PCIe SSD's, of 4 x 3,5 inch schijven.

Profiteer van meer vrije storage dankzij voor opstarten geoptimaliseerde M.2 SSD's.

Verhoog de productiviteit met intelligent, geïntegreerd beheer
Dankzij de intelligente automatisering van Dell EMC OpenManage bent u minder tijd kwijt aan routineonderhoud, zodat u zich kunt richten op de prioriteiten voor uw bedrijf.


Maximaliseren uptime en maken het voor IT tot 72%* eenvoudiger om problemen op te lossen met ProSupport Plus en SupportAssist.


Maak gebruik van bestaande beheerconsoles met eenvoudige integratie voor VMware® vSphere®, Microsoft® System Center en Nagios®.

Verhoog de productiviteit met de agentloze Dell EMC iDRAC9 voor geautomatiseerd beheer.

Vereenvoudig de implementatie met OpenManage next-generation console en serverprofielen om servers op snelle, schaalbare manier te configureren en voor te bereiden.




Versterk uw datacenter met uitgebreide bescherming
Een uitgebreide, cyberrobuuste architectuur met beveiliging is geïntegreerd in elke server om uw data te beschermen.


Bescherm serverconfiguratie en firmware tegen schadelijke veranderingen met de nieuwe mogelijkheid om configuraties te vergrendelen.

Gebruik systeem wissen van de lokale storage om privacy van gegevens te waarborgen wanneer u servers een andere bestemming geeft of verwijdert .

Geautomatiseerde updates controleren bestandsafhankelijkheden en juiste opstartvolgorde bij updates, voordat ze onafhankelijk worden van het besturingssysteem/de hypervisor.

Behoud de controle over uw firmware-consoles met geïntegreerde authenticatie die ontworpen is om alleen correct ondertekende updates uit te voeren.
Dell EMC biedt volledige end-to-end services
Optimalisatie van de IT-levenscyclus is essentieel. Wij bieden deskundige services
*
voor alle fasen in een levenscyclus, waarmee u tijd en resources kunt besparen met minder inspanningen en uw IT-ervaring kunt verbeteren.

ProSupport Enterprise Suite
U kunt zich in alle vrijheid richten op de transformatie van uw bedrijf met de supportkennis en de inzichten van Dell EMC waar we wereldwijd om bekend staan. Kies de juiste support op basis van het belang van specifieke systemen, en profiteer van geautomatiseerde voorspellende analyses, samenwerking met derde partijen en service-accountbeheer.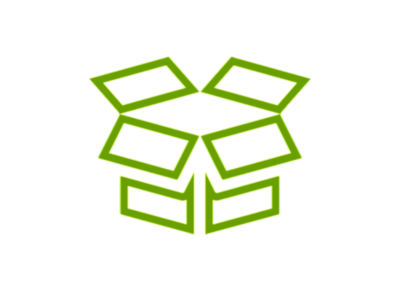 ProDeploy
ProDeploy Client Suite helpt u vanaf dag één meer uit uw technologie te halen. Vertrouw op onze experts die de leiding nemen bij de implementaties: van planning tot installatie van basishardware tot configuraties en complexe integraties. Onze complete suite van implementatieservices en professionele certificeringen helpt u om bedrijfsresultaten te behalen, zowel nu als in de toekomst.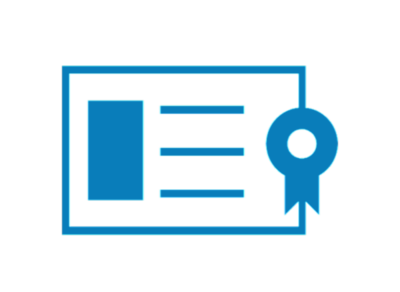 Training en certificering
Education Services omvat een uitgebreide suite van trainingsservices met meerdere levermethoden, waaronder training onder begeleiding van een instructeur, online op eigen tempo en onder begeleiding van een virtuele instructeur. Dankzij onze uitgebreide en flexibele trainingsprogramma's kunt u er eenvoudig voor zorgen dat uw personeel de vereiste vaardigheden heeft om uw nieuwe technologie optimaal en met goed resultaat te beheren en gebruiken.

Consulting
Via consultingservices krijgt u deskundige hulp, zodat u uw IT-omgeving kunt uitbreiden, optimaliseren en omvormen in uw eigen tempo en met het beschikbare budget. Wij hebben een scala aan gecertificeerde consultants en engineers in dienst, die worden ondersteund door programmabeheerteams, en die diepgaande technische expertise kunnen leveren. Wij geven u de zekerheid dat uw project op de juiste manier en op tijd wordt uitgevoerd.

Financiering en leasing
Maak gebruik van het uitgebreide aanbod van lease- en financieringsopties van Dell Financial Services™ om mogelijkheden te vinden voor beslissingen waarmee uw organisatie te maken heeft op het gebied van kapitaaluitgaven, operationele kosten en cashflow.
Drivers, Handleidingen en Support

Dell Support
Met de productsupport van Dell zit u goed, van drivers en handleidingen tot diagnostische tools en vervangende onderdelen.