PowerEdge R840 - Full Configuration
🗙
1

/

5
PowerEdge R840 - Full Configuration
Gi dataanalysene et løft
Få raskere innsikt med ytelse fra fire sokler i en kompakt 2U-utførelse. Minimer ventetiden med opptil 24 direktetilkoblede NVMe-disker.
PowerEdge R840 - Full Configuration
Embedded Systems Management
Additional Network Cards
Broadcom
Intel
Mellanox
Marvell/Qlogic
Fibre Channel Adapters/Converged Network Adapter
NVMe and PCIe Storage Adapters
GPU/FPGA/Acceleration Cards
IDSDM and VFlash Card Reader
Systems Management Upgrades
Additional Shipping Box Labels
Data Centre Networking Switch
Dell Networking S4128
Shipping Material
PowerEdge R840 Shipping Material
Inkludert i prisen
Regulatory
PowerEdge R840 CE and BIS Marking, No CCC Marking
Inkludert i prisen
Engineering/Informational(Multi Select)
Identifisering av systemressurs
Kundestøttetjenester
Basic Next Business Day 36 Months, 36 Måned(er)
Inkludert i prisen
Utvidet service
Maksimumsperioden er 5 år
Maksimumsperioden er 7 år
Maksimumsperioden er 7 år
Maksimumsperioden er 7 år
Maksimumsperioden er 7 år
Maksimumsperioden er 7 år
mer
Dell Services:14G/15G Services Promotion
Keep Your Hard Drive for Enterprise Services
Keep Your Component for Enterprise Services
Maksimumsperioden er 7 år
Diagnosis On-Site Service - OSD
Distribusjonstjenester
La Dell-ekspertene ta seg av distribusjoner, fra planlegging og grunnleggende maskinvareinstallasjon til konfigurasjon og komplekse integreringer.
Hjelp meg å velge
mer
Additional Deployment Services
Data Sanitization or Destruction for Ent Service
Også inkludert i dette systemet
Følgende tilleggsutstyr og standardvalg er inkludert i bestillingen.
Enterprise Order - Norway
PowerEdge R840 - Full Configuration
Tilbudspris
kr 1 263 947,35
Prisene for kundestøtte og tjenester avhenger av valg av maskinvare og operativsystem
Bestillingskode emea_r840_vi_vp
Drivere, brukerhåndbøker og kundestøtte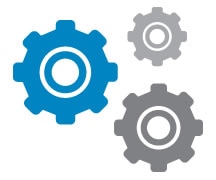 Dells kundestøtte
Dells produktstøtte gir deg tilgang til alt du trenger – fra drivere og håndbøker til diagnoseverktøy og erstatningsdeler.