Smart Value Power Edge R740 Server Optimal
Få fart på applikasjonene
Maksimer applikasjonsytelsen med en optimert kombinasjon av akseleratorkort, lagring og databehandlingskraft i en 2U-modell med 2 sokler som er optimert for VDI.
September Sale! Save up to 2950NOK
Tekniske spesifikasjoner og tilpasning Smart Value Power Edge R740 Server Optimal
Embedded Systems Management
HBA (Host Bus Adapter – vertsbussadapter) / konvergerende nettverkskort
Passord
Fabrikkgenerert passord for iDRAC9 (nytt for 14G iDRAC9) - som standard leveres alle PowerEdge-servere med et fabrikkgenerert iDRAC-passord som gir ekstra sikkerhet. Dette passordet genereres på fabrikken og finnes på informasjonsetiketten foran på kabinettet, ved siden av ID-merket til serveren. Originalt passord - kunder som foretrekker det kjente, originale passordet "calvin", bør velge dette alternativet. Av sikkerhetshensyn anbefaler Dell EMC på det sterkeste å endre det opprinnelige passordet som en del av serverimplementeringen.
Hjelp meg å velge
Alternativer for systemadministrering for iDRAC
Ekstra etiketter for forsendelseseske
Microsoft SQL Server
SQL promotion - 4915 NOK Rabat
+ kr 110 630,00
+ kr 70 300,47
Shipping Material
PowerEdge R740 Shipping Material
Inkludert i prisen
Dell Services: Beskyttelse av ressurser
Identifisering av systemressurs
Engineering/Informational
Grunnleggende service
Få mest mulig ut av investeringen med støttekunnskapen og innsikten Dell er kjent for i hele verden.  Fokuser på virksomheten mens Dells eksperter hjelper deg med å gjøre IT enklere.
Utvidet service
Maksimumsperioden er 5 år
Maksimumsperioden er 7 år
Maksimumsperioden er 7 år
Maksimumsperioden er 7 år
Maksimumsperioden er 7 år
Maksimumsperioden er 7 år
mer
Services - Keep your Components
GCP/OEM PM for 14G PowerEdge Servers
Diagnosis On-Site Service - OSD
Distribusjonstjenester

La Dell-ekspertene ta seg av distribusjoner, fra planlegging og grunnleggende maskinvareinstallasjon til konfigurasjon og komplekse integreringer.
Hjelp meg å velge
mer
Dell Services : Solution Services
Også inkludert i dette systemet
Følgende tilleggsutstyr og standardvalg er inkludert i bestillingen.
PowerEdge R740/R740XD Motherboard
Enterprise Order - Norway
September Sale! Save up to 2950NOK
Smart Value Power Edge R740 Server Optimal
Prisene for støtte avhenger av kostnadene for maskinvare og operativsystem
Sendes i løpet av 3–4 arbeidsdager
Bestillingskode per7403m
Funksjoner og design

Allsidig kraftmaskin som får opp farten
Maksimer applikasjonsytelsen med PowerEdge R740 Server, som gir perfekt balanse mellom akseleratorkort, lagrings- og dataressurser i en tosoklers 2U-plattform. Med de mange GPU- og FPGA-alternativene kan R740 tilpasses så å si alle applikasjoner. Dette er en optimal plattform for VDI-implementeringer. R740 fås med opptil 16x 2,5" eller 8x 3,5" disker og iDRAC9, slik at du kan skalere systemet etter behov og forenkle hele IT-livssyklusen.
Passer for:
Nettskyapplikasjoner/webserver
XaaS
HPC
Virtualisering

Forenkle IT-oppgraderingen med Dell EMC PowerEdge-porteføljen
R740 er en allsidig kraftmaskin som får opp farten. Den hjelper deg med å oppgradere datasenteret for VDI, kunstig intelligens og programvaredefinert lagring.


Forenkle og få fart på VMware vSAN™-implementeringer med validerte, forhåndspakkede og skreddersydde Ready Node-løsninger.

Skaler dataressurser med skalerbare 2. generasjons Intel® Xeon®-prosessorer, og skreddersy ytelsen etter dine egne behov.
Skaler VDI-implementeringene med tre GPU-er med dobbel bredde som støtter opptil 50 % flere brukere enn R730.*

Frigjør lagringsplass ved å ta i bruk interne M.2 SSD-er som er optimert for oppstart.

Automatiser produktivitet med intelligent, innebygd administrasjon
Med automatisering og intelligent administrering fra Dell EMC kan du bruke mindre tid på rutinemessig vedlikehold og mer tid på kjerneoppgaver.


Oppnå maksimal oppetid, og avlast IT-avdelingen for å løse problemer opptil 72 % raskere*, med ProSupport Plus og SupportAssist.
Dra nytte av eksisterende administreringskonsoller med enkel integrering for VMware® vSphere®, Microsoft® System Center og Nagios®.
Bidra til å øke produktiviteten med agentfri Dell EMC iDRAC9 for automatisert og effektiv administrasjon.
Få enklere implementering med en ny generasjon OpenManage-profiler for konsoller og servere som konfigurerer og klargjør servere helt på en rask og skalerbar måte.

Forsterk datasenteret med omfattende beskyttelse
Dell EMC leverer en omfattende og robust arkitektur med innebygd sikkerhet i hver server for å beskytte dataene dine.
Beskytt serverkonfigureringen og fastvaren mot skadelige endringer med en ny funksjon for å låse konfigureringen.
Bruk systemsletting av innhold som er lagret lokalt, for å beskytte personlige data når du avvikler eller bruker servere på nytt.
Automatiser oppdateringer som kontrollerer filavhengigheter og at oppdateringer gjennomføres i riktig rekkefølge, før uavhengig implementering fra operativsystemet/hypervisoren.
Ta kontroll over fastvarekonsollene/// med integrert godkjenning som bare tillater kjøring av riktig utformede oppdateringer.
Dell EMC tilbyr omfattende totaltjenester
Det er viktig å optimere IT-livsløpet. Vi har eksperttjenester
*
i alle faser som sparer tid og ressurser, reduserer arbeidet og forbedrer IT-infrastrukturen.

ProSupport Enterprise Suite
Få friheten til å fokusere på å utvikle virksomheten med støtteekspertisen og kunnskapen som Dell EMC er kjent for over hele verden. Velg riktig støtte basert på hvor viktige de forskjellige systemene er med tilgjengelig automatisert prognosebasert analyse, samarbeidsstøtte fra tredjeparter og administrering av tjenestekontoer.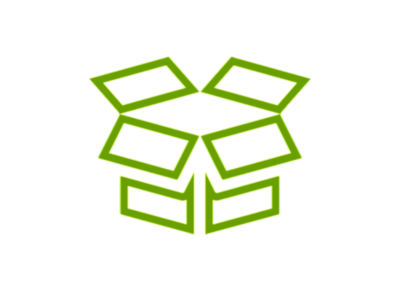 ProDeploy
ProDeploy-pakken for virksomheter hjelper deg med å få større utbytte av teknologien med én gang. Dell-eksperter administrerer implementeringene – fra grunnleggende maskinvareinstallasjoner til planlegging, konfigurering og komplekse integreringer. Den komplette pakken med implementeringstjenester og profesjonelle sertifiseringer bidrar til at du kan forbedre resultatene – umiddelbart og på lengre sikt.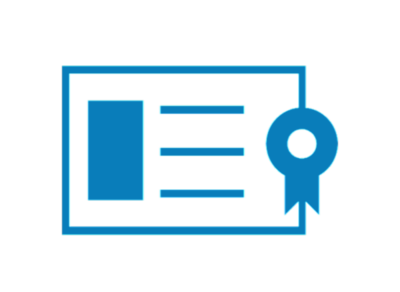 Opplæring og sertifisering
Opplæringstjenester har en stor pakke med opplæringstjenester med flere metoder, blant annet opplæring med instruktør, onlinekurs i eget tempo og virtuelle instruktørledede kurs. De omfattende og fleksible opplæringsprogrammene gjør det enkelt å sikre at ansatte har ferdighetene de trenger for å administrere og bruke hele potensialet i den nye teknologien.

Rådgivning
Konsulenttjenester gir eksperthjelp for å hjelpe deg med å utvikle, optimere og forvandle IT-miljøet i eget tempo og i tråd med budsjettet. Vi bruker et stort utvalg av sertifiserte konsulenter og teknikere, støttet av programadministreringsteam, som kan gi omfattende teknisk ekspertise. Vi gir deg visshet om at prosjektet ditt blir gjort riktig og til rett tid.

Finansiering og leasing
La det store utvalget av leasing- og finansieringsalternativer fra Dell Financial Services™ hjelpe deg å finne nye muligheter i virksomheten når det gjelder lavere kapitalkostnader, driftsutgifter og økt kontantstrøm.
Drivere, brukerhåndbøker og kundestøtte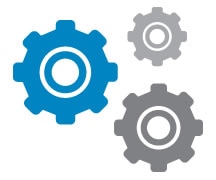 Dells kundestøtte
Dells produktstøtte gir deg tilgang til alt du trenger – fra drivere og håndbøker til diagnoseverktøy og erstatningsdeler.