Smart Value Power Edge T140 Server Basic
Fokuser på virksomheten, vi tar oss av IT
Brukervennlig, sikker og praktisk server på oppstartsnivå for bedrifter i vekst. Ideell for arkivering og utskrift og til bruk på utsalgssteder.
Kvalifiserer for innbytteprogrammet*
Tekniske spesifikasjoner og tilpasning Smart Value Power Edge T140 Server Basic
Trusted Platform Module (TPM)
Memory Configuration Type
Memory DIMM Type and Speed
Boot Optimized Storage Cards
Additional Virtual Machines for MS2016
Virtualization software and Support
RAID/Internal Storage Controllers
BIOS and Advanced System Configuration Settings
Advanced System Configurations
AutoRAID Configuration - Standard
BIOS Configuration - Standard
Configuration Services Miscellaneous - Standard
Embedded Systems Management
iDRAC Systems Management Options
Shipping Box Labels - Standard
System Asset Identification - Standard
Engineering/Informational(Multi Select)
Diagnosis On-Site Service
Dell Services : Solution Services
Også inkludert i dette systemet
Følgende tilleggsutstyr og standardvalg er inkludert i bestillingen.
Enterprise Order - Norway
Kvalifiserer for innbytteprogrammet*
Smart Value Power Edge T140 Server Basic
Prisene for støtte avhenger av kostnadene for maskinvare og operativsystem
Sendes i løpet av 3–4 arbeidsdager
Bestillingskode pet1401a_vsp
Funksjoner og design

Den praktiske serveren på oppstartsnivå
Med Dell EMC PowerEdge T140 kan du kan fokusere på virksomheten. Det er derfor vi tilbyr den praktiske bedriftsserveren på oppstartsnivå. Organiser data i ett sentralt datalager.
Med T140 kan du håndtere vanlige workloader for virksomheten til en rimelig pris.
Ideell for applikasjoner som:
Arkivering og utskrift
E-post og meldingstjenester
Utsalgssted
Økonomi

Gjør IT enklere
Med Dell EMC PowerEdge T140 kan du konsentrere deg om forretningsdriften. Du trenger ikke å bekymre deg for IT-infrastrukturen, den tar vi oss av.
Arbeid mer effektivt med 50 % flere kjerner med Intel Xeon-E-2100-prosessor, 11 % raskere dataoverføring og 20 % flere PCIe-baner*
Konfigurer opp til 66 % raskere med vår ProDeploy-pakke med tjenester*
Løs problemer med opp til 72 % mindre IT-arbeid ved hjelp av automatisert, proaktiv og prognosebasert teknologi fra ProSupport Plus og SupportAssist*
Dra nytte av alternativer for fleksibel tårnplassering med lavt støynivå, og termisk effektivitet

Sikre dataene dine.
Med Dell EMC PowerEdge T140 kan du fokusere på virksomheten. Vi beskytter dataene dine og holder dem sikre.
En omfattende og cyber-fleksibel arkitektur med innebygd sikkerhet i hver server bidrar til å beskytte dataene dine.
Beskytt dine og kundenes data
Sikre dataene dine med programvare-RAID ved å lagre data automatisk
Beskytt serveren mot skadelige endringer med iDRAC9 Enterprise Server Lockdown-modus
Sørg for datapersonvern ved endring eller kassering av servere ved hjelp av systemsletting av lokal lagring
Dell EMC tilbyr omfattende totaltjenester
Det er viktig å optimere IT-livsløpet. Vi har eksperttjenester
*
i alle faser som sparer tid og ressurser, reduserer arbeidet og forbedrer IT-infrastrukturen.

ProSupport Enterprise Suite
Få friheten til å fokusere på å utvikle virksomheten med støtteekspertisen og kunnskapen som Dell EMC er kjent for over hele verden. Velg riktig støtte basert på hvor viktige de forskjellige systemene er med tilgjengelig automatisert prognosebasert analyse, samarbeidsstøtte fra tredjeparter og administrering av tjenestekontoer.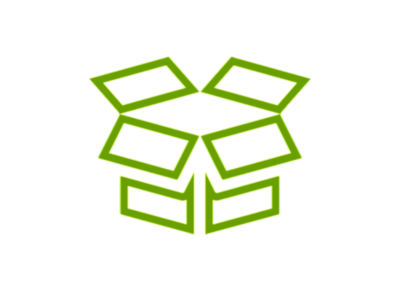 ProDeploy
ProDeploy-pakken for virksomheter hjelper deg med å få større utbytte av teknologien med én gang. Dell-eksperter administrerer implementeringene – fra grunnleggende maskinvareinstallasjoner til planlegging, konfigurering og komplekse integreringer. Den komplette pakken med implementeringstjenester og profesjonelle sertifiseringer bidrar til at du kan forbedre resultatene – umiddelbart og på lengre sikt.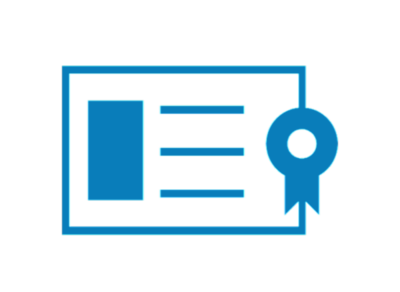 Opplæring og sertifisering
Opplæringstjenester har en stor pakke med opplæringstjenester med flere metoder, blant annet opplæring med instruktør, onlinekurs i eget tempo og virtuelle instruktørledede kurs. De omfattende og fleksible opplæringsprogrammene gjør det enkelt å sikre at ansatte har ferdighetene de trenger for å administrere og bruke hele potensialet i den nye teknologien.

Rådgivning
Konsulenttjenester gir eksperthjelp for å hjelpe deg med å utvikle, optimere og forvandle IT-miljøet i eget tempo og i tråd med budsjettet. Vi bruker et stort utvalg av sertifiserte konsulenter og teknikere, støttet av programadministreringsteam, som kan gi omfattende teknisk ekspertise. Vi gir deg visshet om at prosjektet ditt blir gjort riktig og til rett tid.

Finansiering og leasing
La det store utvalget av leasing- og finansieringsalternativer fra Dell Financial Services™ hjelpe deg å finne nye muligheter i virksomheten når det gjelder lavere kapitalkostnader, driftsutgifter og økt kontantstrøm.
Drivere, brukerhåndbøker og kundestøtte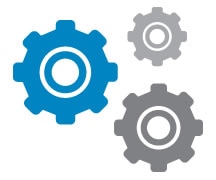 Dells kundestøtte
Dells produktstøtte gir deg tilgang til alt du trenger – fra drivere og håndbøker til diagnoseverktøy og erstatningsdeler.