Smart Value Power Edge T340 Server Standard
Øk ved hjelp av samarbeid.
Fungerer effektivt, er enkelt å administrere og skalerer virksomheten din. Ideell for bedrifter i vekst med avdelingskontorer som fokuserer på samarbeid og deling av filer.
September Sale! Save up to 1475NOK
Tekniske spesifikasjoner og tilpasning Smart Value Power Edge T340 Server Standard
Embedded Systems Management
Fibre Channel Adapters/Converged Network Adapter
IDSDM and VFlash Card Reader
iDRAC Systems Management Options
Shipping Box Labels - Standard
Diagnosis On-Site Service
Dell Services : Solution Services
Også inkludert i dette systemet
Følgende tilleggsutstyr og standardvalg er inkludert i bestillingen.
Enterprise Order - Norway
September Sale! Save up to 1475NOK
Smart Value Power Edge T340 Server Standard
Prisene for støtte avhenger av kostnadene for maskinvare og operativsystem
Sendes i løpet av 3–4 arbeidsdager
Bestillingskode pet3402a_vsp
Funksjoner og design

Koble til og administrere veksten i virksomheten
Med Dell EMC PowerEdge T340 kan du vokse via samarbeid. Vokse uten grenser
*
med den pålitelige og brukervennlige serveren.
Med T340 kan du håndtere vanlige workloader for virksomheten på kontoret og på tvers av eksterne kontorer. 
Ideell for forretningsprogrammer som:
Samarbeid
Fildeling
Databaser
E-post og meldingstjenester

Fungerer effektivt
Dell EMC PowerEdge T340 fungerer effektivt, slik at du ikke trenger å sette ned farten ved tilkobling og administrasjon av en virksomhet i vekst
Drives sikkert med opp til direkte tilkoblede HDD-er eller SSD-er og redundante strømforsyninger
Spar tid og innsats ved bruk av IT når du løsermaskinvareproblemer med ProSupport Plus og SupportAssist*
Bidra til å forhindre nedetid og beskytt dataene mot skadelige endringer med iDRAC9 Enterprise Server Locdown-modus
Lagre data automatisk med pålitelig programvare-RAID 

Enkelt å administrere
Dell EMC PowerEdge T340 er enkel å konfigurere og administrere, slik at du kan fokusere på administrasjon av en virksomhet i vekst.
Konfigurer så mye som 66 % raskere med vår ProDeploy-pakke med tjenester*
Administrer flere eksterne servere via det intuitive generelle brukergrensesnittet med iDRAC9 Group Manager, eller oppgrader til OpenManage Enterprise.
Motta enkelt varslinger for data og ekstern tilgang til maskinvaren hvor som helst med OpenManage Mobile Accelerate-oppløsning. Løs problemer med opp til 72 % mindre IT-arbeid ved hjelp av automatisert proaktiv og prognosebasert teknologi fra ProSupport Plus og SupportAssist. *

Vokse uten grenser
Med Dell EMC PowerEdge T340 kan du skalere dynamisk, slik at du kan fortsette å utvikle virksomheten ved hjelp av samarbeid.

Dell EMC tilbyr omfattende totaltjenester
Det er viktig å optimere IT-livsløpet. Vi har eksperttjenester
*
i alle faser som sparer tid og ressurser, reduserer arbeidet og forbedrer IT-infrastrukturen.

ProSupport Enterprise Suite
Få friheten til å fokusere på å utvikle virksomheten med støtteekspertisen og kunnskapen som Dell EMC er kjent for over hele verden. Velg riktig støtte basert på hvor viktige de forskjellige systemene er med tilgjengelig automatisert prognosebasert analyse, samarbeidsstøtte fra tredjeparter og administrering av tjenestekontoer.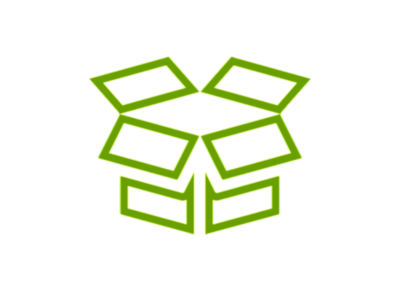 ProDeploy
ProDeploy-pakken for virksomheter hjelper deg med å få større utbytte av teknologien med én gang. Dell-eksperter administrerer implementeringene – fra grunnleggende maskinvareinstallasjoner til planlegging, konfigurering og komplekse integreringer. Den komplette pakken med implementeringstjenester og profesjonelle sertifiseringer bidrar til at du kan forbedre resultatene – umiddelbart og på lengre sikt.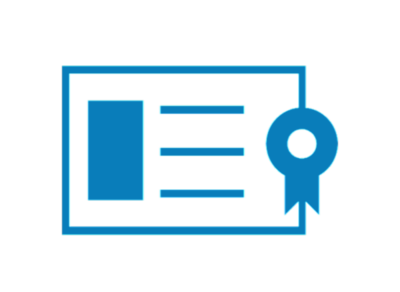 Opplæring og sertifisering
Opplæringstjenester har en stor pakke med opplæringstjenester med flere metoder, blant annet opplæring med instruktør, onlinekurs i eget tempo og virtuelle instruktørledede kurs. De omfattende og fleksible opplæringsprogrammene gjør det enkelt å sikre at ansatte har ferdighetene de trenger for å administrere og bruke hele potensialet i den nye teknologien.

Rådgivning
Konsulenttjenester gir eksperthjelp for å hjelpe deg med å utvikle, optimere og forvandle IT-miljøet i eget tempo og i tråd med budsjettet. Vi bruker et stort utvalg av sertifiserte konsulenter og teknikere, støttet av programadministreringsteam, som kan gi omfattende teknisk ekspertise. Vi gir deg visshet om at prosjektet ditt blir gjort riktig og til rett tid.

Finansiering og leasing
La det store utvalget av leasing- og finansieringsalternativer fra Dell Financial Services™ hjelpe deg å finne nye muligheter i virksomheten når det gjelder lavere kapitalkostnader, driftsutgifter og økt kontantstrøm.
Drivere, brukerhåndbøker og kundestøtte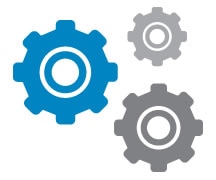 Dells kundestøtte
Dells produktstøtte gir deg tilgang til alt du trenger – fra drivere og håndbøker til diagnoseverktøy og erstatningsdeler.