Smart Value Power Edge T440 Server Basic
Kraftig, utvidbar og stillegående
Kjør en rekke ulike kontoroppgaver med fleksibel ytelse og kapasitet i en enkel infrastruktur.
Kvalifiserer for innbytteprogrammet*
Tekniske spesifikasjoner og tilpasning Smart Value Power Edge T440 Server Basic
Termisk prosessorkonfigurering
DIMM-minnetype og -hastighet
Sett med operativsystemmedier
Boot Optimized Storage Cards
Virtualization software and Support
BIOS-innstillinger for strømstyring
Avanserte systemkonfigurasjoner
Embedded Systems Management
HBA (Host Bus Adapter – vertsbussadapter) / konvergerende nettverkskort
ISDM and VFlash Card Reader
Alternativer for systemadministrering for iDRAC
Services - Keep your Components
Diagnosis On-Site Service - OSD
Distribusjonstjenester

Dell Services : Solution Services
Også inkludert i dette systemet
Følgende tilleggsutstyr og standardvalg er inkludert i bestillingen.
PowerEdge Order - Norway
Kvalifiserer for innbytteprogrammet*
Smart Value Power Edge T440 Server Basic
Prisene for støtte avhenger av kostnadene for maskinvare og operativsystem
Sendes i løpet av 3–4 arbeidsdager
Bestillingskode pet44001_vsp
Funksjoner og design

Få fart på dagens arbeidsbelastninger med en utvidbar plattform
Tilpass deg ulike arbeidsbelastninger med den allsidige PowerEdge T440, en ideell basisserver for små til mellomstore bedrifter (SMB) og eksterne kontorer/avdelingskontorer (ROBO). Den stillegående T440 har en fleksibel tårnutførelse og grunn dybde på 22 tommer som passer godt inn på kontoret eller datasentret. Få dekket behovene dine med framtidsrettet ytelse, kapasitet og I/O-alternativer.
Spesielt bra for:
Samarbeid og produktivitet
E-post og meldingstjenester
Fil- og utskriftstjenester
Webservere
Databaseprogrammer
Serverkonsolidering og servervirtualisering

Tilpass og skaler etter virksomhetens skiftende behov, med større fleksibilitet
PowerEdge T440 serveren er utformet for å vokse i takt med virksomheten. Den er bygget på en skalerbar arkitektur, slik at du hele tiden kan optimere ytelsen og kapasiteten. Enhetens effektivitet hjelper deg med å holde kontroll på driftskostnadene når behovene dine endrer seg.
Skaler dataressurser med neste generasjon skalerbare Intel® Xeon® prosessorer og nye minnearkitektur.
Optimer applikasjonsytelsen automatisk med én knapp.
Samle flere data over tid med opptil 8 x 3,5-tommers eller 16 x 2,5-tommers stasjoner.
Forbedre I/O-ytelsen med 5 x PCIe Gen3 I/O-spor.

Forbedre produktiviteten med intelligent automatisering
Takket være den intelligente automatiseringen i Dell EMC OpenManage kan du bruke mindre tid på rutinemessig vedlikehold og fokusere på driftskritiske oppgaver.
Bidra til å øke oppetiden med proaktiv diagnostisering og automatisk utbedring som øker produktiviteten opptil 90 %.*
Dra nytte av eksisterende administreringskonsoller med enkel integrering for VMware® vSphere®, Microsoft® System Center og Nagios®.
Få bedre produktivitet med agentfri Dell EMC iDRAC9 for automatisert administrering.
Gjør implementeringen enklere med neste generasjons OpenManage-profiler for konsoller og servere som konfigurerer og klargjør servere på en rask og skalerbar måte.

Beskytt kundene og virksomheten din med integrert sikkerhet
En omfattende og cyber-fleksibel arkitektur med innebygd sikkerhet i hver server bidrar til å beskytte dataene dine.
Beskytt serverkonfigureringen og fastvaren mot skadelige endringer med en ny funksjon for å låse konfigureringen.
Bruk systemsletting av innhold som er lagret lokalt, for å beskytte personlige data når du avvikler eller bruker servere på nytt.
Automatiser oppdateringer som kontrollerer filavhengigheter og riktig rekkefølge på oppdateringer, før du implementerer dem uavhengig av operativsystemet/hypervisoren.
Ta kontroll over fastvarekonsollene med innebygd godkjenning som er utviklet for å bare tillate kjøring av riktig utformede oppdateringer.
Dell EMC tilbyr omfattende totaltjenester
Det er viktig å optimere IT-livsløpet. Vi har eksperttjenester
*
i alle faser som sparer tid og ressurser, reduserer arbeidet og forbedrer IT-infrastrukturen.

ProSupport Enterprise Suite
Få friheten til å fokusere på å utvikle virksomheten med støtteekspertisen og kunnskapen som Dell EMC er kjent for over hele verden. Velg riktig støtte basert på hvor viktige de forskjellige systemene er med tilgjengelig automatisert prognosebasert analyse, samarbeidsstøtte fra tredjeparter og administrering av tjenestekontoer.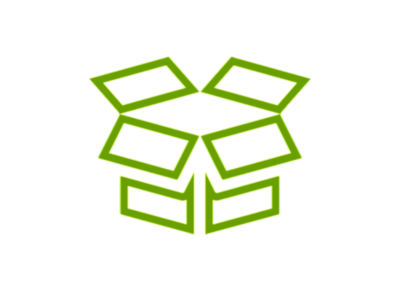 ProDeploy
ProDeploy-pakken for virksomheter hjelper deg med å få større utbytte av teknologien med én gang. Dell-eksperter administrerer implementeringene – fra grunnleggende maskinvareinstallasjoner til planlegging, konfigurering og komplekse integreringer. Den komplette pakken med implementeringstjenester og profesjonelle sertifiseringer bidrar til at du kan forbedre resultatene – umiddelbart og på lengre sikt.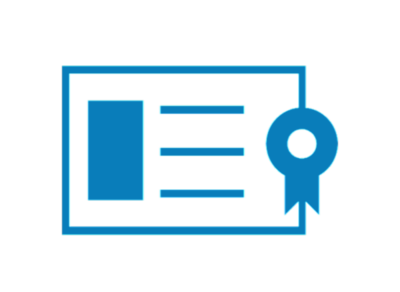 Opplæring og sertifisering
Opplæringstjenester har en stor pakke med opplæringstjenester med flere metoder, blant annet opplæring med instruktør, onlinekurs i eget tempo og virtuelle instruktørledede kurs. De omfattende og fleksible opplæringsprogrammene gjør det enkelt å sikre at ansatte har ferdighetene de trenger for å administrere og bruke hele potensialet i den nye teknologien.

Rådgivning
Konsulenttjenester gir eksperthjelp for å hjelpe deg med å utvikle, optimere og forvandle IT-miljøet i eget tempo og i tråd med budsjettet. Vi bruker et stort utvalg av sertifiserte konsulenter og teknikere, støttet av programadministreringsteam, som kan gi omfattende teknisk ekspertise. Vi gir deg visshet om at prosjektet ditt blir gjort riktig og til rett tid.

Finansiering og leasing
La det store utvalget av leasing- og finansieringsalternativer fra Dell Financial Services™ hjelpe deg å finne nye muligheter i virksomheten når det gjelder lavere kapitalkostnader, driftsutgifter og økt kontantstrøm.
Drivere, brukerhåndbøker og kundestøtte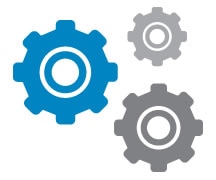 Dells kundestøtte
Dells produktstøtte gir deg tilgang til alt du trenger – fra drivere og håndbøker til diagnoseverktøy og erstatningsdeler.