Inspiron - Everyday Essentials
Fully-featured laptops and 2-in-1s that invite you to experience immersive Dell Cinema, wherever you go, with a variety of sleek design options.
Laptops featuring the latest processor options, ample ports and connections, and all of the essentials for everyday computing.
Laptops and 2-in-1s featuring the latest processors, vibrant displays and DVD drives.
2-in-1s featuring high-performance power in a beautiful design.
Simplified, quick and highly reliable, do everything you need with pre-loaded Ubuntu OS, latest Intel processors and Google Chrome browser all at an affordable price.
15-inch performance laptop with Intel® processors and the latest graphics for a new level of fun, games and videos.
Vostro
For small business computing
Laptops with the right balance of business features and outstanding support for small business.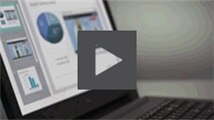 Learn more about Vostro laptops.
Thin, lightweight laptop with premium, colourful design and impressive performance for professionals seeking style and mobility.
Gaming Laptops - G Series
Designed and engineered to meet the performance needs of those new to PC gaming, or those gaming on a budget.
Gaming laptops engineered with NVIDIA® GeForce® discrete graphics, 9th Gen Intel® processors and a thin design for a sleek gaming experience.
15-inch gaming laptop with up to NVIDIA® GeForce RTX™ graphics, up to 9th Gen Intel® Core™ i7 processors, stunning display options, and game-ready performance.
Slim gaming laptops with NVIDIA® GeForce RTX™ graphics, up to 9th Gen Intel® Core™ i9 processors, riveting display options, and an optional 4-zone RGB Keyboard.