Dell PowerVault NX3000 Eficiencia integrada para administrar datos de archivos y en bloque
Almacenamiento adjunto en red PowerVault NX3000
PowerVault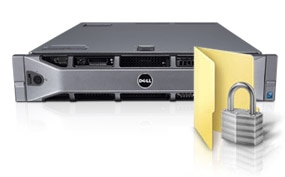 Advanced software for more efficient data
It is now possible to share data among many disparate users in an efficient way. Single Instant Storage (SIS) eliminates data clutter. It identifies duplicate files, saves one copy and replaces other version with pointers to the stored versions. Distributed File System (DFS) gives you simplified, quick access to data stored across wide area network/local area network (WAN/LAN) environments. DFS replication makes it possible to eliminate local backup at branch offices and rely on daily backups from the corporate office. This helps keep administrative tasks centralized and easier to manage.

File Services Resource Manager (FSRM) is a single management interface that delivers better managed file services across Common Internet File System/Network File System (CIFS/NFS) and provides improved control and compliance over files. This is great for audit and planning purposes.

NFS allows administrators to consolidate file-sharing resources so both Windows and non-Windows clients can collaborate more effectively.

The PowerVault™ NX3000 supports systems management with remote management through Integrated Dell™ Remote Access Controller (iDRAC) and Dell™ OpenManage™ 6.1 including DMC (Dell Management Console), IT Assistant.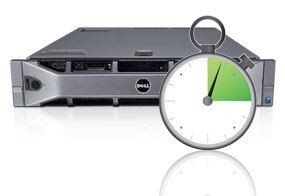 No Time Wasted to Set Up or Manage
File services are already preconfigured as part of the NX3000 for painless deployment. This reduces the overall deployment time, as it removes many management tasks and minimizes the impact on organizations' file infrastructures.

The new Initial Configuration Tasks interface starts automatically during log-on for streamlined setup of admin passwords, network settings, domain membership and configuring updates. This lets users get back to running their business instead of babysitting setup.

Remote management is handled through a simple browser with ActiveX® Remote Desktop Protocol (RDP) for Windows® or Java™ RDP for non-Windows.

Finally, there is no need for Client Access Licenses (CALs) because support for multiple users is already built into the appliance.
The PowerVault™ NX3000 solution expands capacity using PowerVault MD storage arrays or by leveraging storage area network (SAN) arrays, acting as a network attached storage (NAS) gateway.

Adding to the internal storage capacity of high-performance serial attached SCSI (SAS) drives, or high-capacity nearline-SAS or serial ATA (SATA) drives, external expansion arrays can provide even more flexibility. With support for both SAS and SATA in a single enclosure, MD storage arrays enable organizations to optimize their storage deployments by storing data on different drive technologies without adding unnecessary hardware.

Implementing clustered, high availability solutions is also easy by clustering two NX3000 appliances. The PowerVault NX3000 can grow with you and support many companies' growing data availability requirements.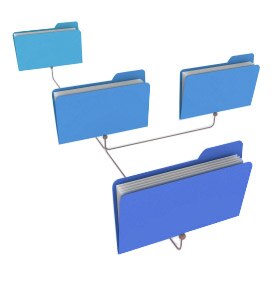 Integration that Adapts to Your Environment
The Dell PowerVault NX3000 is a network attached storage system that stores both file and application data(using the optional Internet SCSI target) at the same time while supporting different operating environments. The PowerVault NX3000 can also be deployed as a storage area network (SAN) gateway in front of a Dell/EMC, EqualLogic™ PS Series or PowerVault MD Series backend to leverage your existing SAN investment.

The PowerVault NX3000 harnesses the performance of the Intel® Xeon® quad-core or dual-core 5500 series processors resulting in improved file access and throughput. Plus, it has the added bonus of advanced software, making data easier to manage and share.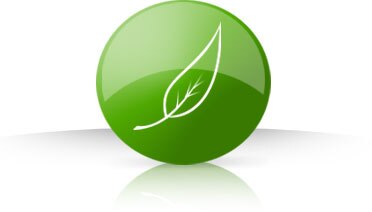 Energy-Efficient Design
The PowerVault NX3000 features Energy Smart™ technologies that are designed to reduce power consumption while increasing performance capacity. Energy-efficient design features include:

Efficient power supply units right-sized for system requirements
Innovative system-level design efficiency
Policy-driven power and thermal management
Highly efficient standards-based Energy Smart components
All these elements are designed to increase energy efficiency across our latest core data center servers while delivering the performance your business requires.
Hardware Support Service Plans
Dell IT Infrastructure Services
Dell brings pure execution to IT services. The planning, implementation and maintenance of your IT infrastructure deserves nothing less. Variability in execution can compromise user productivity, IT resources and ultimately your reputation. By leveraging Dell's heritage of process-driven excellence, Dell™ Services can deliver a smarter way. That's pure Dell.
Deployment Services
System deployment is a necessary evil that plagues nearly every organization. You must deploy new systems to help improve performance and meet user demand. With Dell's deployment services, Dell helps simplify and speed up the deployment and utilization of new systems to maximize uptime throughout your IT environment.
Asset Recovery and Recycling Services
Proper disposal, reselling and donation of computer equipment is a time-consuming task that typically falls to the bottom of many IT to-do lists. Dell helps simplify the end-of-life processes for IT equipment in a way that can maximize value for your organization.
Training Services
Arm your employees with the knowledge and skills they need to be as productive as possible. Dell offers comprehensive training services, which include hardware and software training, as well as PC skills and professional development classes. With Dell™ training you can help improve system reliability, maximize productivity and reduce end-user requests and downtime.
Infrastructure Consulting Services
Key challenges facing IT departments today include simplifying operations, planning and building for scalability, and improving utilization of their existing systems. Dell's Infrastructure Consulting Services suite is organized into focused practice areas that signify the intersection of these common customer challenges and our domain expertise — including systems management, messaging, databases, virtualization/consolidation and storage.