Llámenos para obtener precios
Lamentablemente, este artículo ya no está disponible para la venta en línea. Comuníquese con su representante de ventas para obtener detalles sobre cómo pedirlo.
Dell Studio 14 Laptop
Studio
Right Size for Right Now
The new Dell Studio 14's thin and light design is packed full of mobile necessities that keep you exploring your world with everything you need. And with its creative edge inside and out, you'll be inspired by its immersive world of entertainment.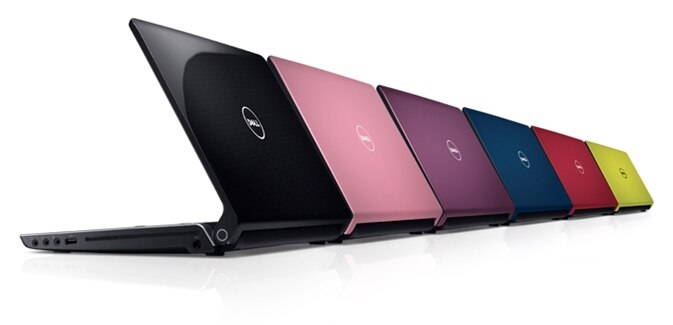 Design Within Reach
Complement your personal style with a choice of five vibrant colors and one unique pattern. Available in Ruby Red, Midnight Blue, Spring Green, Promise Pink, Plum Purple or a Black Chainlink design. The new Dell Studio 14 is sure to get you where you're going in style.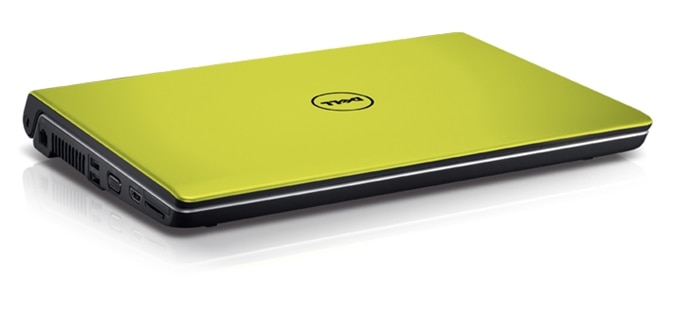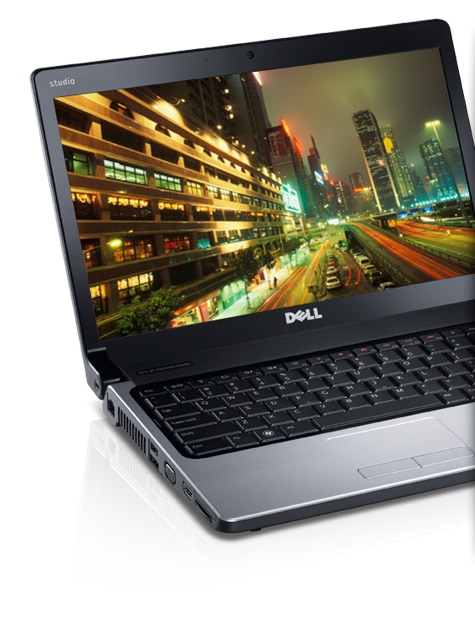 On-the-Go Lifestyle
Get a move on with the Dell Studio 14 laptop by your side. These mobile features will never let you skip a beat:
Power share – Charge your cell phone and other mobile devices via the USB 2.0/eSATA combo port even when you're unplugged from a power outlet.

Vivid display – View your favorite media with a true Hi-def, 14" widescreen display. This home theater–like display with a 1600x900 resolution has an energy-efficient LED and a mercury-free backlight.

Wireless connection – Stay connected anywhere and everywhere with available WWAN mobile broadband.

Media card reader – Quickly transfer your digital photos and music from your digital camera with the 8-in-1 media card reader.

Webcam – Stay in touch with your friends and family and increase your media sharing by blogging and chatting via the built-in 2MP HD webcam.

Battery life – Increase your momentum with the optional 9-cell battery, with up to 8 hours and 35 minutes of battery life that is neatly tucked inside the system.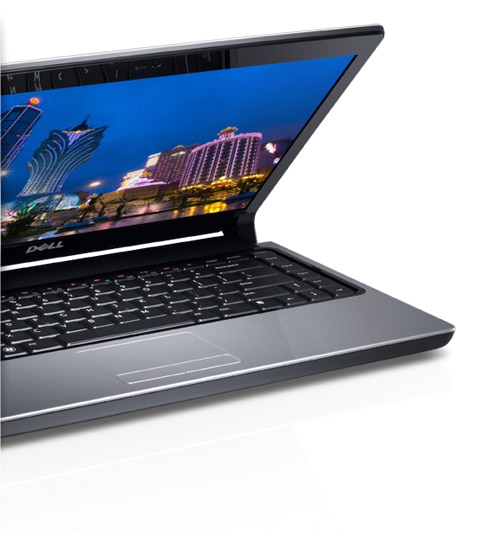 Powerful Performance
When you're at your best, these powerful features won't let you down:

Performance you need. When you need it. - The Studio 14 laptop is packed with the latest processor technology from Intel® with Intel® Core™ i5 Dual Core and i7 Quad-Core processors. When compared to the previous Core™ 2 Duo generation of processors, the Intel® Core™ i7 Quad-Core series performance has increased up to 137%.
Yours is Fast. And Smart. - A Dell PC powered by the new Intel® Core™ i3 processor delivers a fast, responsive experience so you can do the things you love. Features smart multitasking with Intel® Hyperthreading Technology that allows you to work on two tasks at the same time.
Yours is Ultimate. Accelerates everything. - Unlock your full potential with the ultimate smart performance of a Dell PC powered by the new Intel® Core™ i7 processor. Experience the fastest mobile processors on the planet with Intel® Core™ i7 Quad-Core processors.
Yours is Turbo-Charged. Get extra speed on demand with the new Intel® CoreTM i5 processor. - Features smart multitasking with Intel® Hyperthreading Technology that allows you to work on two tasks at the same time. Plus, Intel® Turbo Boost Technology automatically speeds up your processor when your PC needs extra performance.
Lifelike graphics – Watch your screen come to life with the integrated Intel® HD Graphics or up to 512MB ATI Mobility Radeon™ HD 4530 discrete graphics that allow you to free up system memory.
Hi-def entertainment – Bring the theater to you with an optional Blu-ray Disc™ drive and make it life-size by connecting to an external monitor or TV using its HDMI port.
Hard drive – Load up on all your favorite movies and music with the up to 500GB hard drive or optional SSD storage for a cooler, quieter and faster experience with more durability.

Simple and Smart Services
Dell DataSafe™ Online
Our online backup service offers data protection by enabling customers to back up data to a safe, remote storage site using a broadband connection. Dell DataSafe Online is easy, flexible and secure. After setup, it will automatically back up data and help protect against software, hardware and catastrophic failure.

Dell Remote Access
Enjoy what's on your home PC from almost anywhere. With Remote Access Basic, you can easily access photos, music, movies and more on your home system using another Internet-connected computer. No more waiting until you get home to get the files you need!

Dell Support Center
Our centrally located, easy-to-use application provides personalized support resources. Conveniently located on your PC's desktop with quick links to service, support and system resources. Helps keep your system up-to-date and running efficiently through automated fixes for common configuration issues.