Connect up to 10 times the speed of your 10/100 network with Dell Networking 2800 Series smart GbE switches for simple, web-managed end-user connectivity.
Sorry, this item is not available anymore for purchase online. Please see our recommended replacement product.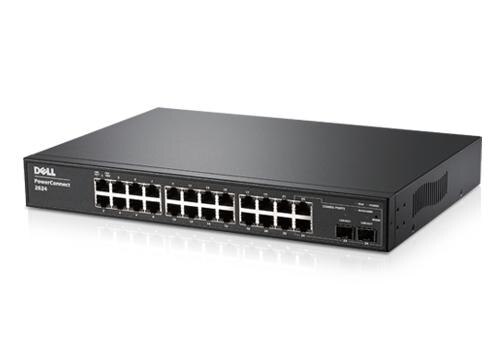 Dell Networking 2800 Series Switches
PowerConnect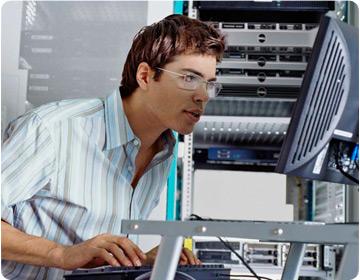 Speed up your network.


Upgrade your 10/100 network with GbE for high-performance voice, video and data requirements.
Find Out More

Deploy with ease.
Use the Dell Networking 2800 SeriesTM right out of the box as an unmanaged switch or convert to a flexible web-managed network at the push of a button.
Find Out More



Apply smart switching.


The Dell Networking 2800 Series Smart LAN switch offers many of the same benefits as a fully managed switch without the associated complexity.
Find Out More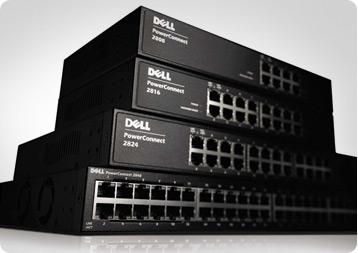 Build a right-sized unmanaged/web-managed GbE network.
The Dell Networking 2800 Series offers four different models to serve a number of small to midsize user environments.
Find Out More

Protect your hardware investment
Dell Networking switches not only provide the quality, reliability and capability you expect from Dell, but also the peace of mind that guarantees Basic Hardware for life with a Lifetime Limited Warranty*.
Find Out More
Global services and support
Dell Services can help reduce IT complexity, lower costs and eliminate inefficiencies by making IT and business solutions work harder for you. The Dell Services team delivers distinctive capabilities, including full data migration solutions to facilitate consolidation from multiple file systems. Dell takes a holistic view of your needs and designs solutions for your environment and business objectives, and uses established delivery methods, local talent and in-depth domain knowledge to help lower your total cost of ownership.

Dell Networking 2808
Incredible value, flexible management capabilities and an energy-conscious design make this ideal for businesses, branch offices, schools and retail establishments with small networks. Fanless design is well-suited for quiet office environments.
Dell EMC offers complete end-to-end services
Optimizing the IT lifecycle is vital. Dell EMC has expert services
*
for all lifecycle phases that save you time and resources, reduce effort, and improve your IT experience.
ProSupport Enterprise Suite
Gain the freedom to focus on your business transformation with the support expertise and insights Dell EMC is known for across the globe. Choose the right support based on the criticality of specific systems with available automated predictive analysis, collaborative third-party assistance and service account management.
Dell EMC offers flexible training programs so your staff can build the right skills to successfully manage and utilize your network to its full potential. Through our personalized approach, your staff gets the exact training they need to improve productivity and adoption, decrease downtime, and reduce end-user support calls.
Training
Education Services offers an expansive suite of training services with a variety of delivery methods to choose from – including instructor-led training, self-paced online training and virtual instructor-led training. With comprehensive and flexible training programs, we make it easy to ensure your staff has the skills they need to successfully manage and utilize your new technology to its full potential.
Consulting
Consulting services give expert guidance to help you grow, optimize and transform your IT environment at your own pace and budget. We employ a broad range of certified consultants and engineers, backed by program management teams, who can deliver deep technical expertise. We give you the confidence that your project will be done right and on time.