For easy digital signage, this should get your attention.
The 3003 model allows you power your digital signs in vending machines, retail kiosks and even elevators from wherever you are.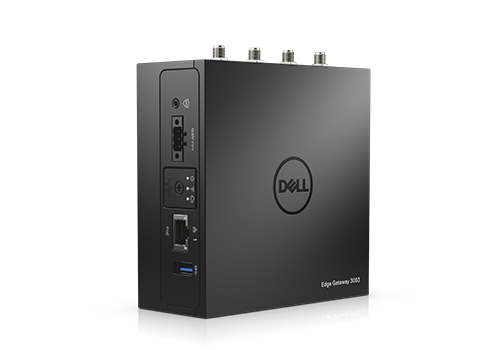 Dell Edge Gateway 3003
Dell Edge Gateway
Flexible operating systems
Choose from Ubuntu Core 16.0 and Microsoft Windows 10 IoT Enterprise LTSB – for easy management of your IoT platforms.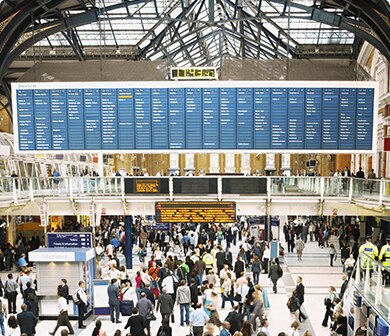 Streaming streamlined
The compact gateway supports video and audio with DisplayPort 1.1, and even enables light edge analytics in periods of lost connectivity. The 3003 model is embedded inside countless endpoints with multiple sensors within the following use cases.

Digital signage
Retail kiosks
Vending machine monitoring
Store media management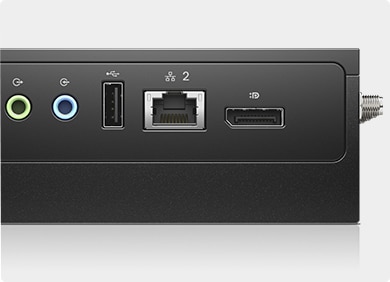 Take control
Stream your media: DisplayPort 1.1 with up to 2560x1600@ 60Hz is perfect for both kiosks and digital signage. Whether it's outdoors, under cabinets or in the middle of busy restaurant, the 3003 stands up to harsh environments with ease.

Power your work with ease: Experience an uninterrupted work flow with Intel Atom E3815, 2GB RAM, and 8GB eMMC (32GB w/WWAN).

Track your mobile assets: Integrated GPS, accelerometer and atmospheric pressure sensors enable efficient mobile use cases and geo-referenced asset management.

Stay connected: Connect via Ethernet (10/100), WWAN/Cellular, WLAN/Bluetooth LE/Wi-Fi, dual Ethernet and benefit from intuitive mesh networking.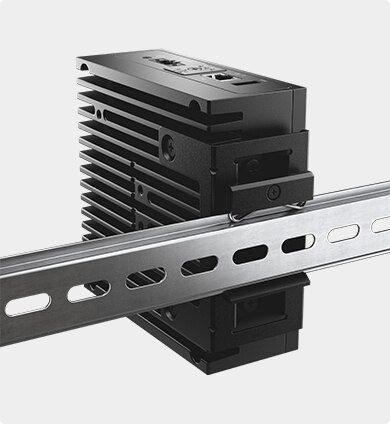 Take computing even further to the edge
Goes where the machines are: Each machine has a small footprint, comes optimized for wall standard and DIN-rail mounting and cable routing. The perfect fit for tight kiosk spaces.

Perfect for the old and new: The gateway helps bridge existing and new protocols to make your applications run smoothly in the edge, fog, or cloud. Dell's growing IoT solution partners continue to provide the right ecosystem no matter what IoT tasks you're trying to perform.

Enable computing where you need it: The Edge Gateway 3003, together with analytics software from our partners, performs computing in the edge, in the fog and integrates with computing in the cloud or data center.

Manage your devices on the cloud: Thanks to optional EDM software, you can easily add remote device management for device-level security.

Stay cool under pressure
With an operating range of -30°C to 70°C, flexible mounting options, and the ability to withstand high/low temperatures and high shock and vibration, you can work without worry.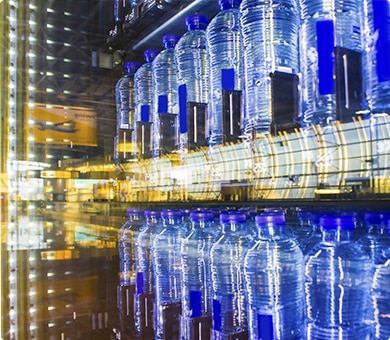 Made for the way you work
Works together and separate: Work with other gateways in a tiered architecture to enable distributed computing in today's harsh manufacturing, transportation and edge of network environments.

Remote access management: Embedded inside countless types of endpoints with multiple sensors, the 3003 gateway is ideal for digital signage, kiosks, ticket machines and more. Enabling light edge analytics even in periods of lost connectivity.

Get the attention: The 3003 model helps drive video and audio into tight spaces where you need it. Like an embedded PC, this gateway powers signage to get your message across with the ability to manage and secure it like an IT asset.

Know where everything is: Built on system-on-chip, dual-core Intel® Atom™ processors, Dell Edge Gateways also feature BIOS verification and other hardware-level security to help ensure data safety and privacy. Gateway customers also benefit from Dell's Tier One IT position with reliable quality, tech support options up to 5 years, 5 years lifecycle with support options up to 5 years, flexible supply chain and financing/leasing options.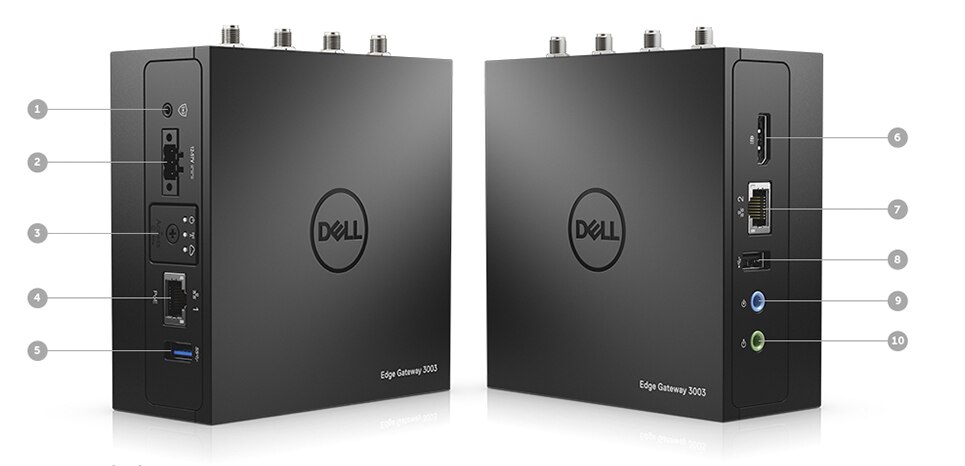 Ports & Slots
1. External intrusion switch input 2. DC In/Power connector with ignition/wake pin | 3. Status LEDs plus card slots for Micro-SIM and Micro-SD | 4. Fast Ethernet (RJ-45) with PoE |5. USB 3.0 port | 6. Display Port 1.1 | 7.Fast Ethernet (RJ-45) with PoE | 8. USB 2.0 | 9. Audio : 3.5 mm Line In | 10. Audio : 3.5 mm Line Out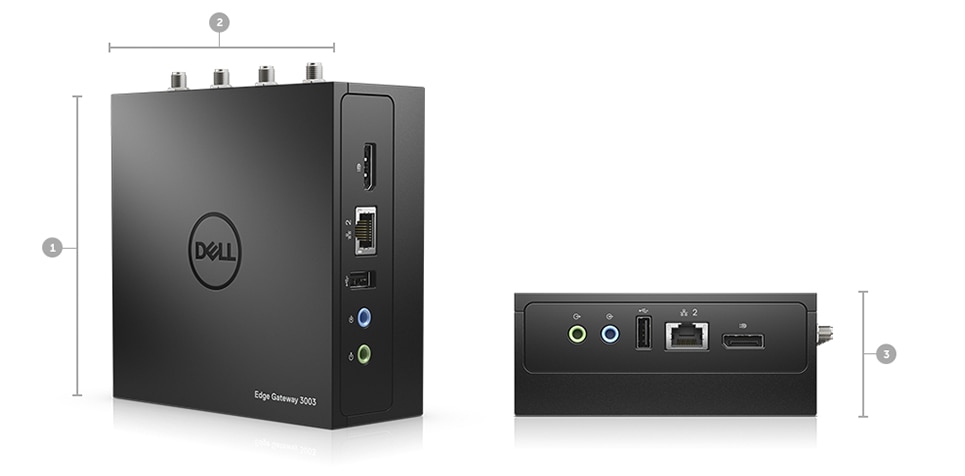 Dimensions & Weight
1. Height: 4.9" (125 mm) | 2. Width: 4.9" (125 mm) | 3. Depth: 2" (51 mm) | Starting Weight: 2.2 lbs (1 kg)
Ports
2 RJ-45
1 USB 2.0
1 USB 3.0
1 Video: DisplayPort 1.1; resolution 2560x1600@60Hz)
1 Audio: 3.5mm Line Out/Line In
1 Optional ZigBee module.
Storage
Micro-SD card: 8GB / 16GB / 32 GB / 64 GB Embedded multi-media controller (eMMC): 8GB standard / 32GB option with WWAN.
Dimensions
Height: 125 mm (4.9") x Width: 125 mm (4.9") x Depth: 51 mm (2")
Starting weight: 1 kg (2.2 lbs)
Security
Trusted Platform Module (TPM) 2.0; Secure Boot, BIOS password and I/O port disablement. Intrusion switch connector.
We've got your Edge Gateway covered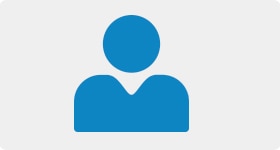 Dell ProSupport
Choose Dell ProSupport for 24x7 direct access to in-region engineers for advanced hardware and OS support. Comes with Onsite or Advanced Exchange.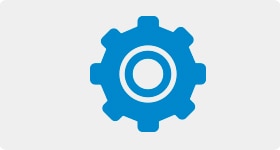 Dell Deployment Services
Deployment services ensure your Edge Gateway is configured accurately and quickly by our highly skilled experts.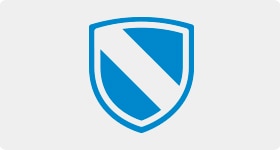 Configuration and Flexible Branding
Dell Edge Gateways are OEM-ready, so talk to us about flexible branding options. With our Configuration Service, we can also configure PCs to your specifications, including custom BIOS settings and installation of your software image prior to shipping to your site. Some options, such as memory and operating systems, change for OEM-ready.