Long-term platform stability
The OptiPlex XE2 is a stable and durable desktop PC featuring an ultralong lifecycle, high heat tolerance and exceptional management capabilities.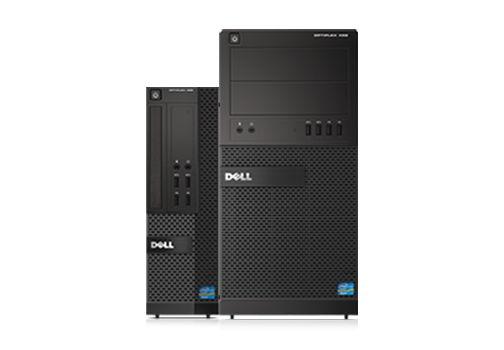 OptiPlex XE2
OptiPlex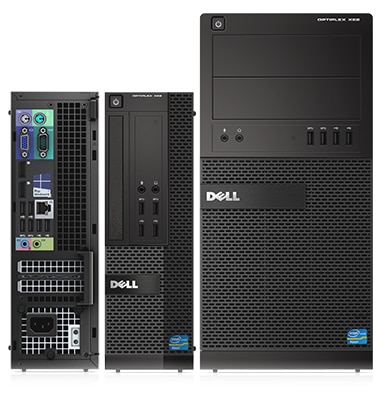 Versatile, durable design
From the retail counter to the factory floor, the XE2 easily integrates into your unique workspace and can handle the most demanding physical conditions.

Confidently run your desktop in hot and space-constrained areas — even inside cabinets. A robust chassis design and a durable fan enable a high temperature tolerance, up to 45°C ambient.
Deploy with flexibility through multiple chassis options. Select the small form factor (SFF) chassis, optimized for constrained workspaces or the expandable mini tower (MT) with support for legacy PCI cards.
Specifically designed for original equipment manufacturers, an OEM Ready version of the OptiPlex XE2 is available.
Ready to perform
Breeze through your everyday tasks with a high-performance desktop featuring powerful Intel® Core™ processors.
Boost productivity with up to a 4th-generation Intel® Core™ i7 processors.
Available with Windows 10 Pro.
Up to 32GB of memory* and integrated graphics.
Store up to 2TB* with hard disk drive (HDD), solid-state drive (SSD) and high-performance solid-state hybrid drive (SSHD) options.
Support up to three monitors at once for serious multitasking.
Connect new and legacy peripherals with native support for PS/2, Serial (RS-232), VGA and up to 10 USB connections, including optional powered USB.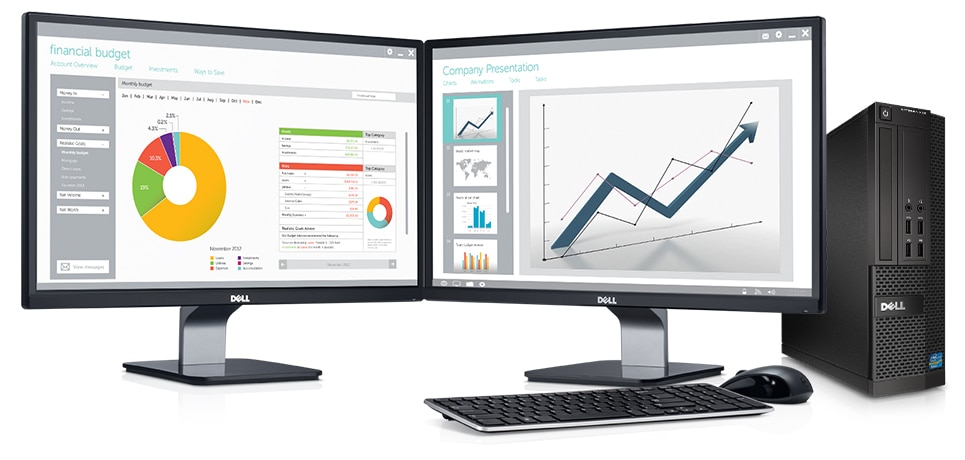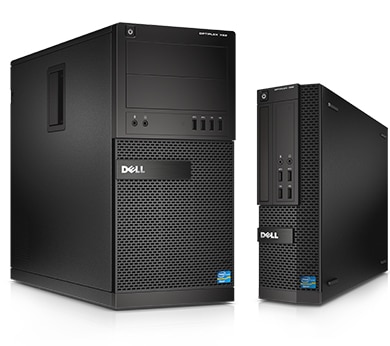 Integrated solutions
Enhance the security and management of your OptiPlex systems with robust solutions.

Help secure data and control user access with flexible, easily managed Dell Data Protection solutions.
Centralize and automate management to help reduce administration costs with Dell Systems Management and Dell KACE.
Enhance service delivery to your desktops and boost productivity with Dell Cloud Desktop and Dell Cloud Client Computing solutions.
Easily manage and secure OS, application, and user data from a central location for delivery of on-demand virtual desktops to stateless and diskless Dell OptiPlex Cloud Desktops, powered by Dell Wyse WSM.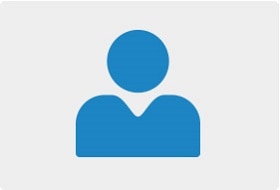 ProSupport Plus
Upgrade to ProSupport Plus – the only complete support that combines proactive resolution, automated prevention and protection for PCs and tablets.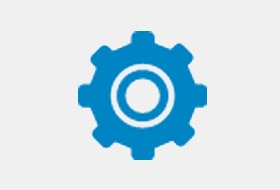 Deployment and customization
Simplify deployment with Dell Configuration and Deployment Services, Dell Imaging Services and custom branding of OEM systems. Dell Services can help you manage and support your OptiPlex desktops for their entire lifecycle, including reselling or recycling.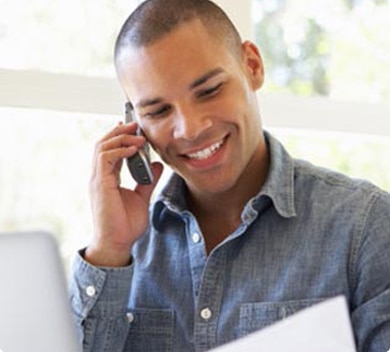 Your system comes with Dell's Base Hardware Warranty*. If your system encounters an issue that is covered by the warranty that cannot be resolved remotely, Dell will provide a convenient way for your system to be repaired.

When you customize your system you will find these other support options, with ProSupport Plus offering the most complete support service:

ProSupport Plus, Dell's most complete* support service for PCs and tablets*, is the only support service that can prevent issues before they occur. Dell's SupportAssist will detect when a hard drive or battery is about to fail, automatically create a case for resolution and notify the customer that the new hardware is on its way. This end to end support service also includes 24x7 priority access to ProSupport engineers who provide help for hardware and software challenges, repair for devices that are accidentally damaged and the ability to keep a hard drive after replacement allowing you to ensure your data is stays secure.*When necessary, Dell will provide onsite* support to ensure repairs are done quickly and conveniently. ProSupport Plus provides all the support essentials that will reduce downtime automatically.
Processor
Intel® Core™ i7 (4770S)
Intel® Core™ i5 (4570S)
Operating System
Windows 7 Professional 32 bit (English) (EMRP) (Includes Windows 10 Pro License)
Windows 7 Professional 64 bit (English) (EMRP) (Includes Windows 10 Pro License)
Windows 7 Ultimate 32 bit (English)
Windows 7 Ultimate 64 bit (English)
Windows 8 Single Language 64-bit, English
Windows 8 64-bit, English
Windows 8 Pro 64-bit, English (Includes Windows 10 Pro License)
Ubuntu Linux 12.04
No OS, Designed for Dell Wyse Cloud DT
Video Card
Integrated Intel® HD Graphics 4600; supports optional discrete graphics solutions from AMD
2GB (1x2GB) 1600MHz DDR3 Non-ECC
4GB (2x2GB) 1600MHz DDR3 Non-ECC
4GB (1x4GB) 1600MHz DDR3 Non-ECC
8GB (2x4GB) 1600MHz DDR3 Non-ECC
16GB (2x8GB) 1600MHz DDR3 Non-ECC
Hard Drive
Up to 1000GB SATA hard drive (7200RPM)
500GB Hybrid Drive
Up to 128GB Solid State Drive SATA hard drive
Chassis
Minitower (MT)
Dimensions (H x W x D)Inches/(cm) : 14.2 x 6.9 x 16.4 /(36.0 x 17.5 x 41.7)
Min. Weight (lbs/kg) : 20.68 / 9.4
Number of Bays : 2 internal 3.5"
2 external 5.25"
Expansion Slots : 1 full height PCIe x16
1 full height PCIe x16 (wired x 4)
1 full height PCIe x1
1 full height PCI
Power Supply* Unit (PSU) : 365W up to 90% Efficient PSU (80 PLUS Gold), Active PFC

Small Form Factor (SFF)
Dimensions (H x W x D)Inches/(cm) : 11.4 x 3.7 x 12.3 /(29.0 x 9.3 x 31.2)
Min. Weight (lbs/kg) :13.2 /6.0
Number of Bays :1 internal 3.5"
1 external 5.25" (slimline)
Expansion Slots : 1 half height PCIe x16
1 half height PCIe x4
Power Supply* Unit (PSU) : 315W up to 90% Efficient PSU (80 PLUS Gold), Active PFC

Monitors:
Dell Professional series monitors available from 17"-24"
Keyboards: Dell USB Entry Keyboard, Dell Multimedia Pro Keyboard, Dell Smart Card Keyboard
Mouse: Dell USB Optical Mouse, Dell Laser Mouse
Audio Speakers: Internal Dell 2.0 stereo speaker systems available; Dell sound bar for select flat-panel displays.
Dell Print Solutions: Black-and-White, Color and Multifunction Lasers for printing and document management

Hard Drives Options

Hard Disk Drives: up to 1TB
Supports Hybrid, Opal SED FIPS, and Solid State Drive
RAID 0 & 1 support on select configurations
No Hard Drive – Supports Dell Cloud Desktop diskless option

Removable Media Options

Supports optional optical disc drives

I/O Ports

4 External USB 3.0 ports (2 front, 2 rear)
6 External USB 2.0 ports (2 front, 4 rear)
2 Internal USB 2.0 (MT only)
1 RJ-45
1 Serial
1 VGA
2 DisplayPort
2 PS/2
2 Line-in (stereo/microphone)
2 Line-out (headphone/speaker)
1 Parallel/Serial/Powered Serial/Powered USB port support (optional)