Data storage, simplified.
Store, manage, AND scale, block and file data with an affordable, dependable NAS appliance suitable for midsize and smaller deployments.
Sorry, this item is not available anymore for purchase online. Please see our recommended replacement product.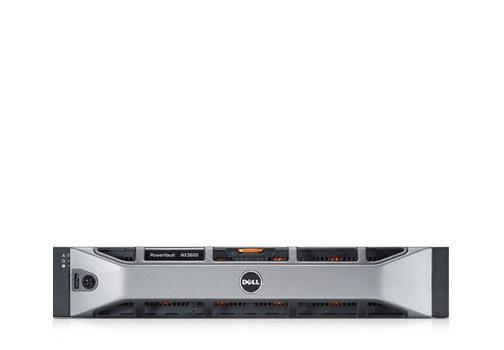 PowerVault NX3600 and NX3610 NAS Appliance
PowerVault

Expand block and file storage efficiently as your business grows

Easily scale to meet dynamic block and file storage requirements and gain quick access to your stored data with an affordable network attached storage (NAS) appliance.
Find Out More
Unify your NAS and storage area network (SAN).

Bring flexibility to your data storage environment and control the escalating costs of managing file data.
Find Out More
Manage file data growth efficiently with Dell Fluid File System.

Expand block and file storage efficiently as your business grows with Dell™ Fluid File System (FluidFS) v2, an enterprise-class distributed file system.
Find Out More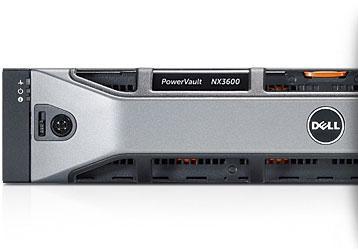 Protect mission-critical file data.
Several data protection features, including user-restorable snapshots, asynchronous replication, support for 3rd party anti-virus scanning of CIFS shares and NDMP backup capabilities are included at no additional cost.
Find Out More

Get big performance at a low cost.
With 1GbE and 10GbE models to choose from, the PowerVault NX3600-series appliances offer easy, cost-effective integration with PowerVault™ MD Series iSCSI storage arrays
Find Out More
Hardware Support Service Plans

Dell IT Infrastructure Services
Dell brings pure execution to IT Services. The planning, implementation and maintenance of your IT infrastructure deserves nothing less. Variability in execution can compromise user productivity, IT resources and ultimately your reputation. By leveraging our heritage of process-driven excellence, Dell Services can deliver a smarter way. That's Pure Dell.

Deployment Services
New systems can be deployed to help improve performance and meet user demand. With Dell's deployment services, we help simplify and speed up the deployment and utilization of new systems to maximize uptime throughout your IT environment.

Asset Recovery and Recycling Services
Proper disposal, reselling and donation of computer equipment is a time-consuming task that typically falls to the bottom of many IT to-do lists. Dell helps simplify the end-of-life processes for IT equipment in a way that can maximize value for your organization.

Training Services
Arm your employees with the knowledge and skills they need to be as productive as possible. Dell offers comprehensive training services which include hardware and software training, as well as PC skills and professional development classes. With Dell training you can help improve system reliability, maximize productivity and reduce end-user requests and downtime.

Infrastructure Consulting Services
Key challenges facing IT departments today include simplifying operations, planning and building for scalability and improving utilization of their existing systems. Dell's Infrastructure Consulting Services suite is organized into focused practice areas that signify the intersection of these common customer challenges and our domain expertise — including Systems Management, Messaging, Databases, Virtualization/Consolidation and Storage.